Are you still trying hard to get a good score on the battlefield? Still failing without making any improvements.  Way
Do you know why it happens?
This happens because you are not well aware of the game. Then From where you will get all this information? Just read till the end as these Mount and Blade Warband Cheats will make it easier to accomplish the task. also, provides you all the necessary information about the gaming making you well aware of the game.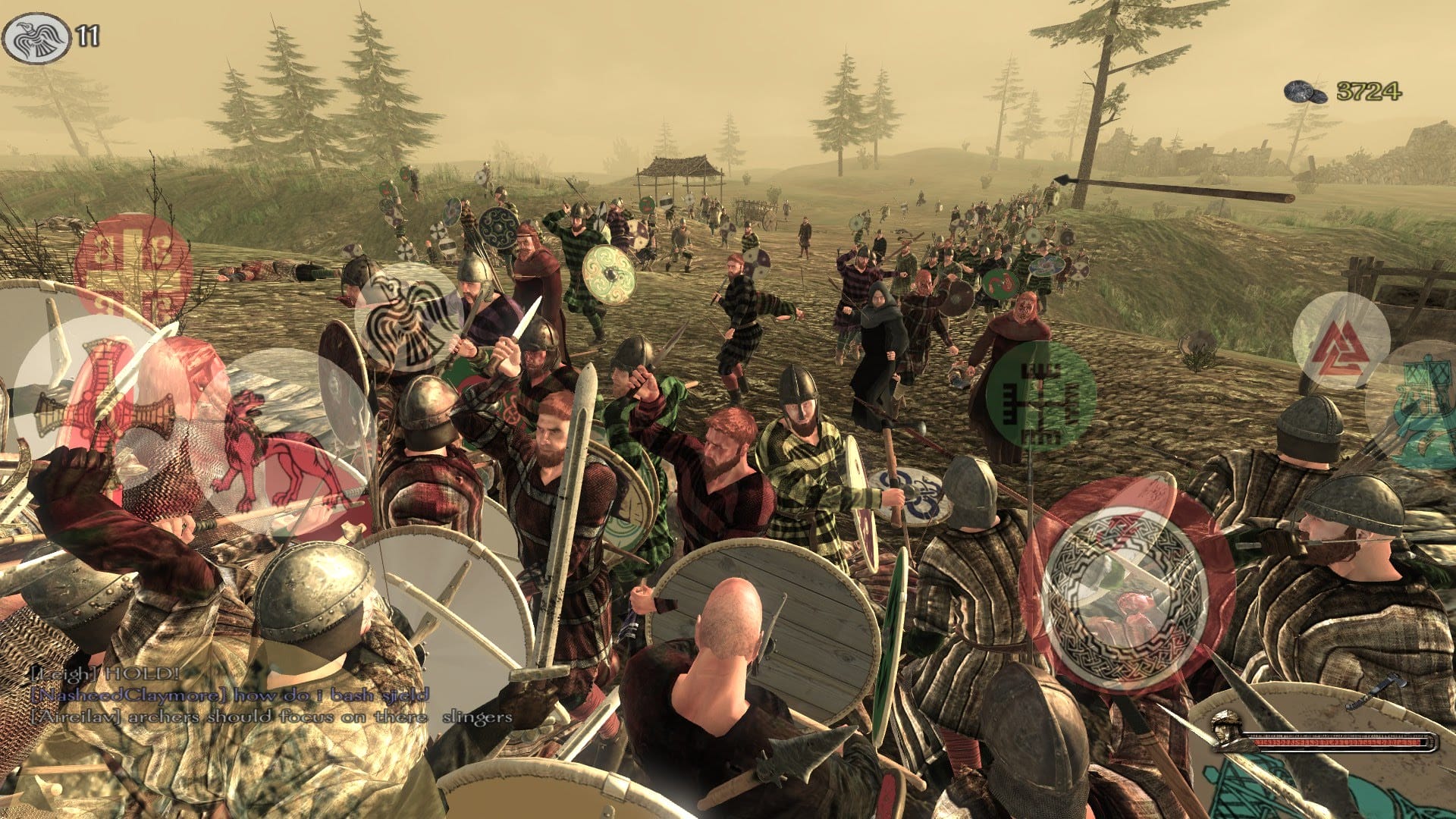 Mount and Blade Warband Cheat List
After getting codes all you have to do is just enter the code at a specific time to get desired effect. Always remember to click on "Allow Cheats" from the Configuration menu list before entering the code. The codes are as follows:
Knock out all of your Troops – Ctrl + Shift + F6

Add Inventory by 1000 Golds – Ctrl + X 

Knock one of your troops – Ctrl + F6

Add 10 weapon Proficiency Point – Ctrl + W

Add 1000 Experience Bonus Points – Ctrl + X

Use AI skills for Fight – Ctrl + F5

Get Full Health – Ctrl + H

Automatic Enemy Killing – Ctrl + F4

Check All Parties on Game – Ctrl + T

To make things slower – Ctrl + F9

For Teleport on World Map – Ctrl + Left Click

Hurt others – Ctrl + F3

Horse Health Full – Ctrl + Shift + H

Stop Time – Ctrl + F11

Fast Forward – Ctrl + Spacebar

Unconscious All enemy Troops – Ctrl + Alt + F4

To zoom in All of your Troops – Ctrl + shift + F4

To Check everything on the map except Hideout – Ctrl + T 

For Level UP – Ctrl + L

Upgrade all available units – Ctrl + Left Click
How to create a Strongest Character Just Like God?
To create a Godlike character simply follow the steps given below:
Start the game with any random character of your choice as it is not important or use an old one from previous save.

As you are in control open the character sheet and tap statistics in the bottom left.

Export the character by clicking on it.

Open Computer> Local Disk>Users>" the name you use">Document>Mount and Blade Warband>Characters after that open the next file to edit.

From here edit your gold and character sheet to your every whim. Never edit reserved skills as this can make game to crash. Maximum skills are 10 attributes and 63 weapon skills can only be increased to 460 in the game without using cheats. 

Open or start a game with a character that has the same name as super character, Open the Character sheet and Click Statistics.

Click Import Character.

Enjoy playing the game with Mount and Blade Warband cheats & get a character with limitless money.  
Note – This permits editing the PC, your army, Companions, world of cladaria, and your Pc's gender are all set in your game, all you are doing is changing what a hero can do or spend.
Get Unlimited Dinars Method 
To get unlimited Dinars which is the in-game currency of the game. You need to change
some settings first of all head towards reg_config.txt file in the game's installation folder. Secondly, find the option saying cheat-mode = 0 and change zero with 1 and save it. Be aware that doing this has a risk of crashing your game or computer files. On inventory Screen press ctrl + x. It will add 1000 Denars and whenever you want more dinars just repeat the exercise.
How to Switch Abilities?
To switch abilities the first thing you need to do is develop a new character. Then choose "statistics" from character page and export the new character and exit the game. Now it's time to open the game folder search and tap on the option saying Mount and Blade Warband Characters. 
Then double click on the character name and change the values as per your desire and save it. Start the game by simply reload your previously saved game and select statistics through the characteristic page choose the file which was edited by you. That's all your character has switched towards abilities you wanted. 
Maximum statistics
Open the character screen and tap on statistics present on bottom left. Then export the character and close all the box. Search function to find (.txt) file with the same name of the character that you exported and shown as: 
C:\Users\"_username_"\Documents\Mount&Blade Warband\Characters.     
 After editing your desired statistics, import the character.  
How to Choose Your Group?
It is very important to choose the right group to support as once you joined a group. You have to stick with it in every war they had. So, you must be familiar with things provided by each and every group. As you are going to be stuck after joining any group.
List of Groups
Swadians – Also known as the kingdom of Swadians known for its infantry and cavalry forces (infantry is weaker than Nords). Even they have horses which keep you fast on World Map but lacks archers.
Nords – The Nord holds a powerful army that is efficient to make major damage to enemy. They have some of the best army units with them but paying high wages and training can take longer time.
Vaegirs – They have a good balance by having a sufficient number of archers making it more effective. One of my favorite squads as I can efficiently battle with fewer troops as well.
Sarranids -One of the most skilled and versatile armies. This is the newest addition to the game which is also said to be the most deadly and mysterious force as they are popular of losing the battles as well. 
Rhodoks – I never liked this group as they have very few archers, spearmen and doesn't have any infantry or cavalry unit. That makes them incompetent in comparison with others.
Khergits – Khergits just have horsemen with them which makes them fastest on the world map but fails badly in the battlefield as they are doesn't have infantry unit. 
Conclusion 
That's all for today and remember that once a region is taken over it will still provide units that belong to groups. This helps you to blend armies and making an invisible force. I hope you liked the information provided and will refer it to your friends and family members. Still having any confusion or question mention it comment box below.