Gamestop rewards will change? Everyone is aware of Gamestop is facing hard times from quite a long time. Yes, the name behind games like Dirt is in danger. Once an industry leader is now struggling hard to stay in the game as huge debt and low trade volumes making it difficult to survive. In order to generate more revenue, they are now eyeing on ways to save money as what you save is what you earn.
In order to do so revamp of Gamestop rewards well… In the first glimpse, it is a downgrade for customers. Yeah, it's the hard truth but to save the organisation it is necessary. It cost little for individual fans but matters a lot for the gaming giant.  Let's understand how gamestop rewards are a downgrade in the current state.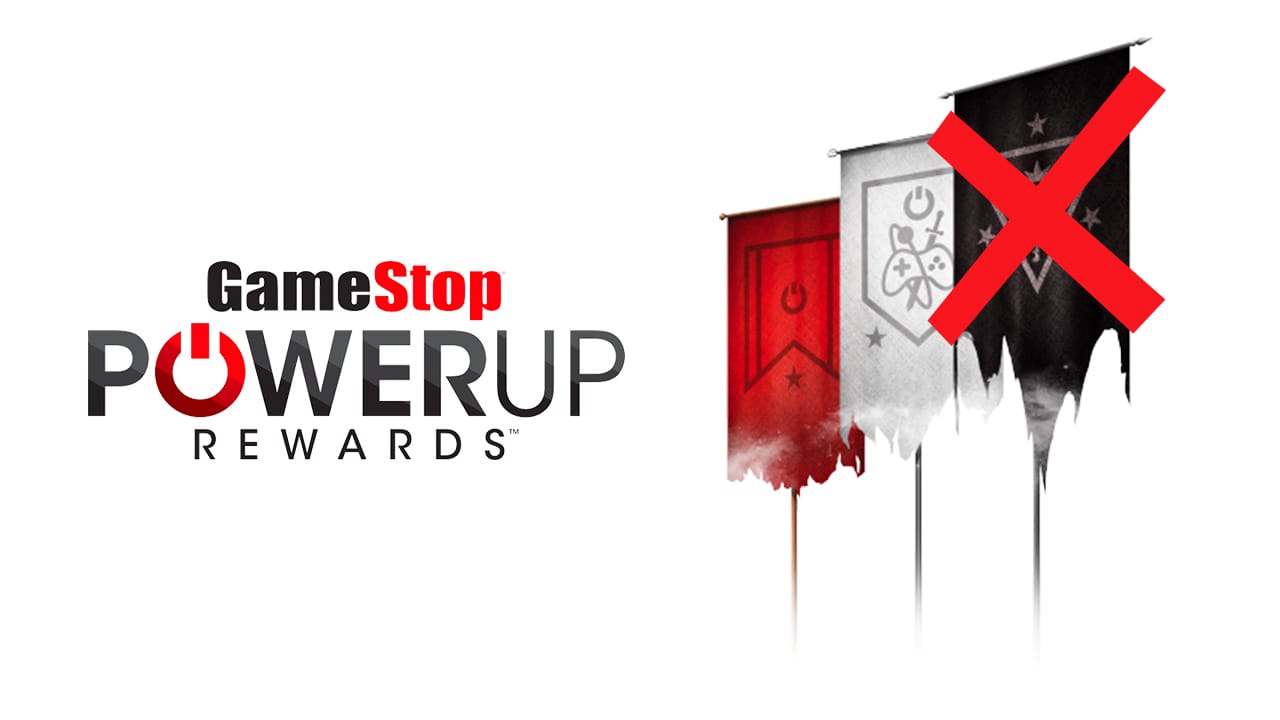 Gamestop Rewards Downgraded
The gamestop rewards seen decreasing in their Powerup Pro. It is a program in which customers pay an annual fee for getting exclusive rewards, bonus, trade-ins, etc. The cost has been increased by $5 as previously it costs for $14.99 but now you have to pay 19.99 also they dropped one of the famous gamestop rewards. Previously members get a 10% discount on used games and accessories from now onwards members will get a $5 coupon every month as the discount was waived off from rewards program.
Yeah it is true that they replaced discount by $5 coupon. In any way the 10% discount was much more beneficial also the coupons are not carried forward to the next month. That means if you don't use it within 30 days it will expire and you cannot use it. For Gamestop it can be step to ensure their members buy every month necessarily if they don't they lose the opportunity of saving more.
Still, the situation is not that bad as Gamestop rewards still having 10% bonus on trade-ins. Yes… less is always better than nothing.
Beta Version of Gamestop Rewards
As the new changes do not become a part of regular Powerup Pro but it will finaly be included with the increased price and cutting down the benefits given to customers. It clearly visible that it not a revamp just a downgrade of members only. Is it going to benefit company or add more to losses will be clear in nearby future. For any issue there is 24*7 customer care number call toll-free: 1-877-676-GAME (4263) or by email at PowerUp@GameStop.com.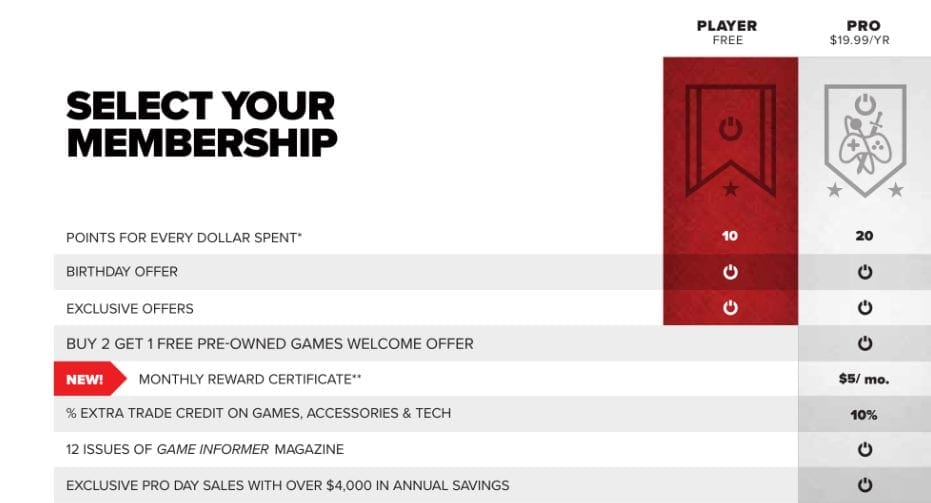 How to Buy Powerup Pro Membership?
Any one can buy Gamestop rewards program by following the steps given below:
Use the given link gamestop.com/poweruprewards/ to land on official page.
Here you will get two options one for Power up rewards player that is for free with nominal benefits.
Choose the second Powerup Pro membership and pay $14.99 it will last for a year.
Fullfill details demanded to setup your account.
Your are all done to enjoy Gamestop rewards.
How to Redeem Gamestop Rewards Point?
It is very easy after purchasing Powerup Pro membership and completing registration procedure. First of all add games in your game library given in your profile, tap the reward option and you will be shown available rewards and select them to redeem and enjoy benefits.
Do Gamestop Rewards Point Expire?
Yes, Points expire but only when you have an inactive account for whole one year. Inactive means you don't make even a single purchase in 12 months. Other wise it will be carried forward on renew in other words if you don't make any transaction for entire year you will loose reward points.
Conclusion
That all for today, I hope you like the information shared above and will refer it with your friends and family members.  As far as my opinion is concerned You have to show your support as once the developer back on the track can offer exclusive rebates and many more benefits. Will buy a Powerpro membership mention it in the comment box below.