This is not a new term "Green Screen". Everyone has heard this word before, whether form movies, behind the scenes and from some promos. The more you have creativity, the more you create some unbelievable things from this green screen app.
This video editor is not for the android user. This is available for iPhone and the iPad user only. You can express your ideas, tell a story or explain yourself in a broad manner and in a very creative way
Compatibility of Green Screen app
Requires iOS 11.0 or later, compatible with iPhone, iPad and iPod touch. Lower than 11.o might not support this app
Key Features of Green Screen app
You can use the video camera, import videos, and photos for edit

Option for combining up to 3 elements at a time

Perform action to Move, scale, and rotate elements

Addition work of Chroma, crop, and mask tools to remove unwanted areas

The resolution doesn't as you can edit the videos up to 4k resolution  and standard definition

Very convenient and scrollable timeline to videos and photos

Extract the good part of the video by trimming it

Using a live camera, you can mix audio and video at the same time

You can save your project or artwork on dropbox, google drive or icloud
Educational Preference
According to the apple store, the Green Screen app has also won the best app in the educational sector where teachers and knowledge seekers are very keen to use this application. As a teacher, sometimes you need to keep your students busy especially the children from 3,4 and 5th grade. Green Screen app might help you there
Cost of This Application
This app has a price and that is $3 – $4.49. After purchasing you will get all access to all the features available on Green Screen app. You might get an additional discount if you are a university student or a college student. There is another option if any of your friends who have purchased it before and you can easily borrow it from them.
Are You a Podcaster on Social Media?
The best way of conveying any message to people and this is the era of digitalization. I am sure you have seen alot of videos on youtube, facebook, and other social media. Many creators are using Green Screen app to create their content.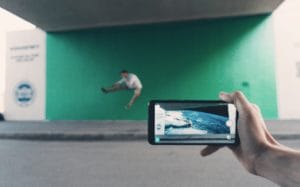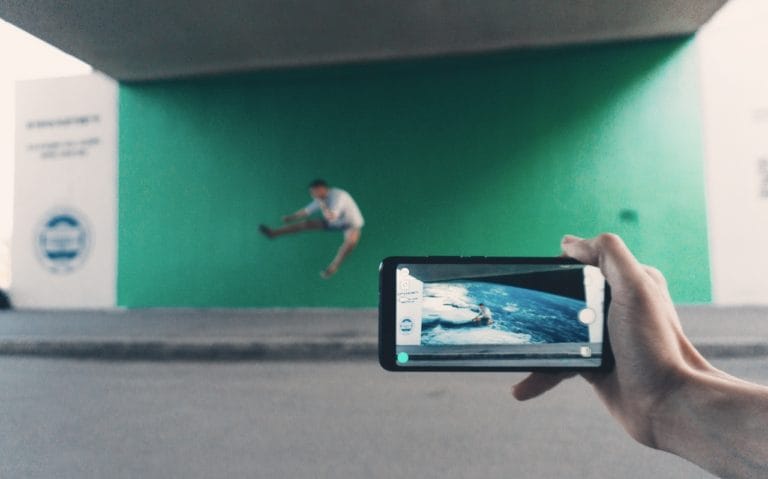 There is no way you haven't watch the weather forecast on TV or anchoring. They use Green Screen at their back so they can project any other sort of video or images they want according to their needs. Nowadays, the gamers use this technique to the online streaming on their channel
Green Screen in Movies
You must have seen a lot of movies. Do you know how they make movies right? But what if I talk about "harry potter" or very popular movies "Avatar" or "Interstellar". These are the best movies and a good example of a Green screen, these days more than half of the movies made on a green screen.
Why Green Screen?
Well, a very common question to put. You must be thinking the same about the screen. Let me clear that for you. The sky is the limit for your creativity, what if you are a beginner or a newbie in the field of videography. If of Aliens, or destruction of the world, you just want to you that sort of videos visually.
For that, you are definitely not going to get an alien first and film with him right? That would be for risky as well as too much wastage of money. Green Screen saves a lot of money, traveling expenses and property expenses too.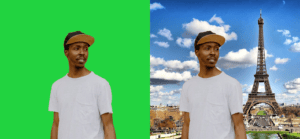 Green screen editing also takes a lot of time and efforts but it is better to go to the real location and spend that money for nothing but just a sight shot. Some other example of green screen is the plate of apes, the walk, Avengers and 1000 BC are some of the all-time high VFX creation of Green Screen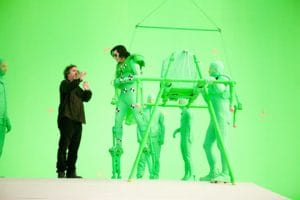 Why Green Screen in Cinematography?
If you have an idea that the movies made by just using big expensive and high-quality cameras. Well, you are not totally wrong about it but the camera couldn't do all the work by itself. Then comes the video editing option in the spotlight.
The camera just captures the raw video data, before coming out the final result of the video, it goes through a lot of editing and correction. For a small version of VFX effects, students and other creators use Green Screen app on their iPhone, iPad, PC or Androids.
How to download Green Screen app on IOS?
If you are looking for a link to download Green Screen app by Do Ink, it has very simple procedure to download.
Firstly visit the link given above

Start the installation

Go to your phone wall and click on app icon

Read the instructions

Sign up with the required payment 

Enjoy Green Screen app
Top 5 Best Green Screen apps
It is very difficult to get Green Screen app for different devices, many users have asked for the Green Screen app for other platforms too such as computers or laptops, Android, Macbook and other platforms. Below are some of the apps that are good for Green Screen effect
Green Screen app for PC – Movavi Video Editor

Green Screen app for Android – KineMaster

Green Screen app for IOS – Green Screen app by Do Ink

Green Screen app for Macbook – iMovie

Green Screen app for Chrome book – WeVideo
Conclusion
It doesn't matter what do you use Green Screen app for, you are student, youtube creator, streamer or making any sort of videography by just sitting at home. Just keep in mind that Green Screen app is a very powerful thing and an efficient way to convey your ideas, tell stories or any graphic visuals.
For any question regarding this article, please drop the question in the comment section below. I will more than happy to assist you regarding any question.