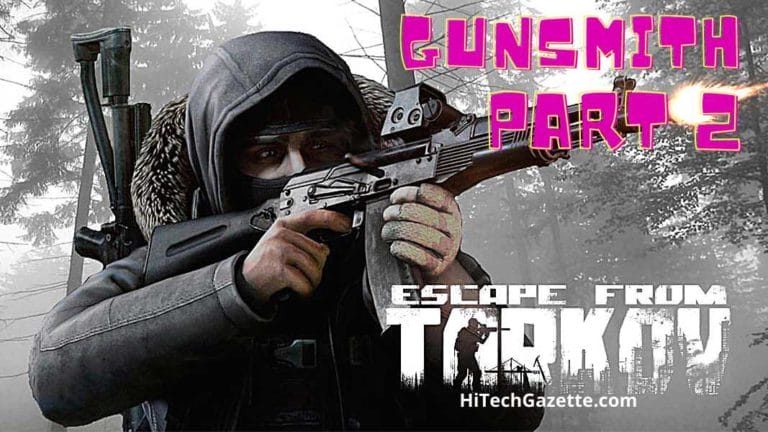 Gunsmith quest is a part of a very popular action RPG game Escape from Tarkov. There is a total of sixteen parts of this gunsmith quest and today we are here to discuss about the Gunsmith Part 2.
I will tell you guys every thing you need to know in order to complete this part. And, if you don't want to face any problems while doing the Gunsmith Part 2, do read every word of this article.
Before giving you the information you want, let me put some light on Escape from Tarkov.
Escape from Tarkov
Escape from Tarkov is played in the first person perspective like many battle royale games. This action packed game was first made available on 4 August 2016, this was a test version of the game. 
In July 2017 a beta version of Escape from Tarkov was launched, and since then the same old version is running.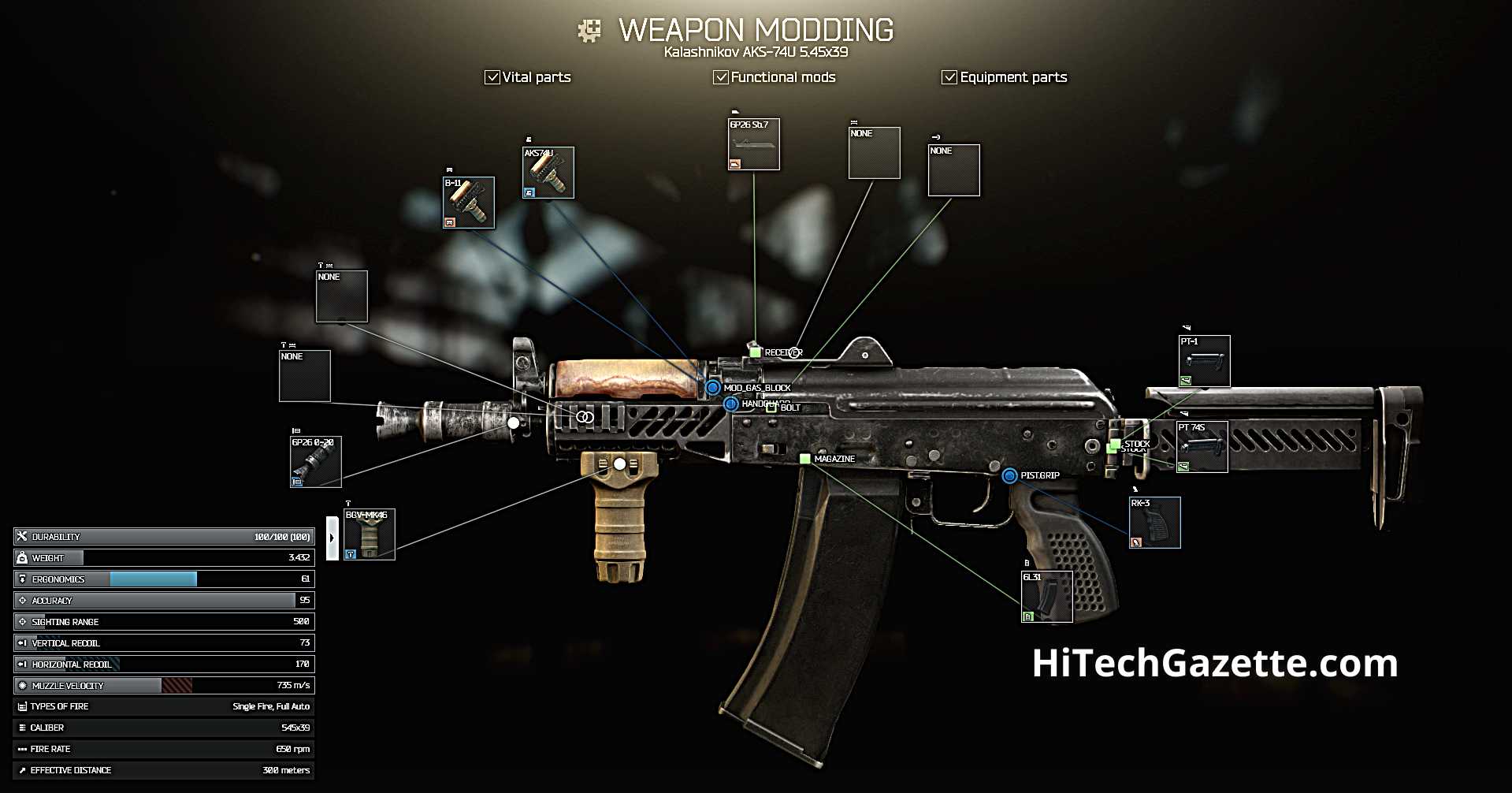 If you love action roleplay games do read this article: 5 Pc Games Coming Soon on Steam [2021]
This action role playing is based on a fight between two private military companies. The gameplay is all about survival. If you die all your loot will be lost. 
Players fight each other in a mode called a raid. And gunsmith is another quest in the game. 
As I told you guys there are sixteen part of the gunsmith quest, but right now we are going to discuss about,
Gunsmith Part 2 (Two)
What the Dialogue Says
In the previous part of the gunsmith, you started to help the Mechanic to complete the order. The first gun you assembled was MP-133, a shotgun. Now, he wants you to work on AKSU.
The modding of the AKSU should be done as follows, should be equipped with B-11(eleven) handguard, Sixty round extended mag, and compact, and no more than 6 cells.
The recoil sum of the gun should be less than 600 (six hundred), ergonomics over 56(fifty six), and the sighting range should be a hundred or more.
You have to make this gun light so it should be easy to carry, weight should not be more than 3.5 kg, it is much better if it is less than that.
Now, let's take a look at the requirements, objectives, rewards, and other things.
Requirements
You should be at least reached level eleven, and obviously, you have to complete gunsmith part one to start the quest of gunsmith part two.
Objectives
To modify AKSU as called AKS-74U as the instructions are given.
Well, it is said that capable hands can use this gun to turn the tables of any revolution. So, follow the instructions carefully and don't make any silly mistakes.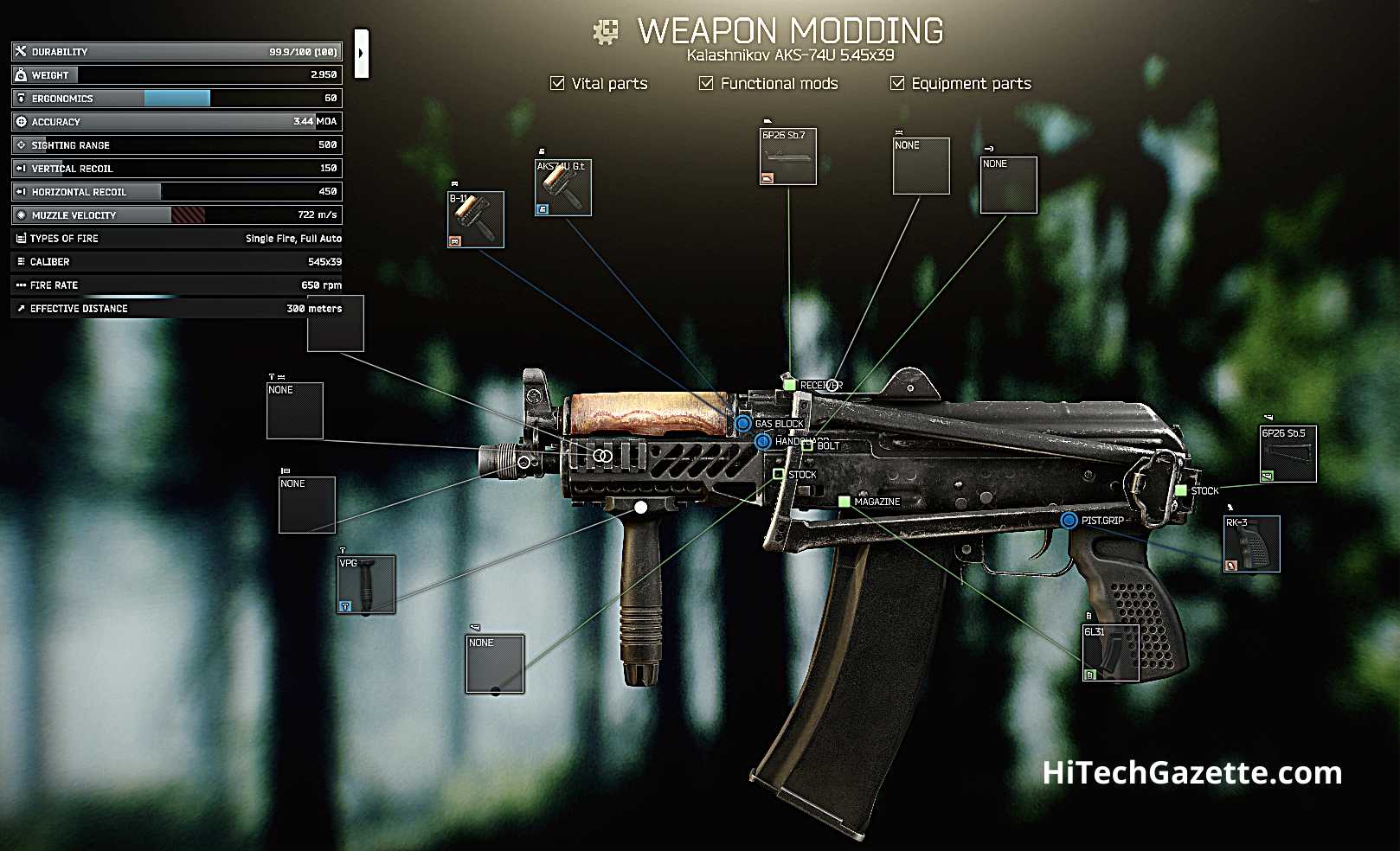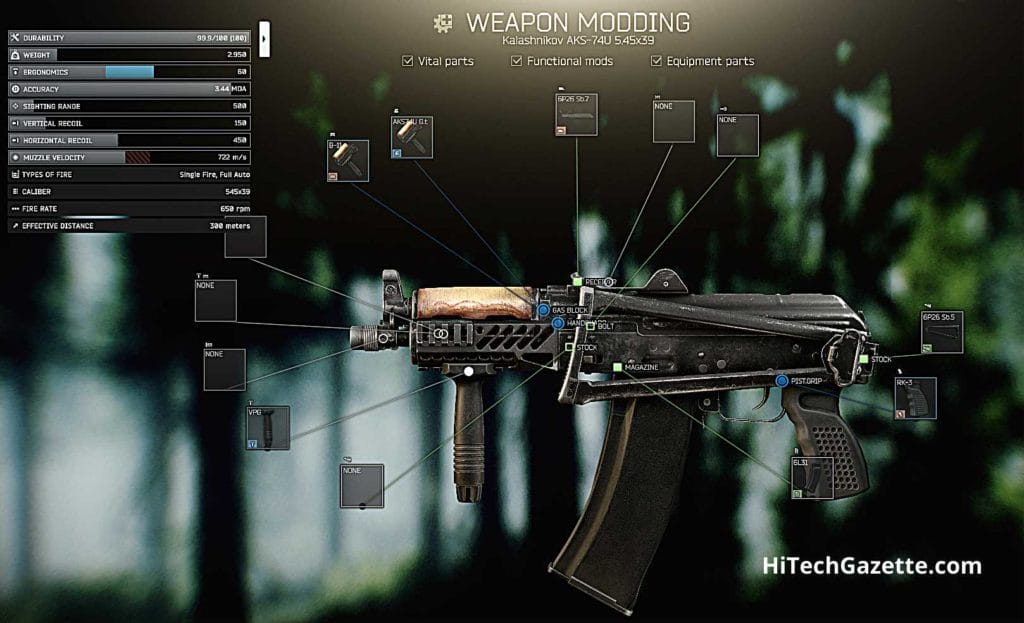 Rewards
Increase in EXP by Six thousand (6000)
Increase in Mechanic Rep (reputation with the mechanic) by 0.04
You will get Sixty thousand Robles
Initial Equipment
Kalashnikov AKS-74U 5.45×39, given by the mechanic. This is the base model of the gun you need to modify.
Items to Purchase
| | | |
| --- | --- | --- |
| Trader | Item | Price |
| Skier LVL Two or Flea | Zenit RK-3 AK Pistol Grip | Eight Thousand Seven Hundred and seventy Roubles |
| Prapor LVL Two or Flea | Sixty round 6L31 5.45X39 magazine for AK – 74 and compatibles | Thirty Eight Thousand Nine Hundred and thirty eight Roubles |
| Peacekeeper or Flea | KAC Vertical pistol grip | Roubles – Not None, In Doller – Thirty One |
| Skier LVL Two or Flea | AKS-74/AKS-74U PT Lock | Three Thousand Seven Hundred and thirteen Roubles |
| Skier LVL Two or Flea | B-11 AKS-74U Handguard | Five Thousand Nine Hundred and seventy four Roubles |
| Skier LVL Two or Flea | Zenit PT-1 "Klassika" Stock | Thirteen Thousand Five Hundred and twenty two Roubles |
Final Words
I told you guys every thing you need to know about Gunsmith Part 2. If you have read this article till the end, you will not face any problems while completing this quest.
And as we know there are a total of Sixteen parts of the Gunsmith quest in the Escape From Tarkov game, so if you guys need any help to complete any other part of the gunsmith, just tell me in the comment section. I will update the article with it, or will a separate one for that.
Until then take care, and have a great day ahead or if you are reading this at night, have a good night's sleep.
Peace Out.