Individuals are returning to the streets of Hong Kong consist of all age groups for making Hong Kong Protest sucessful. On Sunday hundreds of individual come forward to show unity on the matter of latest extradition bill. They faced several hurdles used by Chinese govt to stop the protest including bans, rubber bullets, bans, etc. 
After all these menaces created by Chinese govt, Protestors still marches peaceful movement on 11th consecutive weekend. In latest protest organizers claimed more than 1.7 million people joined the rally. There are several facts that make Hong Kong protest special and many other facts you will get to know here. Also, check Boycott Mulan.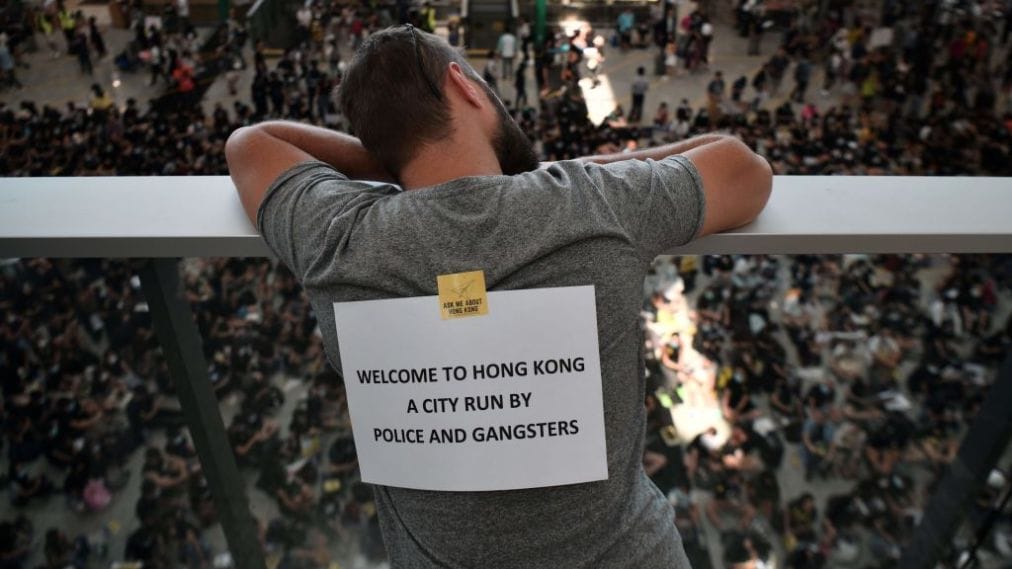 Understanding Hong Kong
Yes, it is true that hong kong is in china but there it is not like other Chinese cities. To understand it let's take a glimpse on history of Hong Kong. 
The city was ruled by Britishers for more than 150 years. As Hong Kong island was won by the UK after a war in 1842 rest of the parts are also given to British by China mainland govt for 99 years. In 1950 the economy of the region boomed making it a manufacturing hub along with a busy trading port. 
In 1980, the British and Chinese govt talked as the lease was going to finish and handed over to the Chinese govt in 1997. At that time Hong Kong got a special status providing one country two systems. This provides autonomy in all sectors only and foreign affairs will be handled mutually. The facility was given for 50 years only. 
What Happened Now?
Now a new bill introduced that enables direct involvement of mainland govt in the law system.  Even in the last few days, several incidents shows a decline in the freedom of Hong Kong. Several artist and writers said that pressure has been increased for self sensor, adding to that a Journalist banned from Hong Kong after he hosted an event featuring democratic reform. To oppose that bill individuals are protesting on roads. 
Economy Suffers from Hong Kong Protest
It started in June last and now August is ending the weekend protest is still going on. A statement is also made by the Hong Kong govt in order to restore social order. Officials are instructed to have a word with public after calming the protest. 
Global Image of Hong Kong is suffered badly after a disruption on airport takes place. There are many other ugly incidents associated with the protest including beating up two men as they are suspicious of being undercover police officers. Now the peaceful march shows that the citizens understood the damage done by violent protests in the past.
A video is getting circulated where you can listen "Stop the violence and repent" in Cantonese and "We listen to the party's command! We can win the battle! We forget exemplary conduct!" in Mandarin Chinese, a standard slogan of the Chinese Army. Well there is no info on Chinese army will enter Hong Kong but propaganda videos showing army crushing the crowd similar to Hong Kong Protest are circulated. 
Final Words
That's all for today, I hope you like the information shared above and refer it with your friends and family members. Violence can not be accepted and efforts made by Hong Kong protestors are worth welcoming. What is your opinion about Hong Kong Protest mention it below in the comment box.