Increasing rate of Telephone harassment nowadays it is high time that one start taking precautions and keep oneself safe by recording calls. It doesn't always strike right after picking up a call that we should record it so better leave it on your phone itself and relax.
Not only due to the purpose of crime rates on calls by fake calls, prank calls, scams etc but sometimes it is necessary to keep a record of your calls because any time it might turn out to be important afterwards.
So, this article here will be covering almost all the most used mobile brands in India and HOW TO RECORD CALLS AUTOMATICALLY IN MOBILE ?.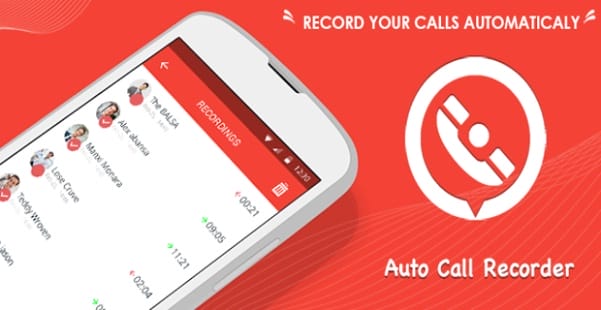 HOW TO RECORD CALLS AUTOMATICALLY ON MOBILE: Steps to follow
Most popular and used smartphone brands in INDIA currently are :
ANDROIDS:-
SAMSUNG
OPPO AND VIVO
Xiaomi
Oneplus
Honour
IOS:-
WINDOWS/MICROSOFT:-
So, if you are a user of one of the above-mentioned smartphones then your problem is solved already.
ANDROID USER:
If you are an android user then install any one app amongst the list provided below :
AUTOMATIC CALL RECORDER
ANOTHER CALL RECORDER
SUPER CALL RECORDER
CALL RECORDER AUTOMATIC
Tho all the apps above serve the same purpose of recording calls but have a lil different feature sets. The only prob with the last three apps is the no. Of popping advertisements so concluding AUTOMATIC CALL RECORDER is the best amongst all.
Instructions to download AUTOMATIC CALL RECORDER:
Open the google store of your android device.
In the app serach look for the application " Automatic call recorder"
Tap install and accept the terms and conditions if you agree with them
Allow the app to be successfully installed in your device.
One the app is installed, open it from the app drawer, decide on the theme you'd like to use, setup your cloud (Google Drive or Dropbox), and then enable/disable the options you want (Cellular data warning, Wi-Fi only, and autosave to cloud).
IOS USERS:
Now, coming to IOS users even they haven't been provided with an in-built recorded calls feature and have to move their fingers to get job done.
Here for iphone users, an app named GOOGLE VOICE APP is set to serve them. So what are you waiting for, download the given app and
1. Launch the Google Voice app as you would normally.
2. Tap the Menu button in the top-left corner of the app.
3.Select Recorded.
4. Find the call you want to listen to, and touch the recording to open it.
5. Tap the play icon in the bottom-left corner.
NOTE:- If you are looking to record an outgoing call using an iPhone app you need to spend some bucks and get the app named " Call recording by nonotes.com" and the job is done.
WINDOWS PHONE USERS:
And the last WINDOWS PHONE USERS OUT THERE YOU DO NOT EVEN REQUIRE AN APP ( to the Lumia users )
Here is all you need to do-
Go to Settings > System > Phone.
2. Manage recorders. Scroll down to the bottom of the Phone settings and from the menu selector 'Choose the app you want to use to manage recorded phone calls.'
3.Voice Recorder.
So, summing up almost all the most used smartphones by the people nowdays and providing you with the best application name with comparison to the other app serving the same service but have drawbacks also quoting the instructions of how to download and use the particular app or if any changes in settings is required the answer to question is wrapped up.