When we talk about serving a nation, very first thing comes into mind is to Join Indian Army but it takes lot of efforts. Today, We are going to give brief steps of Indian Army Rally Bharti 2017-2018 along with registration details and video of "Indian Army Bharti".
#IndianArmy Rally Bharti
What are the posts one can apply to get jobs in Indian Army?
There are many posts which conducted at various zonal level according to the schedules. There are segments for each one of you either who did +2 only or who did Post graduation such as Soldier (General Duty), soldier clerk, soldier nurse assistant and so on…!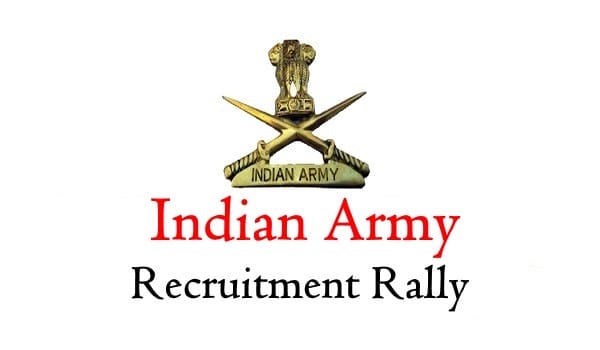 If you want to check out your eligibility and age criteria for any of Indian Army post, then you could visit this website. Here you will also get to know the minimum height, expected chest and weight at the time of enrolment. It also depends on the region you are looking for such as western Himalayan region, eastern Himalayan region or plain region.
Special physical standards and relaxation based on Son of Service (SOS), Outstanding sportsman services are also given on the link given above. If you go through this official link, I don't think you need to check any other website for getting information on addition grant bonus marks etc.
Each and every state government post their requirement on different-2 dates so you need to constantly visiting the Indian Army official website for getting the notification. Also, their is app named "Army Calling". You can download this application and customize your query, accordingly – they will respond you with the necessary notification.
Documents Required at #IndianArmy Rally Bharti Venue:
Applicants needs to provide the following documents while applying for Indian Army Recruitment in 2017-18.
10th/12th Certificate from Recognized Board such as CBSE
Residence Certification such as Aadhar Card, Rashan Card, Voter Card etc. along with your 2-3 passport size photos.
Caste certificate with photograph issued by any government authority such as tehsil, state govt. or SDM
Character certificate issued by your previous school or college.
#IndianArmy Rally Bharti 2017-18 Registration Details
First of all, it's very important to check out the eligibility criteria of Indian Army rally Bharti and if you are clearing the criteria, then here are few steps to join Indian army rally:
Go to official website of Indian Army i.e. JoinIndianArmy.nic.in
There you will see the top sidebar with the "Apply Now" button. You can check out the below image for the exact location of "Signing Up" button.
Once you click on Registration tab, you will be asked with your personal information such as your name, phone number, email id, date of birth etc.
Once you submit the form, you will get the confirmation mail on email. You need to open that email and there you will find confirmation link which you need to click for confirming your email id.
If you didn't confirm your registration by clicking on link, you will not be able to do further steps so make sure, you will open your email id, open Indian Army mail and then click on confirmation.
Once you registered, you will also get OTP on your phone number so you need to confirm your OTP via phone too.
Now, candidates could be able to login into "Join Indian Army Portal" for filling up their application with the various district, state and centre level Indian Army Officials.
If you want to check out the latest rally JCO/OR notification, then you can bookmark this page.
See More: Support Army by asking for Sena Jal which costs at 6 Rs/- Only.
Indian Army Bharti Video:
Once, you clear out your test with IndianArmy, it's time to give physical test which is equally important. Let's see how Indian Army goes physical with their candidates:
If you have any question regarding Indian Army Recruitment Process or anything related to Indian Army, then please let us know in comment box and we will be more than happy to respond our visitors with a better piece of content and Please if you like our post, share this post with your friends.