Guess what? The world of online buying and selling became more exciting as two popular apps, LetGo and OfferUp, have decided to merge. As soon as that happened, it shook up the digital marketplace and started a new chapter.
In this article, You'll:
Learn why LetGo and OfferUp decided to join hands.
Discover how this collaboration can improve your buying or selling experience.
Explore if there are any hurdles on the path.
Understand what this means for other apps in this space.
So, whether you're a student trying to sell a guitar, a family looking for budget-friendly furniture, or interested in business developments in the online selling space, this article has you covered.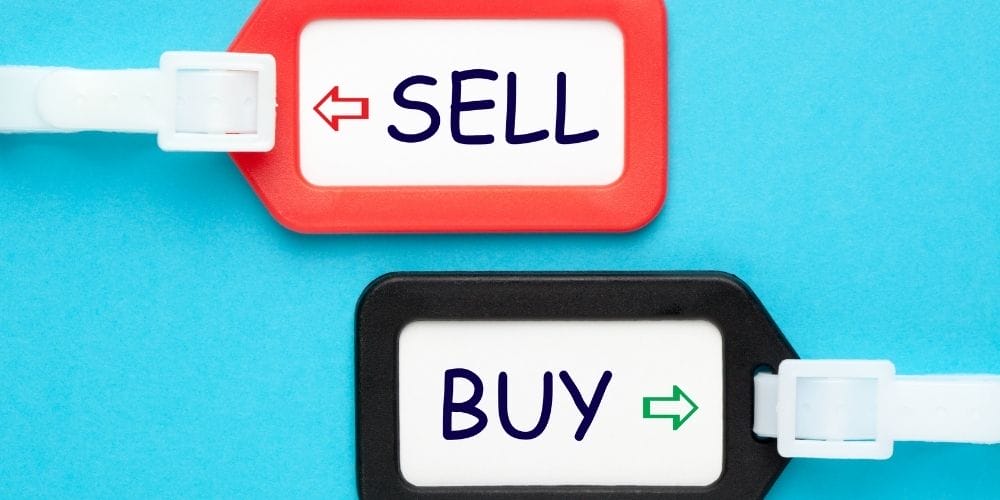 Letgo vs Offerup: What Changed (Post Merger)
The merger of LetGo with OfferUp brought significant changes to the marketplace platform, affecting the transition of users, the improvements that ensued, and the users' experiences post-merger. Below is a further elaboration on each.
UserBase Transition
When LetGo was merged with OfferUp, listings on the LetGo app were moved to the OfferUp app. Users were prompted to download the OfferUp app and were reassured that their accounts, listings, and sales would seamlessly transfer to the OfferUp platform. However, ratings and transaction history of LetGo users did not transition to OfferUp.
Users could log in to OfferUp with their LetGo account details and were asked to verify their accounts via mobile number or email. This change did require users to learn a slightly different interface, but the transition aimed to take on the best of both platforms.
Those who already had accounts on both platforms could opt to merge them, allowing for a consolidation of accounts under a singular profile.
Post Offerup-LetGo Merger Achievements
The merger of LetGo and OfferUp aimed to take each platform's strengths and integrate them into a singular, more powerful platform. OfferUp, as the surviving brand, experienced several positive developments:
Larger Userbase: The merger expanded the user base, making the platform more appealing to potential buyers and sellers. Larger audiences can lead to more sales and potentially better prices.
Improved Features: OfferUp aimed to integrate the standout features of LetGo into their platform. This included LetGo's more user-friendly approach to listing items, simplifying the user process.
Streamlined Experience: The merger changed the site's architecture and interface to create a more efficient and user-friendly experience.
Increased Security: OfferUp's emphasis on security features, such as user profiles and transaction ratings, remained in place, combined with an increased focus on trust and user safety.
Post Merger Users' Experiences
Post-merger, users experienced some initial growing pains during the transition, particularly the need to adapt to a slightly different platform and interface.
However, the general response has been positive. Users appreciated the convenience of accessing a larger marketplace within one app. Features popular on LetGo, such as the ease of listing items, have been incorporated into OfferUp, making the platform more user-friendly.
Some LetGo users missed features like auto-filling item details with image recognition technology. Users continue to appreciate OfferUp's security mechanisms, including verified profiles and user ratings, which are significant factors in establishing a safe and secure marketplace.
The combined OfferUp platform, since the merge, has been committed to making continuous updates based on user feedback to optimize the user experience further.
Pros and Cons of Using OfferUp
Since the merger of LetGo and OfferUp, the OfferUp platform has worked to consolidate the best features of both predecessors. However, like with any platform, there are pros and cons to using OfferUp for buyers and sellers.
Advantages of OfferUp for Both Buyers and Sellers
Wide Varieties of Items: OfferUp provides a vast array of items from which to choose. Both buyers and sellers can benefit from having a diverse range of items available, from furniture to cars, all within their local area.
Negotiation: The app allows for negotiation, enabling buyers to haggle for a lower price directly with the seller, potentially leading to great bargains for the buyer and satisfying deals for the seller.
Profile Ratings: The rating system gives both parties insight into the dependability and reputation of the other. Buyers trust sellers with higher ratings, while sellers can gauge the reliability of potential buyers.
User-Friendly Interface: The app's interface is neat and highly intuitive, making the buying and selling processes straightforward and accessible for both parties.
Large User Base: After the merger with LetGo, OfferUp now boasts an even larger active user base, providing buyers and sellers with a wide potential market.
Easy Listing Process: It's straightforward for sellers to list items for sale, while buyers can quickly browse and search for desired items. Both parties benefit from the simple interface when it comes to listing or locating items.
Local Connections: OfferUp focuses on connecting buyers and sellers who are in the same vicinity, simplifying transactions and eliminating the need for complex shipping arrangements. Local connections make the buying and selling experiences smoother and more convenient.
Secure Payments: With an integrated payment system, buyers and sellers can benefit from secure payment transactions streamlined within the app.
Challenges and Limitations for Both Buyers and Sellers
In-person Exchange: As OfferUp mainly focuses on local transactions, buyers and sellers often meet to exchange items and payments in person. While a shipping option is available, not all items are eligible for shipping.
Potential Scams: As with any online marketplace, there is always a risk of running into scams. Despite OfferUp's security measures, users must still exercise judgment and caution during transactions.
No Reviews: While OfferUp allows ratings, it lacks a proper review system for users to detail their experiences further.
Potential Flakes: There can be incidences where either buyer or seller doesn't show up at the agreed location and time for the transaction.
While there are pros and cons to using OfferUp, many users find the benefits outweigh the drawbacks. The app continually evolves, and the company is working hard to enhance the experience for buyers and sellers.
How to Get Noticed by Buyers?
High-Quality Photos: Take clear and well-lit photos that showcase the item from different angles. Good visuals are more likely to attract buyers.
Detailed Descriptions: Write informative and concise descriptions highlighting the item's features, condition, and other relevant information. This helps buyers make an informed decision.
Competitive Pricing: Research similar items on the platform and price your items competitively. Setting reasonable prices based on market demand helps attract more buyers.
Quick and Polite Communication: Respond to messages and inquiries promptly and courteously. Good communication makes a positive impression on potential buyers.
Accurate Categories and Tags: Use relevant tags to list your items in the appropriate categories. This helps buyers find your items more easily.
Bump Your Item: Consider using OfferUp's "bumping" feature to move your listing to the top of the feed, increasing visibility for a fee.
Tips for Negotiating the Best Prices on Offerup
Research Market Value: Familiarize yourself with the market value of the item you're interested in to make an informed offer.
Start with a Reasonable Offer: Avoid lowballing, as it may alienate the seller. Make an initial offer that is reasonable but leaves some room for negotiation.
Highlight Value Points: If negotiating as a buyer, mention any flaws or wear-and-tear to justify a lower price. As a seller, highlight the value of your item, such as an excellent condition, limited availability, or included extras.
Be Flexible and Respectful: Negotiations should be respectful and amicable. Be willing to compromise to reach a middle ground that suits both parties.
Consider Bundle Deals: Buyers can negotiate better prices by purchasing multiple items from the same seller, while sellers can offer incentives for buying in bulk.
By incorporating these strategies, safety measures, and negotiation tips, you can optimize your OfferUp experience and make the most out of this vast marketplace.
Alternatives to OfferUp
Several other online platforms serve as alternatives to OfferUp, each of them offering various unique features and benefits:
eBay
eBay is one of the longest-standing online marketplaces known for its auction-style selling. This platform allows users to buy and sell virtually anything, from collector's items to electronics and cars.
Craigslist
Craigslist is a widely used online platform that enables users to post ads for free in a broad range of categories. Much like OfferUp, it's popular for local goods, services, housing, and job transactions.
Facebook Marketplace
Facebook Marketplace leverages the extensive social network of Facebook. It allows users to buy and sell items in their local community, with listings conveniently integrated within the Facebook application itself.
Poshmark
Poshmark is a marketplace specializing in second-hand fashion, allowing users to buy and sell clothing and accessories from various brands at affordable prices. This platform streamlines the process of shipping with pre-paid, pre-addressed labels.
For the complete list of Offerup Alternatives, check this article with 10 sites like offerup.
In Conclusion
The LetGo-OfferUp merger has stirred the online marketplace, reshaping how you buy or sell your products.
The merger of LetGo and OfferUp is undoubtedly a game-changer—a reality check for competition and customers alike. If you think your life has been most affected since the merger and wish letgo and offerup were still two separate companies, let me know in the comments below.