Hey, Do you love to click your pictures and afraid of having poor images due to bad pixels and poor lights? If yes, then let me tell you the light is not a problem. Then what's the problem?
Generally, the problem is old low pixel lenses and especially, the lenses which can't pick images in a moment. In this modern scenario, the most common device used to click a picture is a smartphone and this device has its limitations. 
Do not get misguided by Big commercial ads in which the manufacturer proves it has a flawless camera, real-like image etc. The real truth behind those commercial ads is "Most of these images are captured by DSLR's and along with it, they add some graphical additions such as re-touching of images, clearing out the shadows etc.
Also, Check Dopekicks vegan footwear for adding some dope in your life.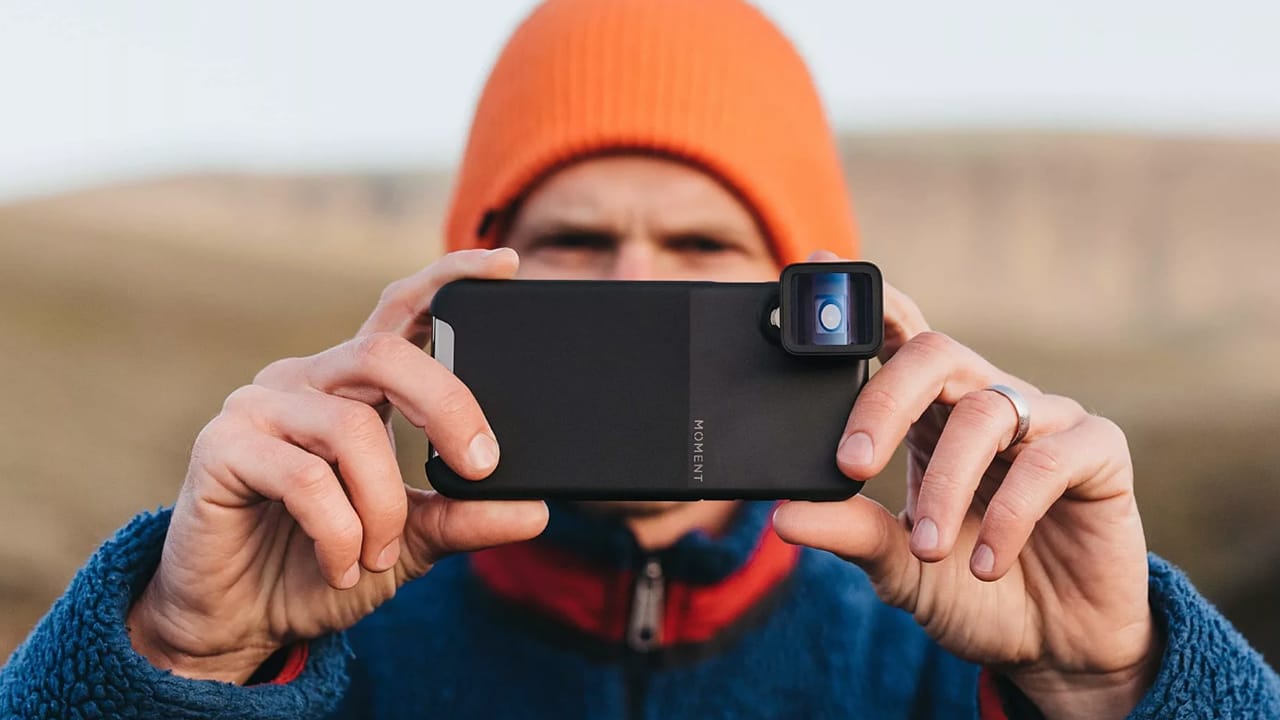 Obviously, this exercise is done to make pictures look beautiful. But now you can capture your moment with enhanced visual quality using Moment Air. So, without wasting any more time, let's unleash the thing that what it is? How it will work? And much more.   
What Moment Air Actually is?
Moment Air is the all-new anamorphic drone lense which will easily cover that wide-angle shot. The quality of video or pictures shot by Moment Air is just next to National Geographic big Bulky camera setups. Wait….. don't say that you don't know anything about the term anamorphic? Well, it is a key artifact required to shot a movie. Actually, these lenses come in that widescreen big box design which is not easy to move that too on a high price point.
Moment Air provides a 1.33x anamorphic lens which brings the organic image to look with a cinemascope ratio of 2:40:1. Do you know? A Movie uses a cinemascope aspect ratio of 2:35:1 that means quality given by Moment Air is best among else. To know more check out the video given below as it features in-depth practical review to make you understand.
What things You Will Get with Moment Air?
After getting familiar with the quality, you can understand that only a Lens cannot replace a big bulky camera set up. So, to create the magic you have never seen before there are different things which will help you to use the lens or encourage the quality of Picture. The things you will get with Moment Air are as follows:
Moment Drone Anamorphic Lens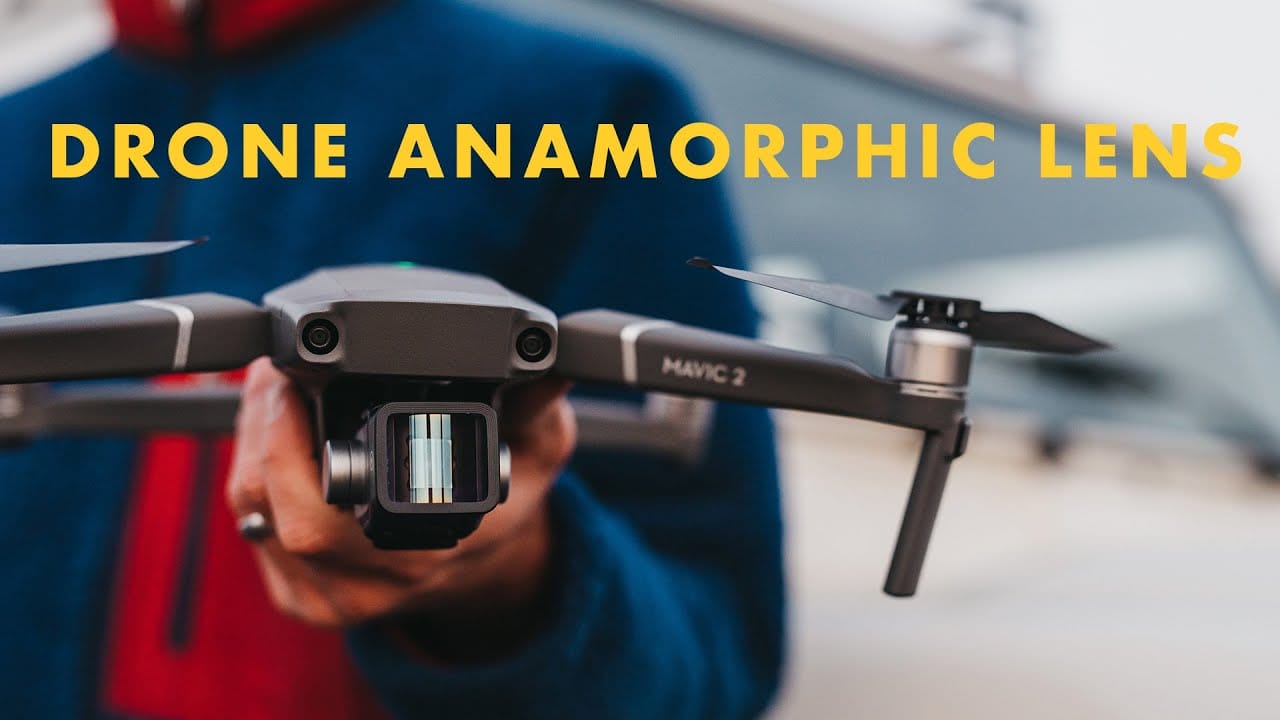 This is the main thing of product which will end your need for any other lens guaranteed.  The 1.33X anamorphic lens provides a 2.40:1 cinemascope aspect ratio. Cinematic hand polished glass yes the one found in only 4K cinema camera is used to craft out the lens. Due to polish, it delivers a horizontal flare along with vintage anamorphic and to control shutter speed there are weightless ND filters are given.
Apart from these, a Cage style mounting system is given to maintain weight it is divided into two part one for lens and the counterpart to create a balance. Clamps are given to cut down any possibility of being shaken.
Do not worry about the weight as this heavy framework is made out by using Featherlight technology. This aerospace grade metal is used to craft out entire body making it durable yet super light. The price of lens is $199.99 Only.
Moment Air light Drone Filter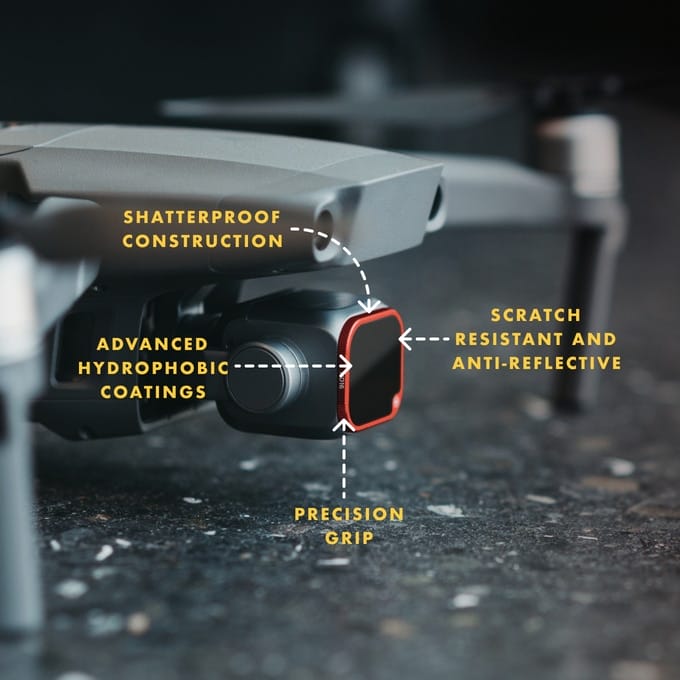 The second thing you receive with Moment air is filters. This will make the captured video look better by changing the way of light angle bouncing from bright colours. It is also made up of using same aerospace grade metal that cuts down all the unwanted weight along with managing functionality.
Filter provides great quality as the glass used to make it same hand polished cinematic glass with precise machined setting it is ready to do wonders on your image quality. The price of Drone Filter is $99.99 Only.
Moment Air Ultra Thin Photo Case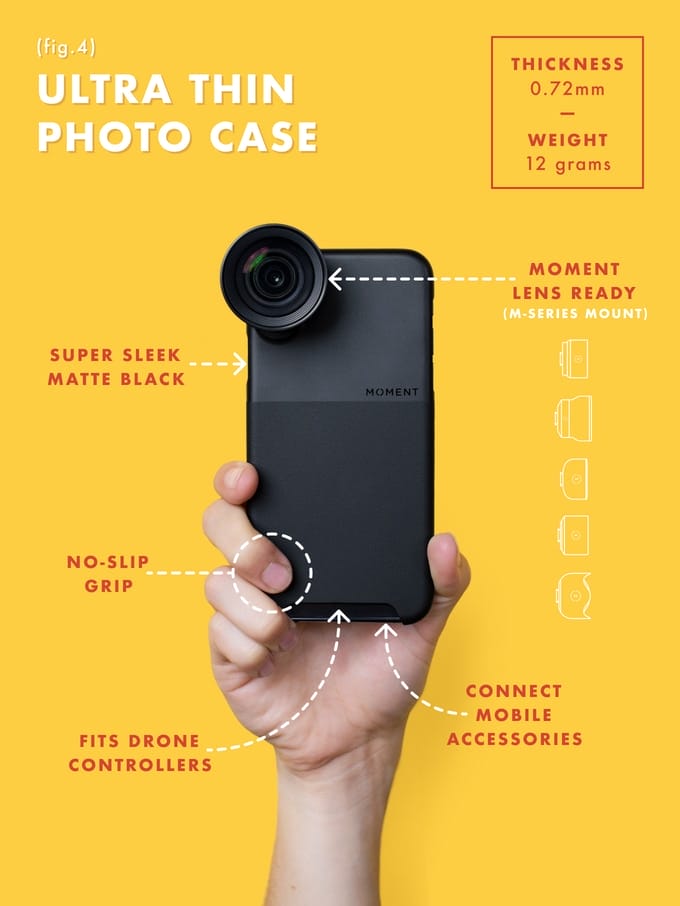 This is the most lightweight and slim iPhone case this cover will help you connect the lens with your iPhone. Cover comes with matte black design finish which makes smartphone looks tempting even it will facilitate to fit the phone on tripod or gimble. The material used is no slip and just 0.77mm thick while making your smartphone lens ready. The Moment Air Thin Photo Case comes at a price of $29.99 Only.
Accessories all you get with Moment Air
Drone Landing Pad
One of the most useful things as it provides a landing space for your drone. No need to worry for finding an even flat surface as you carry it with yourself in the form of landing pad.
Helping you to prevent any contact of your drone with soil, dirt, sand, debris, snow etc and its thing and the foldable design makes it possible to carry out the pad wherever you want without worrying for weight or space. The Price of Drone Landing Pad is $19.99 Only.
Drone Carry Case
This carry case helps you to move with your drone without having a risk of damage. It has separate space for packing your drone, controller, power cables, filters, and anamorphic lens.
The sleek design makes it possible to slide the case in your backpack without thinking for space. You can carry the case in hand as it has strong build with weatherproof material providing necessary safety for your drone. It comes at a price point of $49.99 Only.
Drone Battery Case
Your drone runs as long as you have battery without it no shooting is possible. This battery case will pack efficiently your battery needs as it accommodates up to four battery. Rest of things are same as you get in drone carry case the strong build, sleek design, weatherproof etc. The drone battery case comes at a price point of $49.00 Only.
Where to Buy Moment Air?
You can buy Moment Air at Kickstarter only as it is not available in open market. There you will get many deals at lesser prices due to being an exclusive backer of the product. Do not worry about the delivery of product as it already achieved its target.
You can back the product as low as $10 but this will not provide you a reward. For rest available pledge slots you will get premium rewards which are as follows:
Pledge For $25
If you pledge for $25 or more you will be rewarded with an ultra-thin Photo case Only.
Pledge For $99
If you pledge for $99 or more you will be entitled to receive a drone filter set. It includes 4, 8, 16, 32, 64 ND filter and a circular polarized only.    
Pledge For $199
If you pledge for $199 or more you will get a Drone Anamorphic Lens Only.
Pledge For $299
If you pledge for $299 or more than you will get a Drone Anamorphic Bundle. It includes Drone Anamorphic Lens, Anamorphic Nd Filters and Ultra Thin Photo case Only.
Pledge For $1599
If you pledge for $1599 or more you will be entitled to receive a Drone anamorphic lens, Mavic 2 Zoom, Ultra Thin Photo Case, Anamorphic ND Filters Set, Drone Carry Case, Landing Pad Only.
Pledge For $1799
If you pledge for $1799 or more you will get Drone Anamorphic Lens, Mavic 2 Pro, Ultra Thin Photo Case, Anamorphic ND Filters, Drone Carry Case, Landing Pad Only.
All these products will be delivered by November 2019.
Final Words
That's all about the Moment Air as far as my opinion is concerned I found it as a great helping hand. It's a combination of different part together they create magic which is easily visible in videos & pictures.
The information shared above covers all thing about this futuristic technology. Will you buy this to enhance your pic quality r not? Do mention your answer in comment box below.