Music is the heaven that we can experience while we are alive. Songs in Rock, pop metal, jazz, folk, heavy metal, alternative rock and many other genres are available. People have different interests and based on the situation, they will listen to favourite songs. We have lots of apps available with which you can stream music online. Search and play the song in the application is the workflow in these apps.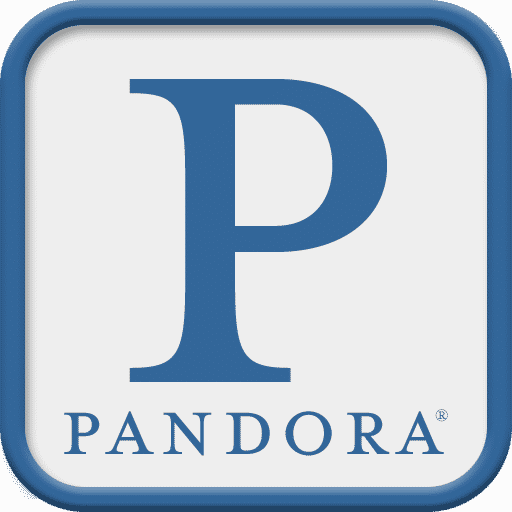 But if you want to listen to new songs based on your interest, it is not possible. You have to follow trial and error method i.e listen to all newly released songs and bookmark or save them whichever sounds good to you. This is a hefty and uncomfortable process.
Pandora app is here to fulfil this purpose. You select your favourite genres and Pandora finds the related genre songs for you and creates a station. The app quickly adapts to your usage and you will be able to find more songs of your liking. Let's understand more about the Pandora.
Pandora App Features
The Pandora app is smartly done with an algorithm
The basic option would be searched and play your favourite music online which is available on Pandora. Create stations based on your favourite songs, artists, and genres. As said above, the Pandora app algorithm is coded in a way to automatically search for related songs based on your interests. So, it gives a list of songs matching your favourite genre or songs.
The Pandora app is very good with gesture recognization
Once the radio starts playing, there is a thumb button for every song. You can thumbs up if you liked the song and thumbs down if you disliked. Based on the review, Pandora further calculates and tries to give the best recommendations possible for your interests.
The Pandora app is available in free version too
The app is available in free and premium versions. In the free version, you can enjoy the features but have to adjust with advertisements. Pandora premium is available in two different variants i.e Pandora premium and Pandora Plus.
Premium version of the app costs-
Pandora Plus subscription costs around $4.99 per month. You can listen to songs without ads. Unlimited Personalized stations can be done by users. Higher quality audio of songs is available to stream in this subscription.
Pandora Premium subscription costs around $9.99 per month. Download the music for listening offline. Listen to songs without ads. You will get high-quality audio of songs with no ads. Create playlists yourself or let Pandora do the work for you based on interests. You can replay or skip songs the unlimited number of times in this subscription.
Pandora App Reviews
User-friendly UI
UI is user-friendly. Options are easy to use. Few users reported not getting songs of favourite genres. As said above, Pandora needs time to adapt. It may give wrong options at first but as you go along, liking and disliking the songs, adding more interests like the favourite singer, songs etc and then you will get similar songs in radio stations for sure. Premium versions work up to your expectations.
Extremely customizable and smooth app
Tonny Mammone reviews, "Pandora Radio Channels Rock -I have been using Pandora for about 6 months, I use it as part of my Sonos music system. I find it easy to use and by this, I mean navigate and create personalized radio channel. However, above all else, Pandora's ability to select similar songs to what you have originally selected is second to none, this is why I choose to use Pandora."
Pandora is quite the same and familiar type
Titusaki says, "It could be better. But it's not- I don't care for Pandora Radio anymore. There is a way to many ads and the stations play the same songs over and over. It gets quite boring. There are good songs or bad songs depending on what station you find and create. I would recommend some other music station before Pandora. I said that Pandora is not for kids because let's say a kid makes a Pandora account, then puts in an artist that sings about violence and drugs, then similar artists after that will pop up. It's not good at all for kids to hear that."
The Programming of the app could be better
KerryB2 reviewed in depth by saying, "Poor programming – Their software designers decided to pick the worst algorithm to compare music you like. If you only select songs you like, it will often give you songs you don't like, as if it's an abstract offset of what you like, but is actually, the complete opposite of what you have liked. You're better off making your own playlists. Contribute money to the artist, instead of this fake service."
I think you love movies, here is the way to download or watch movies as well as tv series.
Conclusion
The idea of Pandora is exciting. They deliver as promised to give you similar tracks of your favorite music. This reduces the hurdles to search online from millions of songs around the world. This app is worth your shot, install and happy listening. For more updates and latest features, stay reading us. Drop your reviews in the comments below.