Podcasts are a great way to build your brand and grow your audience. But recording them can be a challenge. You could shell out hundreds of dollars on expensive recording equipment, or you could use one of these podcasting apps instead and make your life hell a lot easier.
So, for that, I've compiled a list of the best podcasting software suitable for both professionals and amateurs. Whether you're looking for the best-paid podcasting software or the best free software, you should find everything that suits your needs. Let's get started:
Garageband
GarageBand is a great podcasting software option for those who want to create a polished final product. Of course, it's not as simple as some other options, but if you're serious about starting your podcast and you want it to sound professional, this should be one of the top programs on your list.
GarageBand is great for more than just podcasting, though. The software has many features that will appeal to musicians of all skill levels. GarageBand's MIDI synth station works exceptionally well with keyboards and drums, and there are plenty of add-ons and plug-ins to choose from. GarageBand is a powerful option if you're also looking to get into music creation.
Or if you're looking for something that gets straight to the point and doesn't require much setup or maintenance, Audacity may be a better choice. Unfortunately, there's no on-screen interface or instrument support here; instead, you'll need to familiarize yourself with the commands and navigate the menu system to access everything. If you don't mind getting your hands dirty, though, GarageBand is an excellent choice for podcasters who want their voices and their podcasts to sound their best.
Restream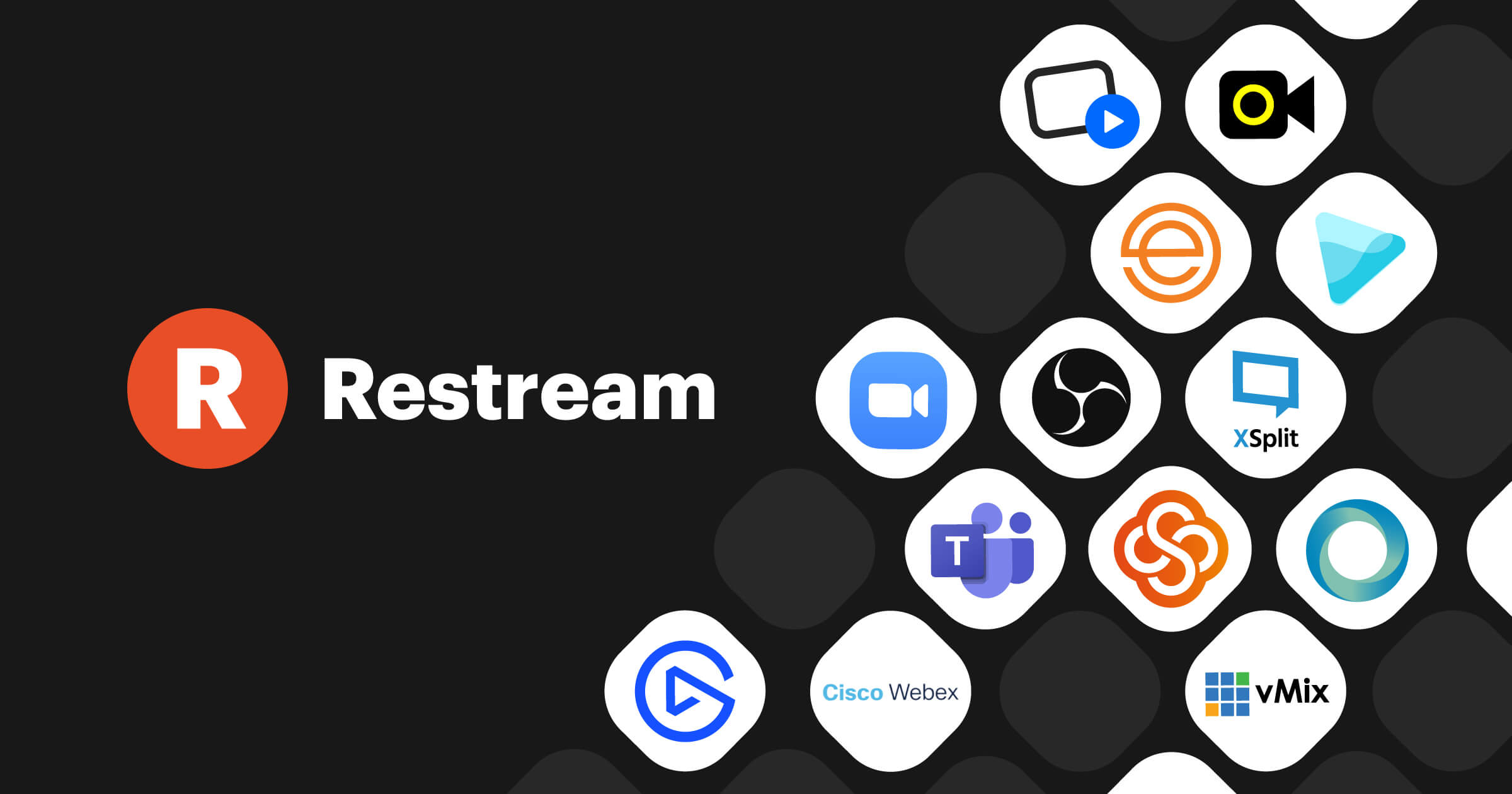 Restream aims to solve the problem of limited bandwidth, costly bandwidth, and expensive hardware by providing a platform for streamers to share their gaming experience seamlessly. Restream offers 4K streaming, and it can help streamers reach more viewers than ever before.
Restream is one of the revolutionary platforms for the fast-growing live-streaming industry. It gives the streamer a tool that, in turn, gives the viewers an enhanced experience. With its instant backup, channel branding, and channel subscription features, Restream makes live streaming a lot easier. Furthermore, it allows streamers to earn money from their work without spending too much on equipment. It has several features that simplify live streaming, including instant switchover and webcam overlay.
Restream is a new form of broadcasting that uses multi-platform technology to provide viewers with an advanced video viewing experience. The instant backup feature ensures that viewers will not miss any critical content, even if there are glitches during the live stream. Also, it allows viewers to subscribe to channels they enjoyed watching so they can watch them later on.
Apple Logic Pro X
Suppose you are looking for a piece of software that makes podcasting easy. In that case, you can't go wrong with Apple's Logic Pro X. This highly rated audio editing and production program are designed specifically for musicians.
While some podcasters will scoff at the price tag ($199), others will be thrilled by the pre-built templates, including a "podcast episode" template. In addition, it's easy to import your audio files into Logic, which has some great editing features like Smart Tempo to automatically sync your tracks and lets you add percussion elements to your podcast without having to learn how to play drums.
The post-production effects are top-notch, and several automation features will help you streamline the editing process. The Track List feature, for example, lets you edit more than one track at a time or quickly hop between them by shift-clicking to another.
For some, Logic X may have a few too many features. It may be a bit too much if you're not a musician. You can hide the items you don't need, such as the MIDI keyboard tools or the music notation editor.
Audacity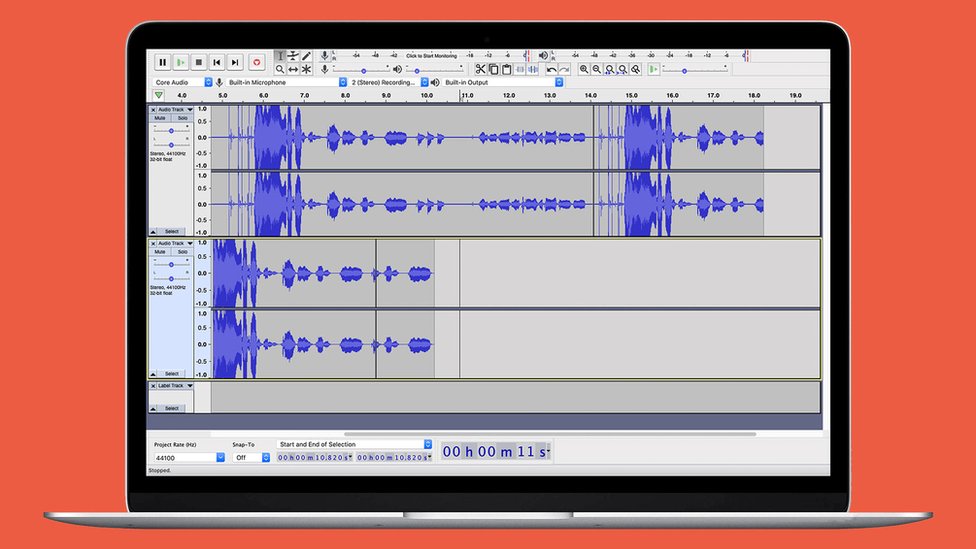 Audacity is an excellent tool for podcasting as it's open-source and completely free to use. And it gives you nearly all the tools you need to get started.
Audacity was initially designed as a sound-editing tool, but it's become one of the most popular podcasting tools in its field. This app is free on all platforms, and it works anywhere you have access to your computer. The best thing about Audacity is that you can use its other features to help improve your podcast later.
It also includes many audio effects that make your podcast stand out from the rest—these range from removing noise in room recordings to slowing down and speeding up audio without changing pitch.
When you're finished recording, Audacity makes exporting simple. You can export directly into MP3 or WAV formats or do extra post-production work. Audacity is an excellent way to get started with podcasting if you have too little knowledge of audio production.
Poadbean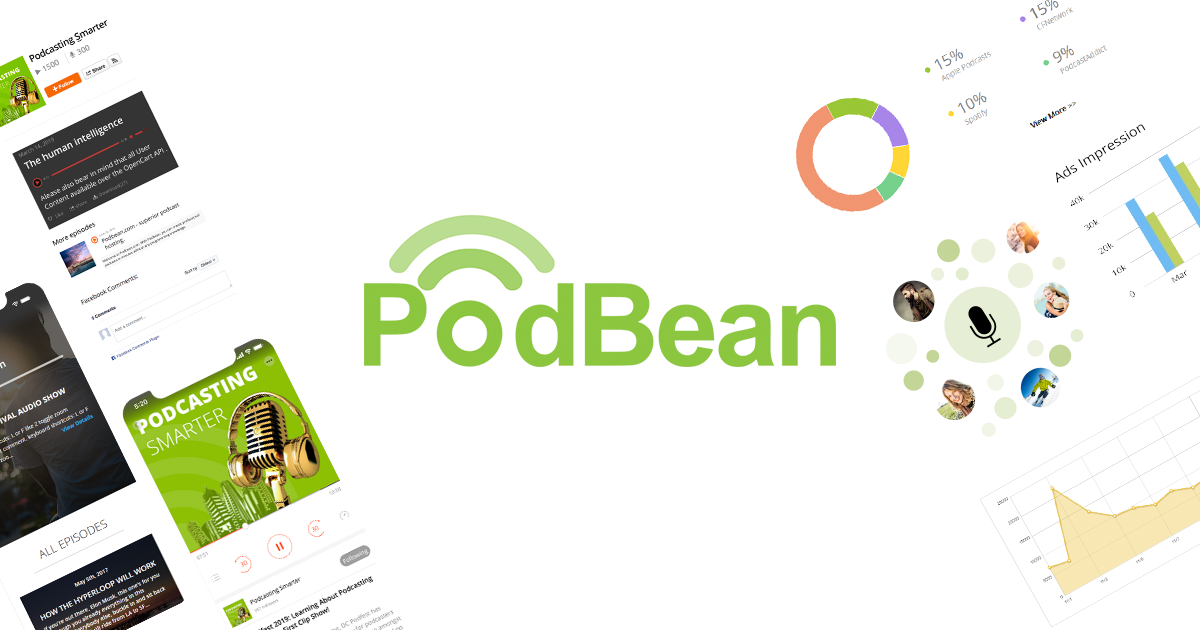 Poadbean makes it easier for you to start a podcast or upload your existing podcasts to a platform of your choice. It offers many features to help you create, launch and grow your podcast.
If you are not familiar with recording podcasts or editing audio, there's no need to worry. The recording app has a built-in editor to trim and merge recordings. There's also an easy-to-use library where you can choose from over 50 background tracks and sound effects and echo effects.
With Podbean, you can record podcasts with your mobile device. Open the app and place your phone in front of the guest speaker to record their side of the conversation. You can also use it together with other audio editing tools.
The free plan allows you to upload up to five hours of audio, create a free podcast site, monetize your podcast with ads, and get patron support through recurring payments.
Final Thoughts
Ok, let's break them down. Do you want free, or do you want to shell out some cash? Suppose your podcast produces anything with the potential to strike it rich. In that case, you probably want to put your money where it matters.
But, on the other hand, if you're a one-person show – You can opt for the free options recommended in his post. That's all for now. I hope you were able to set up your podcasts with this post.