Roblox is really a popular gaming platform among users nowadays, It was officially announced on August 27, 2006. This is a multiplayer online game which allows users to design their own gaming platform play a wide variety of games through Roblox Studio. Currently, the Roblox has 70 million monthly active users. Different users keep different perception about Roblox. Here we are going to review every phase of Roblox.
The Roblox games are really popular among people as well as really dangerous to play. The Roblox games are one of the most downloaded games by children. However, it looks an innocent digital game for children but still there so many safety issues in play the Roblox games. It is called the world's most popular games. The latest trends in Online gaming really become a challenge for parents to deal.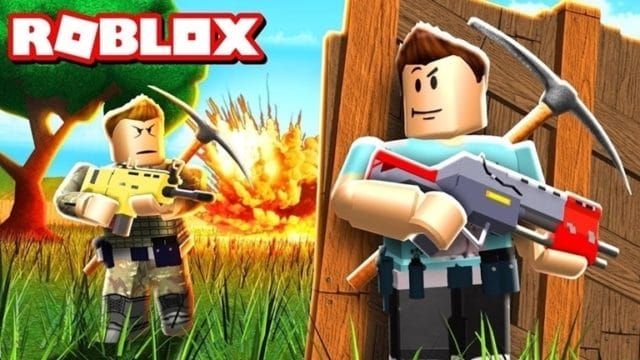 There are so many questions about Roblox parents want to solve before letting their kids to play it:
What is Roblox?
Roblox is a vast online gaming platform which allows kids to create their own players to play the different variations of games. The Players are free to buy, sell and create clothes, accessories and other items. It is a 3d gaming world. Players create their own player and allot them a small amount of digital money own a home om rent.
The players need to furnish their home, to buy a variety of clothes and accessories to look their aviator cool and trendy. They need real-world money to keep themselves updated. The players who don't update themselves could be pressurised by other players to get updated. Any players can buy clothes but only players with a Builders Club membership can sell them.
The Virtual money used to buy clothes, accessories and other packages called Robux. The players need to earn Robux with a membership or can purchase from real life earning.
Download Roblox Game Unblocked Version
How Roblox is dangerous for children?
As we all know Roblox is an online game in which players from different community connect with each other. It is a very friendly platform. There is no issue in buying additional accessories but the issue is social interaction. The Roblox is in reach of under 12 years age group kids. It makes allow them to chat with different age group peoples. The kids under 12 are not aware of the social evils. The main purpose of Roblox is to make friends by achieving the success in the online world.
Like other online games, there is no control over the people playing the games, it's a multiplayer game which includes multiple types of people with the different age group. However, the games using different chat flirts, having options of blocking inappropriate players but still kids are suspected by the online predators.
This problem is not associated only with Roblox, The online gaming world in which kids are associated a lot is targeted by social jerks. Roblox appeals directly to children under 12, and the kids are not aware of the appropriate and inappropriate requests and could not discriminate them easily caught in online trap.
"One British dad who decided to check out the game his sons were obsessed with was shocked to discover avatars having virtual sex, ABC News reported in 2017."
It is like to send your child in a room filled with strangers and free to talk about anything without worrying about the consequences. So to see these unsafe reasons, The Roblox is found dangerous for children.
Roblox is quite unsafe for children under the age of 12.
How can I protect my kids?
However The Roblox is unsafe for your kids but still, there are some helpful tips you can follow to save your child from the mishappening of Roblox. you can block the Roblox on your children devices without blocking other games which Roblox allow to play without any risk.
The Roblox is using chat filters but still, there is a lack of safety moderation, There is always a risk of exchanging inappropriate adult content, bullying and abuse. So it is difficult for parents to deal with this digital unsafe journey for their kids. But The parents are not alone, the cybercrime experts are always available to sort out the digital issues for kids.