Almost after 5 years of the release of Sims 4, the game is still active and new features getting introduced by the Maxis. If you don't know who is Maxis he is the official developer of the game.  As Halloween is approaching the Sims 4 is here again with a makeover and this time it is going to be magical. also, check my blog on how Boycott Mulan is connected with Hong Kong Protest.
Sims 4 Realm of Magic is the latest expansion of the popular game Sims. The game is added with things like hypnosis, drama and several other magical acts. It seems that HarryPotter mobile game is going to establish itself with a fresh vibe that can trigger its popularity again among the gaming community.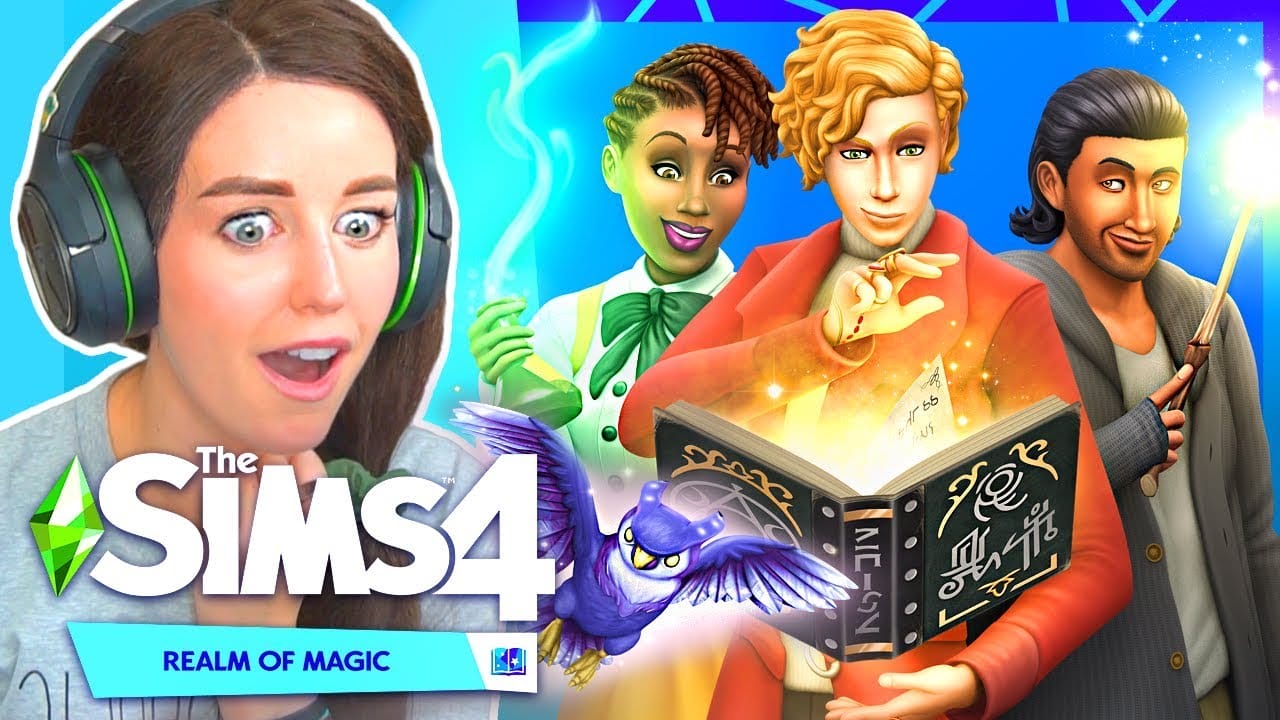 Sims 4 Realm of Magic Expectations
The details of the latest expansion are not announced clearly only a trailer is launched. There are many rumors or you can say speculations from different individuals or video game enthusiast.  The trailers show that a new dimension is opened by entering a magical door and then lady providing a drink that converts a normal human being into a magical person. 
Features to be expected are learning magic tricks, adopt magical pets, technique of making a potion. A potion is a liquid that can develop magical properties in a living being. You can also improve your character magical skills by study, training, solving quests sharing knowledge with fellow residents. 
Sims theme pack cannot be completed without adding new outfits, props like broomstick, wands, magical stick, etc Many more things will be disclosed in coming time as the latest Sims 4 pack is intended to encash the Hallewon opportunity. 
Release Date and Price
Sims 4 Realm of Magic announced to be released on September 10 for Mac and Pc. If you are a PlayStation 4 or Xbox One user then you have to wait till October 15. Get ready to explore the new dimensions of the game in a magical way. 
The Publisher electronic arts haven't mentioned the price of upcoming Sims 4 Realm of Magic but as per my expectation, it will be costed around $19.99 in US. It must be noted that Sims 4 distributed free in May 2019. Yes, the step was made to increase its reach among the audience and now a newer expansion going to rock the audience.
It's always good to buy a pack with large overhaul expansions. Yes, it is available with a small-item stuff pack or a mid-size game pack of Sims 4 realm of Magic. If you remember last time the Sims 4 game pack Strangerville has to face down sale as craze for Heartland show going up. 
This time Sims 4 Realm of Magic is managed to target Halloween that is on October 31. It is a great strategy to encash the festive opportunity directly. Well… it can't be a coincidence that a lot of stuff is similar to the Harry Potter universe. Another thing Harry Potter app is also getting a makeover and launching on august 31. Let's hope for the best as the future seems to be magical.    
Final Words
That's all for today, I hope you like the information shared here and will refer it to your friends and family members. I am super excited for Sims 4 Realm of Magic as the trailer shows greater expects of the makeover. What are your views about upcoming Sims 4 mention it in the comment box below.
You can also mention topics on which you want information or guidance our team of senior observers will try their best to provide a valuable suitable answer. That will be shared in our upcoming blogs till then enjoy life and stay safe.