Spotify is the Sweeden based music streaming service which is finally launched in India. India is the 79th country where Spotify entered globally and 11th country in Asia. The Spotify claimed it's offering more than 40 million songs and 3 billion playlists to the Indian users. Spotify is a well-known music streaming service which also supports podcasts feature.
Spotify for Mac: Download Free (Latest Version 2019)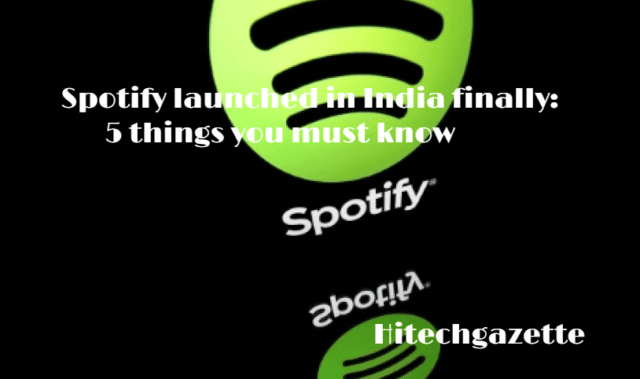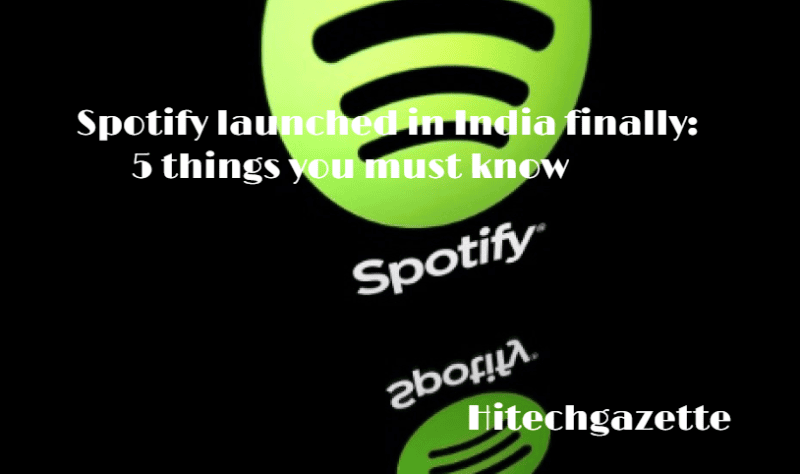 Spotify free and paid tiers in India
The Spotify is really a good Music streaming that is officially launched in India, in both free and paid tiers. Here are the details of premium and free subscription details of Spotify:
Premium India subscription price is Rs. 119 per month and Rs. 1,189 per year.
Spotify also offers top-up packs, These top packs start at as little as Rs. 13 for one day and can cost as much as Rs. 719 for six months.
Spotify is availing a special discount to the student in India as well and the price for students is Rs. 59 per month (monthly subscription) or Rs. 66 for a one-month top-up.
Spotify's family subscription is currently unavailable in India
Spotify Premium APK Download 8.44.88.150, 8.5 (2019) (without root)
Spotify features and using details
The Spotify is an algorithm-based music recommendations engine, which avails music as per your taste.
The music streaming service is compatible with Android and iOS.
The Spotify app you can run on various other platforms such as Xbox One, Windows 10, smart TVs, etc.
The Spotify service is claimed to be available on over 500 products across 200 hardware brands globally.
You can get the regional music on the app just tap the Search button, you'll see Bollywood, Punjabi, Tamil, and Telegu, among other categories.
The Indian users also can create the playlist of songs from movies, actors, as well as new city-based playlists tracking what's trending in cities like Bengaluru, Chennai, Delhi, and Mumbai.
The Spotify also bring the ad-free tier to India.
The Spotify Premium gives you access to features like offline mode, improved sound quality, Spotify Connect, and ad-free listening.
In the Free tier, users can stream 'every song' on demand which is quite better in India in comparison to other countries.
Spotify app for Android and iOS
The Spotify service is launched in India on 27th of February in India while the Spotify app was available from 26th Feb for android and ios users.  The app allowed us to sign up and verify Spotify's India price and payment methods as well.
You can make Spotify payments via credit and debit cards only – Visa or Mastercard – for its recurring monthly subscription in India. For paying all kind of subscription either it's annual or top up users can opt for credit or debit cards, Paytm, and UPI.
Spotify India's most expensive music streaming services
The Spotify is the most costlier music streaming service in India. The company said it is working on the app to avail the local language music to the users in a better way, Still, this features has not launched in India. Spotify has 96 million paying subscribers and 207 million users, as per the company.
Major Statements on Spotify launch in India
Ek in a prepared statement said, "As Spotify grows, our goal is to bring millions of artists and billions of fans together from every country and background. India has an incredibly rich music culture and to best serve this market, we're launching a custom-built experience. Not only will Spotify bring Indian artists to the world, we'll also bring the world's music to fans across India. Spotify's music family just got a whole lot bigger."
Amarjit Singh Batra, Managing Director, Spotify India, added, "Spotify pioneered music streaming a decade ago, and has constantly reinvented itself to bring the best music experience to the world, and now to India. Through our unmatched personalized experience, we want users to find the best music from India and the world, and empower Indian artists to find new audiences in India and worldwide."