What do you prefer to do when you need to pass your free time on the Internet? Video games are the most popular form of entertainment for both adults and children. If you do not feel like watching a movie or surf the web, the logical thing to do is play games online. Nowadays, you can find tons of websites, which have a vast collection of online games. Some of them fit for children while others are suitable for all age categories.
In our top 5 listing, you will discover games, which involve shooting while others require other skills, such as puzzle-solving or board games. Among these games, you can spend as much free time as you wish to forget the word boredom. We have created a short list with exclusively the best websites. It can be a great starting point to help you overcome boredom and make the right choice.
PLAYMARIOGAMES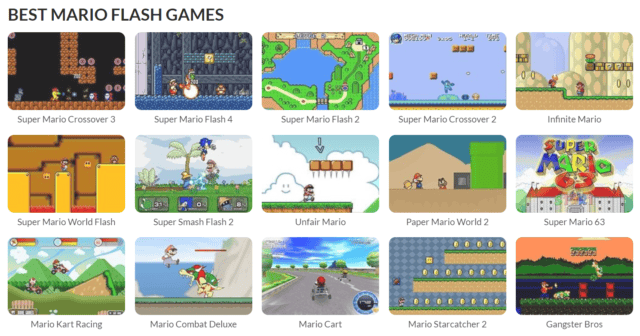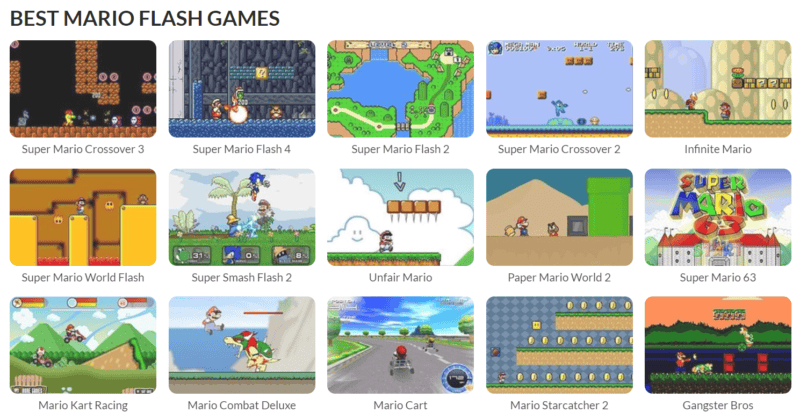 If you love Mario, you will enjoy a huge collection of Mario games there. Mario Games are the most popular games in the entire gaming industry. The first game was released in 1981 for the slot machine Donkey Kong. In the beginning, Mario was not Mario, and his name was Jumpmen. Very fast the game gained popularity. A few years later, the Super Mario Brothers game came out. If you love retro online games, we recommend you this website. Try Super Mario Flash, Super Mario Crossover, or many other fun games. You will discover that every character has its own unique tamper, abilities, which help him to survive in The Mushroom Kingdom.
KONGREGATE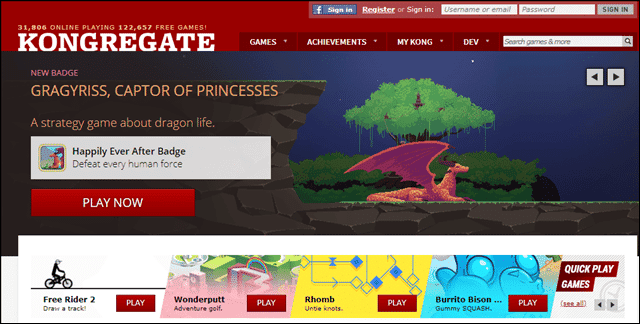 It goes without saying, Kongregate has the best PC games which you can play online and for free. All games are very engaging. You will get a lot of achievements, earn badges, and be generously rewarded with points after completing game challenges. Competition is very rough here. You can choose between eight main categories such as "Music", "Shooter", "Action", and "Sports & Racing". If you want to track all your badges and levels, do not forget to make your account.
FOG
https://www.freeonlinegames.com/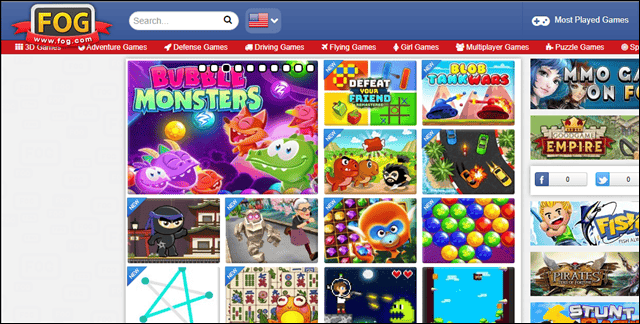 FOG is the abbreviation to Free Online Games. You will find a lot of awesome online games. All of them are categorized by over 100 tags. There are logic games, shape games, motorbike games, superhero games, sniper games, and many others. Just check out these tags to decide which one you will play next time you have a bit of free time. We recommend you to sign up for an account if you want to earn badges and coins to level up your game avatar.
POGO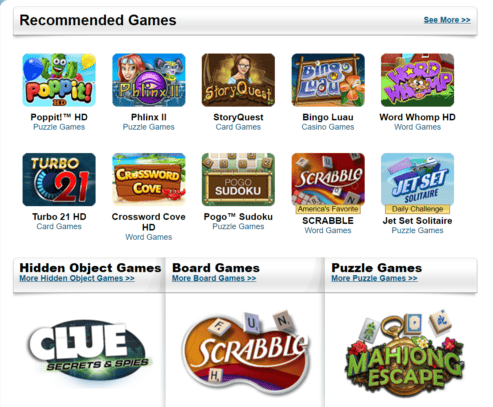 POGO is the website where you will forget about your boredom. It offers only the top games, which you can play online and free of charge. There are many interesting gaming categories. The longer you play, the more tokens you receive. You can redeem them for real gifts. Some players have already got cash prizes up to fifty dollars. If you love to chat with other gamers or your friends, we advise you to make a custom avatar called a Pogo Mini and enjoy chatting.
FREEARCADE
FREEARCADE has one of the biggest lists of free games. You can play them online on any device. The list includes the following game tags: Graphic Adventures, Casino, Text Adventures, and Puzzle tags. Besides, you can get a new crossword puzzle weekly. Hurry up to sign up to save your top games.