Last month I decided to renovate my house. I planned everything I wanted to do.
But…
I was stuck in a dilemma.
Dilemma to choose between double pane & triple pane windows installation.
When I asked around the professionals in my area, they had me dazed.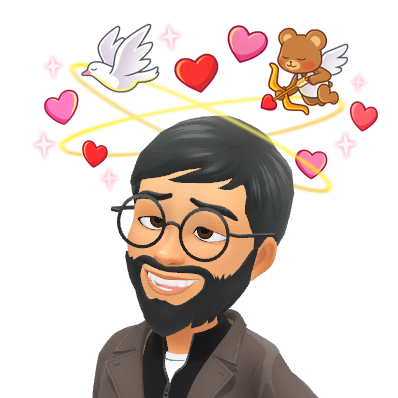 After meeting the professionals, I had more questions than ever. That's when I decided to take matters into my own hands.
OK. Well, I always wanted something with effective noise reduction (Even if it's minimal). So, I picked up triple-pane windows as my preference.
Then, I made my decision based on the following 3 criteria:
✅Pros. & Cons. of Triple Pane Windows.
✅Double Pane Windows vs. Triple Pane Windows.
✅And average costing in my area.
Let's get started:
Pros and Cons of Triple Pane Windows
Pros.
😊Home renovations cost thousands of dollars. It's a fact. That's why it's done every 10-20 years (Not every year). And by installing triple pane windows, you can save up on your energy bills. So, why wouldn't you? Down the line, these savings plays a much bigger difference. In my case, this would help in saving money for buying my favorite sneaker via sneaker botting.
😊When you've installed a triple-paned window, if one sheet of glass breaks, you'll still have double-paned windows with a single layer of insulating gas, and once you've time & budget, you can get it repaired by professionals.
😊Triple pane windows have made their name for noise reduction capability. Once the windows are in place, you'll hear less of what's happening outside of it.
Cons.
😞Triple pane windows are a costly investment. They cost 10-15% more than the double-pane window's which can shake-up your planned budget for the renovation.
😞Triple Pane Windows are heavier & difficult to install. This can also lead to further damaging the existing frames. So, you need to be super careful during its installation.
😞When there are colder mornings in your region, triple-paned windows tend to form condensation from the outside. Thereby reducing the visibility for you from the inside.
Triple vs. Double Pane Windows
In terms of pricing, yeah, double pane windows do beat out triple beat windows. But what if triple-paned windows justify their extra cost? 
Probably, isn't this the reason why they're the #1 choice in the United States? 
If budget is a factor, it makes sense to go with double pane windows for the best deal upfront. A standard double pane window with argon gas will reflect 90% of the energy and only let 10% through.
That means on a sunny day, 90% of the sun's heat is going to stay outside, and only 10% is going to get in. On a cold winter day, 90% of the heat from your furnace is going to stay inside your home, and only 10% is going to leak out.
That's sweet. 
When you have double panes of glass instead of three, you're going to have fewer coatings for the sun to get through. This means that the double-pane windows will allow more light into your home. Still, it isn't a deal-breaker. 
On the other hand, if comfort is your biggest concern, triple pane windows will be the best option. Triple pane windows are within a degree or two of the wall temperatures at any given time.
A typical triple pane window will reflect 97% of energy and only allow 3% to pass through. These are the optimal choice for energy efficiency; enable your heating and cooling systems to work smarter, not harder.
The extra pane of glass makes this window option the number one choice for keeping noise out moderately. If you have noisy neighbors or live near a busy street, triple pane windows will make a difference.
Average Costing in my Area
Now, comes the crucial part – Finding the actual costing in my area.
The average price of installing triple pane windows in my area ranges between $550 to $1,085, and that's excluding the labor costs averaging around $38 per hour. The total costing also depends on the type of window you are installing.
And what if the existing frames got damaged? Then it would be best if you replaced them all, which adds an extra burden.
From purchase to installation, if you're ready to pay 20 to 30% more than double pane windows, then definitely go with the triple pane windows as they're a better choice in the long run. You too can find the right sellers in your area. All you've to do is look through the classified ads posted on these backpage alternative sites.
P.S. The pricing can vary from area to area.
Final Verdict – What Should You Choose?
There's no definite answer. For me, I went with the triple-paned windows as I could go on with the increased budget.
What about you? Between double and triple pane options, you should make a decision based on your budget and your predictions for how long you'll be living in the house.
Even if you aren't planning to live in the house for a longer time & instead, looking for ways to flip it, the installed triple pane window increases the overall value of your house by a mile. This sounds fair, right?
If you've any questions & want them answered, then shoot'em 🔫 in the comments section given below.