If your last internet search was for a mineral water supply business plan then you are in luck. I am going to tell you the key factors in starting your own mineral water bottle distribution business.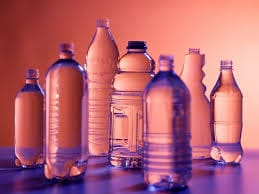 You should know that the water supply industry is well and alive. Because everyone has the need to drink fresh/healthy water. Your business is never going to run out of customers.
So without wasting any more time, let me get to the water bottle distribution business plan for you.
Where is your market for your water bottle distribution business?
Your water bottle distribution business serves mainly three markets;
Customers who do not have access to a desirable water source
People who are part of a high duty workspace like underground engineers
Companies and Offices who give customers and clients packed mineral water to maintain the corporate image
Steps to starting your Water Bottle Distribution Business
Even if you do not have the capital to start a water plant, you can always start from a water bottle distribution company.
Decide on your market geography –
Select your desired area with the best potential for distributing your bottled water. You can start by visiting your local water supply administrator and collect information on the number of households and offices.
You would also need to collect the local water quality information so you can create a niche. Don't forget to collect information on your competitors too.
look, if you are going to start from being a water bottle distribution business, you will clearly need to have a good delivery van and people who can deliver on demand. You would need a van that can carry big tumblers of water, so you need to also make sure you have your van insured.
Don't forget to budget for fuel expenses too.
Get your business license ready
If you are a true business person then your future plans should be limited to just being a distributor. Eventually, you would want to set up your plant.
To get that done, you would have to incorporate your company and make sure you comply with all the rules for being a water bottle distributor company.
You would need a good amount of place to store your water bottles and supply materials initially. And as you grow and want a plant space, you would need a bigger space to hold the manufacturing and purification machines. Check the best purification machines.
Having a realistic goal and sticking to the plan always helps your business grow.
Punctuality in delivery matters
Your business furthermost relies on the people's interaction and trust on your water quality and timing. So, your business plan for a bottled water company also depends on how fast you can deliver and distribute the water jars.
You need to be available during most business hours to make sure all your clients are delivered with their ordered amount of water.
How to market your water bottle distribution business?
Bottled water has made people like you very rich, but the advertising strategy still stands strong on one point. That is the origin story.
You need to make sure your water brand has a story. The whole idea is for you to tell your customers that your water is better than the tap water. So, you can do that by simply making sure you highlight the differences and increased benefits of drinking your water.
Sometimes you can also opt for a different strategy, by highlighting the processing ways to make sure you are delivering optimum quality mineral water.
So, how can your water Bottle Distribution Startup be a million dollar business in a year?
Your product is something very natural to the consumers and the demand for it is not diminishing anytime soon. You can always grow to become a water plant company.
Here are the key points in making yourself a million dollar company in a year with your water bottle distribution business.
Set your growing market
One of the most keynote ways to be successful in the water business is to make sure you have the right market. Capitalize on the location you are starting in.
Study the water patterns and demands for it.
Consume the right market strategy
Simply put, you need to make sure your marketing strategy is set in the right direction. For example, the two below angles have proven to be very successful for water companies.
Price based – If you are heading for a bulk sale and distribution of prices, I usually suggest my clients to first study the price disparity between companies. This way you know exactly where to set the prices that save you a lot of absolute costs.
Differentiation based – This has been a good aid to the price based strategy. So, couple your price based marketing with the origin story as I have mentioned above. tell the consumers what makes your water so different in terms of other choices.
Invest in water experts for your company
Starting with a water bottle distribution business and if you are aiming to have a water plant company, are very related yet long-term goals.
For this, I always suggest and firmly advice my clients to opt for the employees and team members. Invest in water experts and the right salespeople. The right employees have proven to make significant changes in the growth process for companies.
Can your $1000–$5000 Water Bottle Distribution Business be a million-dollar industry?
It can and it takes a lot of hard work.
There are no shortcuts in making money, you have to pull up your sleeves and do the dirty work. You have to research your market, do the homework, hire the right people and most importantly have a realistic goal. If you don't know how to do market research than click here to know.
Turning a water bottle distribution company into a million-dollar water plant industry like Bisleri is not easy but neither impossible. You are inherently providing a basic requirement, and that is water. So, you have the demand.
Having the right financial advisor in how to save costs and overheads, will help you save for the future to slowly invest in machinery. So, yes, you can turn the $1000-$5000 startups into a million dollar water plant industry.
My Wrap Up
Now, with all this information at hand, you can go ahead and make your own water bottle distribution business and eventually own your own water plant industry.