Are you a fan of exploring new applications? Do you like to use your phone's storage in order to download apps that make it more useful and fun? Well, then Aptoide is the right app for you. From games to productivity apps, with the help of this app, you can have it all.
What is the Aptoide App?
For those who have not yet heard about this revolutionary new app, let me explain to you a little more about it. Aptoide is a third party application through which you can download various other helpful and fun applications that have been developed by other users. Not only that, you can even share your own application with users around the world; or, if you are aiming to run beta tests for an application, you can simply share it with your colleagues and friends. This application has made it easier than ever before to make your phone more productive and helps to increase its utility.
Let's get down to the review and learning more about this app:
Aptoide App Review:
This app is great for not only users who just want to download applications, but also for those who like to develop apps. This revolutionary new provides its users with an open source community. It allows developers to be able to open their own store, completely free of cost!
By providing these developers with a free store, the developers of Aptoide make sure, that these developers will be more enthusiastic when developing a new app or rolling out new versions and updates of their old ones.
This application also provides these developers with a useful feature that allows them to be able to run their beta apps. It allows them to be able to share their app with only a closed group, which is very useful when they want to work out the kinks in an app which they want to publish publicly later on.
This app is not just free for the developers, but for other users as well. That's right! With the help of this app you will be able to download as many apps as your storage allow—all for absolutely no cost at all!
Additionally, in this store, you can even find many applications which are not available in other marketplaces (due to various reasons, but are completely safe to download). None of the apps which have been published to the community in this app is restricted to any particular geographic location (No Geographical Constraints). You are free to download any of them at any time!
This application also offers you a useful auto-update feature. With the help of this feature, your device can automatically update all of the apps downloaded from the Aptoide app to make sure that you always have the latest version available.
It also syncs with all of the other applications on your phone to make users you can see new updates every time.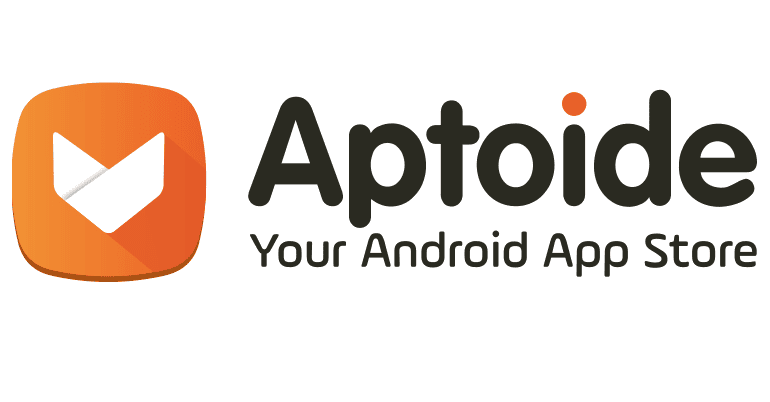 The most useful feature that this app offers is that you can switch to a basic version if necessary. When you have a slow internet connection, but you still need to be able to access this app, you can easily do so with the option of switching to a more basic version that uses fewer internet data and space. This is quite useful if you do not have enough storage, or face a lot of network issues.
See More: if you want to download and install aptoide app, wants to look at all amazing features of Aptoide, how it's different and best alternative of Google play store,  then You Must check out Aptoide App Store Review.
Are the applications on this app safe to use? Will it harm my device?
The developers of this app have also tried to safeguard the trust of their users, by adding a helpful Trusted Stamp feature. As this is an app that relies heavily on an open source community, it is not very difficult to find a malware hidden amongst the various useful apps. In order to combat this concern, the app makers have developed an air-tight system with the help of which they screen the published apps.
This is how they achieve this:
The newly published app is not immediately made available to the global community but is stored away in a temporary pool of applications that are waiting to be reviewed.
Aptoide has three layered protection system to detect malware and virus. The company runs three different antiviruses in emulators in runtime.

The app is reviewed in order to make sure it is not having any malicious content.

Once, it has been approved, its signature is considered to be valid; this signature is then compared to some other marketplace in order to make sure it is matched.

Additionally, the behaviour of the app is closely monitored.
They make sure that each application has been scanned several times in order to ensure it is completely free of any malicious content.
Aptoide has an in-house signature system to detect threats and malware, and the company has implemented a chain of trust based in the signature of the developer.
Aptoide used a Trusted Stamp badge for applications, means, which applications has this green colored Trusted Stamp, those apps are 99.99% secure. I will also recommend you download only those apps and games, which have this green trusted badge.
They are currently working with many universities and research centers for security improvement and making more secure to user. The company also proposed a European research project with 2 anti-virus companies and 3 research centers.
Thus, it is wise to make full use of the Trusted Stamp feature and download only those apps which have been verified.
What is the User Experience with this app?
The user base for this app has been steadily increasing over the years. A lot of factors work together to give the users such a great experience.
Most people really appreciate the open source community aspect of this app. Having the ability to publish and/or download an app for free makes this app a big hit among people.
Soem of the User have the question that is aptoide safe so you can go here : Is Aptoide Safe
The Aptoide community is quite close knit and the users can receive quick feedback for their applications. This application has also made it easier for users to find apps that are no longer available in any other marketplace.
The users also love the fact that new updates roll out faster than ever with this app, which ensures that all bugs and glitches (if there any) are quickly addressed.
Have you tried, or would like to try, the Aptoide app? What was your experience with it? We would love to hear your thoughts!