Xender is a file sharing app designed for Android and IOS. Many people do want to use this particular app to share the different media and files with one or more than one device. File Sharing is one of the most important function for almost every user. File sharing is also necessary between Computer and Mobile, Mobile to Mobile. One can also use xender in PC, You need to use Android emulator like Bluestacks, Andyroid etc to download and install Xender in your PC. Though many people do not prefer Android emulators to use xender for PC. Here in this article, we will address this issue and give you some tricks that you can use to install Xender on PC without using any android emulator.
Download and Install Xender Web:
Just like whatsapp, Xender also launched its desktop version that is known as Xender Web. To use Xender web, you do not need any android emulator but you need to install Xender Web Application in your Desktop.  This one is best method to use Xender for PC installer on your Windows computer. With this method, no android emulator is required but with that, you need the same application on your smartphone as well.
Download and Install Xender for PC without Bluestacks:
To download and install xender on PC without bluestacks, you need to follow the steps given below. The best part of this method is you are not dependent on any 3rd party emulator or android app to download and install Xender in your PC.
Step 1: Firstly, you need to open Xender Web by www.web.xender.com, you can use any browser for this, (works best in Google Chrome)
Step 2: You will get a QR Code on your screen as shown in the image below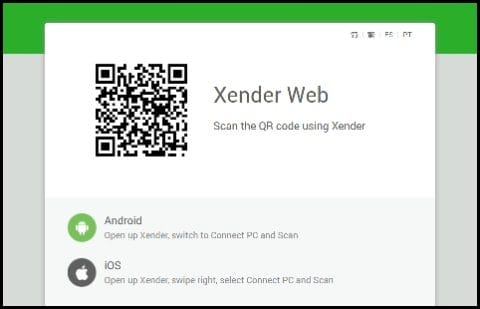 Step 3: Now you need to open Xender in your smartphone and select the small orange option given below
Step 4: You will get a connection message on your smartphone, Now select the Connect PC/MAC option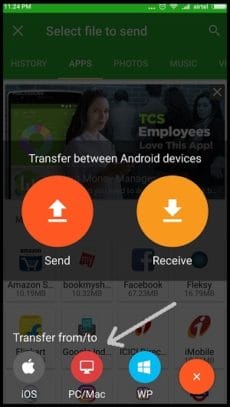 Step 5: Now you need to click on the Scan button, immediately you will find a QR scanner on your mobile screen.
Step 6: Now you need to use the scanner of your phone that will scan the QR code available on your computer screen.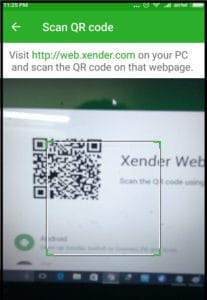 Step 7: With this, you have connected your phone with the computer using Xender.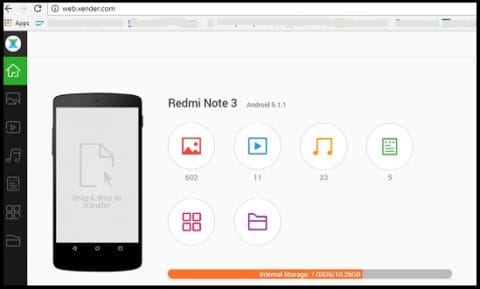 With this connection, you can see all the files of your smartphone directly on your computer screen. Xender also facilitates easy to use interface that separates the file according to their file type. On the top right corner, you can check the mode of connection. Direct Mode is the best mode in connection as it will not need any internet connection.
You can click on logout button if you want to disconnect, This is one of the best method though it has a disadvantage that is, it will take a long time to transfer in big files to transfer like Games, 3D movies etc.
One can also use Android emulator like bluestacks to download and install the Xender for PC, we will recommend you to check that method as well.
Xender for PC offline installer using  Bluestacks Android Emulator:
Another method that you can use for file sharing between your computer and mobile with the help of xender is the use of android emulators like Bluestacks, below we have mentioned the complete process to download and install Xender for PC using android emulators.  We will recommend you to use Bluestacks android emulator for this. You need to follow the steps given below:
Step 1: Download and install Bluestacks installer in your PC
Step 2: Once you complete the download and installation, you need to visit the search option given on the top left corner

Step 3: Type Xender App in search bar available on left side of app (At this point, you need to log in to your google account as well)
Step 4: Now select the Xender App and install the same as per instructions are given above
Step 5: Once the installation is done, check all apps to find all the installed apps on your desktop. You can also use this method to download and install other apps as well.
See More: Check out which sharing app is better Shareit VS Xender.
Final Words:
There are 2 methods to download and install Xender for PC that we have mentioned above. It is a file sharing app that you can use to share the different type of files available in your PC and smartphone. We have tried our level best to answer all your doubts if you have any please let us know. Our Experts team will try our level best to answer all your question and clarify all your doubts.