The simplest way to know how to watch full movie online without downloading is through the services or website that provide online streaming video. Movies are one of the most fun things to do for relaxation, enjoyment and entertainment. A recent movie that has hit the cinema but you do not have time to go watch it in hall. You do not have to worry about that because we will tell you ways that will help you enjoy the movie at home that too without downloading.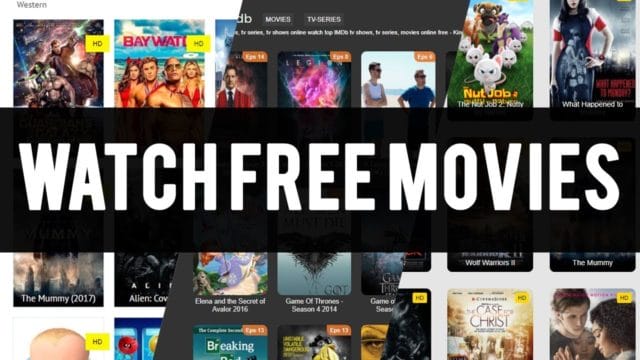 The only thing that is required to watch a movie at home is a good internet connection. Make sure that the internet speed is fast for a smooth experience otherwise, you will have to wait repeatedly, laptop or PC and you are good to go. Watching a movie online saves a lot of storage space on your laptop or computer.
How to watch Movies and Shows Offline on Hulu ?
How to watch a full movie online without downloading?
Many websites provide movie-streaming services free. However, many times these websites ask you to fill a survey or they end up having just a short clip of the movie. YouTube is an option but you do not always find the movie that you want on YouTube. To make your life easier listed down below are a few services that offer the facility to watch movies online without the need of downloading them:
Fancast: Comcast owns this movie service; users can enjoy full-length movies of all genres, form contemporaries to classics for free. Although the site is ad-supported. This site even has a rare movie collection.
The Internet movie database (IMDb): this site provides the users with a huge database of movies and also TV shows. You can find all varieties of movies from Rom-coms to thrillers. From a 1950 classic to a 2018 contemporary. It provides important details about the movies as well.
The web archive: In this site all, the movies are sorted in different categories, which makes movie surfing easier. It is considered the best websites to watch classics. It includes a variety of all genres like animated movies, horror, thriller, comedy, romantic and many more.
Hulu: Hulu is owned by Hulu LLC, which is a joint venture with 21st century fox, The Walt Disney Company, AT&T and Comcast. It provides over the top media services. It provides your all-time favorite movies and Television shows. Netflix and Amazon prime are its competitors and they also provide the same online streaming services like Hulu. Netflix and Amazon even create their original content.
Joost: Just like Fancast this is also an ad-supported video streaming website. Although the content partners are different who provide with the movies. In this service most of the content is limited for viewing only in The USA because of licensing restrictions.
Netflix best movies and series app : Everything you need to know
All these websites give movie buffs a way to watch their movies online without downloading them. All you need to do is go to the website and select the movie you want to watch from their large database and their categorized genres. There are many latest movies available on these sites as well. Online video streaming is a way to watch unlimited movies without the worry of downloading them and filling up your laptop, PC's or Hard disk storage.
Now you know different websites and ways on how to watch full movie online without downloading them, so what are you waiting for, grab a tub of cheese popcorn and some soft drink, sit back, relax and enjoy the cinematic movie experience at home without the worry of downloading your movie.