After checking out literally every type of Hosting services. I finally decided to go for 1and1 webmail.
Do you know WHY?
Well to be honest.
At the moment I am using DigitalOcean hosting but I am fed up with it.
For some technical reasons, one of my websites was down for like 10 hours.
I would be okay if it was the first occurrence.
But now it has happened twice and Thrice.
So I decided to try some other hosting services.
Even though there are literally thousands of hosting services available.
I chose 1and1 hosting Services only because of their webmail service.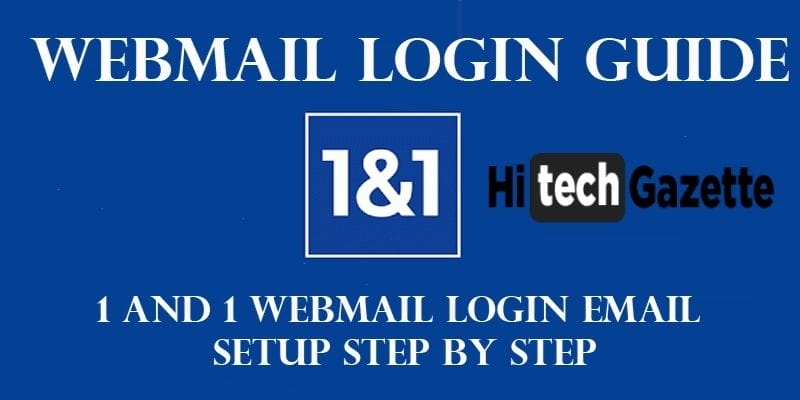 What is 1and1 Webmail?
It is an email service by 1and1 that lets you access and manage the business emails send or receive.
You can access these emails anywhere you want. All you need is a:
✅A smartphone or a PC.
✅An active internet connection.
✅Lastly, a web browser.
That is it.
How to Log in to 1and1 Webmail?
There are two ways you can log in to your 1&1 webmail.
The first one is via the live link.
Go to https://webmail.1and1.com/ and simply enter your webmail email ID and password. If you don't have one, go to the second method.
Now, coming to the SECOND METHOD.
Here, we will access 1and1 webmail via the control panel.
First login to your one-and-one account using your email ID and password
Once done head over to the "summary of your email address" and select the arrow that is available to your right side.
Once done head over to the main panel and select manage email addresses. Now, this will display all the email address registered with your account.
Click on any one of them to access the WebMail.
1&1 Webmail Pricing
Every hosting plan comes with a basic webmail account
That is and that is indeed an affordable option.
You are running a business.
But if you are running a business the BASIC PLAN isn't enough for you.
So for that, you would need a business plan.
See the difference for yourself.
The 1-dollar per month basic plan comes with a 2GB storage page for one email account whereas the business plan comes with 50GB email account space for an individual user
Along with that, you get a premium spam filter premium virus protection and spam filter. Data syncing feature in real-time
Not only that if you want you can expand the Storage space to more than 50 GB.
That's great, isn't it?
And best of all, this plan costs $5 per month for one user.
If you are planning to get it for a team, then it gets even more affordable.
For five users, you will have to pay $3/user. And for a 10 users team, you would have to pay 2.5 USD per user
How to Upgrade your Basic Webmail account to a business Webmail Account?
First, use your email address and password to log into your Webmail account.
Once you are logged in, on the left-hand side, you will see a button that says "DO YOU NEED MORE STORAGE SPACE?". Then Click on it.
Now, out of all the available emails, select the one which you want to upgrade from basic to the business plan.
Next, in the upgrade option click on the small crown icon. Click on it. This will take you to the up-gradation page.
Check the term and conditions box and click order now right below the mail business option.
That's it. Use your payment details and upgrade your existing basic Webmail account to a business Webmail account.
How to Enable/Disable Basic Webmail to Business Webmail Account?
Now suppose you are in a team and you don't want everyone to have an upgraded business mail account.
How would you stop them from misusing or someone from upgrading from basic account to business?
It's simple.
All you have to do is enable or disable their ability to do an upgrade.
To disable the option follow these steps:
First login to your 1&1 webmail account.
Head over to my products section and under the email and web tab.
Select more option that is present at the bottom of the page.
Once all the options are open, click on Webmail, manage permissions, and from there Enable or Disable the upgrade option in webmail.
How to Import your Contacts to 1and1 Webmail?
Before you import contacts, using the steps I'm going to mention below, you have already created a backup of your contacts in either CSV format or vCard file format.
If you have them with you, only then proceed with The import process.
First once again login to your 1and1 Webmail account using the control panel.
Out of many tabs visible at the top select address book.
Then on the left side go to the private tab and head over to the left sidebar and click on the contacts from the menu.
This will open up a drop-down list with an option to Import and Export contacts.
Simply select the import option from the drop-down list and use either CSV or vCard format.
Locate the file and press the power button.
Once uploaded you will see all your email contacts right there in the 1&1 webmail
Frequently Asked Questions
How can I add other email accounts to my mail business account?
Log in to your 1and1 Webmail using the control panel. Then click on add an email account to your left. At last, add the email and password. That is it you're done.
How can I activate an autoresponder in webmail?
Simply log into your 1&1 Webmail account, head over to the navigation bar, and click on the gear icon available at the top right corner. Now out of all the options available, click on the mail and head over, and go to the autoresponder section there enable the autoresponder, and lastly set a message an automated reply.
How can I create tasks on my 1and1 webmail account?
In the 1&1 webmail, Interface Go to the task menu and click new. Now enter a subject, description, and all the relevant information that you want to add to your task. That's it. Schedule your task and you're done.
Final Thoughts
Even though it's been a few days for me to use 1&1 webmail hosting services, but the thing is, at the moment, I am satisfied.
There are many web service providers who claim to provide 24/7 services.
BUT ON PAPER.
My experience was a complete SHIT with such expensive and reputed brands.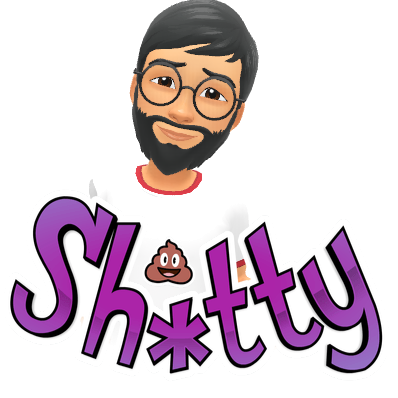 Instead of looking going for any big player in the market, try to keep web hosting costs to the minimum. I would recommend you try 1and1 web-based hosting and webmail service at least once.
That's all for now. If you got any questions for me, do let me know about them in the comments section given below.