Web hosting cost is the primary concern for most startups and small-scale enterprises. eck, even big companies watch their costs on having multiple websites running at the same time. If you have the same concern we have got you covered. In this post, we will be talking about a few tips and trick that will definitely help you save on your next web hosting purchase. So, stick to this post until the end.
How to Start a Website (Step By Step)
Tip No: 1: Choose the Specific Hosting Service
By specific hosting service, we mean, for example, if you have chosen the platform WordPress, you should look for a hosting provider that offers solutions for the WordPress specifically. Because such hosting providers will offer all the necessary tools and services required by your WordPress site and may even offer to help you out with other tools as well. Now since you are not going to buy those tools and service separately you will surely save some bucks on your overall web hosting cost.
Moreover, you will notice that most WordPress-specific hosting providers are offering better security, automatical backups etc. comparatively. It will save your money too. So if you are planning to create a WordPress site, you should be looking for an affordable WordPress hosting. Since WordPress is the most preferred platform you can easily find an affordable WordPress hosting service offering a cheap plan for a few bucks a month. This is perfect when starting out with a new website.
Like WordPress, you can find a specific hosting partner for other eCommerce platforms as well.
Tip No: 2 Start With Shared Hosting Plan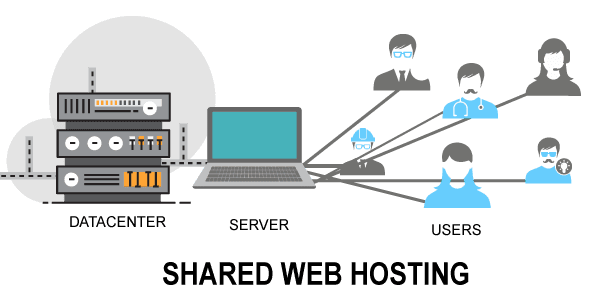 It is another great way to keep your web hosting expenses at a minimum. If you're entirely new to hosting world, it can be little confusing for you to choose the right web hosting plan as every hosting company comes with a wide range of hosting plans. Ranging from Shared hosting to VPS hosting to dedicated hosting and both of these options have their own purpose in the web hosting world.
Shared hosting is one of the most popular yet affordable hosting services that is offered by almost every hosting provider. In this type of hosting, you share server space with other users to minimize the web hosting costs.
This hosting type proves a great deal for all those who are starting a new blog or website. Since a new website does not get enough traffic and need big server space, it is an affordable deal. It is worth mentioning here that a general shared hosting plan can accommodate visitors up to 20K every day if your site is well optimized. This means if one day your website becomes very popular, you might want to consider checking out other web hosting plans. But don't worry, usually the same hosting you work with can offer you deals to improve the capacity of visitors your website can take per day.
According to a study conducted by Statista, the size of the shared hosting market across the globe is expected to be around 22 billion U.S. dollars by 2020.
Tip No 3: Buy Hosting For Longer Period
Usually, you will find that most of the web hosting providers don't offer any discount on renewal. Therefore, it is better you get a hosting service for a longer period if you are really getting a good discount at the time of purchase.
If as a new user getting a discount up to 50% don't just buy it for a year or two. Buy it latest for 3 years or more and get an advantage out of your discount coupon. This way you will save up a ton of money which can be used in other important parts of developing your website.
We know it is a bit surprising but true as well. By becoming an affiliate, you can make money out of your hosting partner instead of paying. There are countless people across the world that have been doing this and earning a good amount.
To earn money via an affiliate, you just need to look for a hosting provider running affiliate, join their network and promote them. All you need to do is, suggest their services to your friends, family or someone who is interesting in their hosting services.
We don't recommend this method to minimize your web hosting costs. Because first it is not as easy as it seems and second it doesn't look professional. Nevertheless, learners and hobbyist bloggers can definitely try their luck in it and maybe discover a new hobby out of it themselves.
Tip No: 5 Look For Special Day Offers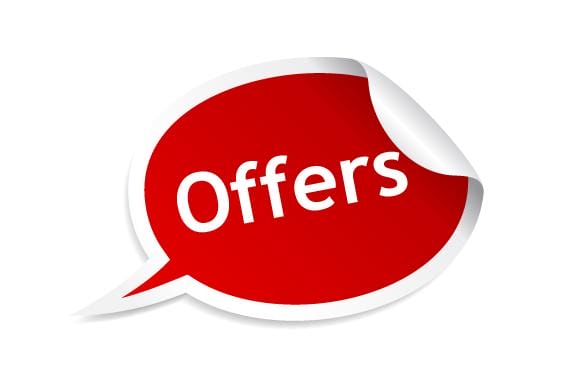 Almost every web hosting company offers big deals on special days such as Cyber Monday, Black Friday, etc. If you have enough patience to wait for such offers then purchase web hosting at that time. This will definitely save you a ton of money because usually these discounts are huge.
You will be glad to know that even popular hosting providers such as Bluehost, Hostinger, SiteGround, etc. offer 50% to 70% discount – sometimes you get even more. If your favorite hosting partner is also offering a special day offers it is an advantage for you so don't forget to use it and save even more money.
Final Words
Now we have come to the ending the part of this blog post, we hope these tips will help you curtail your web hosting costs to some great extent. However, it is advisable that along with affordability also take a look at performance, features, customer support and trustworthiness of your preferred hosting provider.
Never look for a web hosting provider only through one aspect you need. Sure, saving money is very important, but don't go straight to the cheapest service just because of that. Always check the provider thoroughly as mentioned above.
In case you have some other tips on your mind, do share with us in the following comments, we would be pleased to hear from you.