When setting a custom PC, you would always think of getting a:
Higher-end processor;
NVIDIA or AMD GPUs;
4K Monitor;
But what about keyboards?
If your sole work is in & around keyboard & typing, it's important to have a keyboard that improves your overall typing speed without tiring your fingers.
Again, when trying to finalizing a keyboard, you might get confused between the two types of keyboards:
Membrane Keyboards
Mechanical Keyboards.
Out of these two types, I'll always prefer a mechanical keyboard over anything else.
If you want to know WHY I would request you to take some of your precious time out to read this post where I've explained why you should use a mechanical Keyboard & the type of switch along with it.
After picking up the required mechanical switches, you need to choose the size of the keyboard –
✅Full-sized keyboard;
✅75% Keyboard;
✅65% keyboard;
✅60% Keyboard;
✅40% Keyboard;
✅TKL (Tenkeyless).
If you ask me, as a writer, I would recommend you to go with a 60% keyboard.
Still, I don't think it's that easy to make a decision. So, to help you out I'll explain which type of keyboards are best suitable for you.
Are you Ready?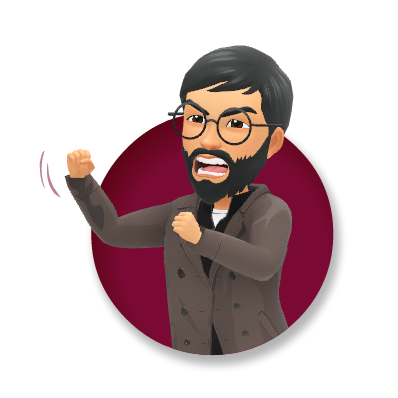 Let's get started:
6 Common Keyboard Layouts
Before I share my thoughts on why you should go with a 60% keyboard. Here is a quick overview of the common keyboard layouts available in the market.
Full-size Keyboard
From a membrane keyboard to a mechanical keyboard, a full-sized keyboard is a quite common layout that comes with alphanumerics keys, modifier keys, Numpad, Navigation, arrow keys, and function room.
TKL Keyboard
It's like a full-sized keyboard minus the Numpad on the right-hand side. Everything else is intact in this keyboard.
75% Keyboard
This type of keyboard is quite similar to a tenkeyless keyboard. However, when compared, the only major difference between the two layouts is the spacing given in between them.
65% Keyboard
A 75% keyboard comes with function keys, navigation Keys. Now, remove even the following keys and you will have a 65% keyboard. In short, it comes with alphanumerics, arrow keys, and modifiers.
60% Keyboard
A 60% keyword comes with, some additional modifiers and alphanumerics.
40% Keyboard
Even though you can purchase a 40% keyboard, unlike the other 5 layouts mentioned in this post, this one is not that famous.
 This keyboard does not come with any kind of number row. Instead, you will see a small spacebar, some additional modifiers packed in a tight space.
Positives & Negatives of a 60% Keyboard
Based on the experience, different users have different opinions about a 60% keyboard.
After using it for over a year, I'm sharing my experience by breaking it up into positives & negatives of 60% keyboard.
Let's get straight into it:
Positives Aspects of 60% a Keyboard
Small & Portable
Well, with a 60% Keyboard, you can get it at around 11 inches by four inches.
All in all, it comes with a compact size that makes it easy for you to it from one place to another without much of a hassle.
If you just have a single but expensive keyboard, then instead of buying a separate keyboard, you can keep it along with your laptop bag and use it wherever you want – Home or Office.
Easily Customizable
Even though a 60% keyboard does not offer function keys, arrow keys, Numpad, you can still customize its keys as per your requirement.
For instance, if you want to use arrow keys on your, 60% keyboard, then you can customize the arrow keys as the following keys: Caps + I, J, K, L.
Looks & Appearance.
60% keyboard looks great.
Before I say anything else, take a look at this photo of a 60% keyboard:
When I first saw this one on a PC, I simply found them fascinating just by the looks of it. Its compact & portable form factor made it easy for me to make my decision in purchasing a 60% keyboard.
Ergonomics
I know many users won't say that much about the ergonomics aspects of a 60 percent keyboard. Do you know WHY?
Because…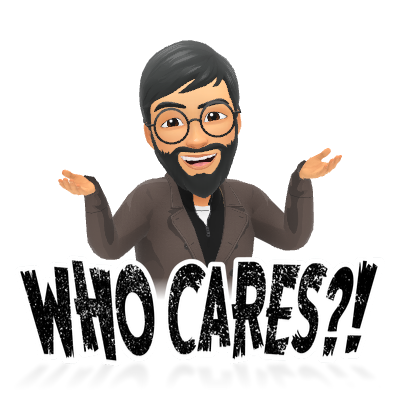 Even your 1st preference would be to get an ergonomic chair to sit on. But if you give even a little bit of attention to keyboards, you would know as compared to a full-size keyboard, 60% keyboard is a time-saver and a lifesaver for many.
In fact, it has significantly improved my typing speed and secondly, now I can use it to type for straight 9 hours without hurting my fingers.
Negatives Aspects of a 60% Keyboard
Small Size
If its compact size was included as its positive, it is also considered as its negative point.
It's because if you have got bigger hands, then you might find them quite difficult to use.
I would only recommend you to go with a 60% keyboard. If you have small, you have small hands.
Difficult to Use
All my life, I have been using a full-sized keyboard.
And then, all of a sudden, I made a switch to a 60% keyboard and it wasn't feasible at all.
With no Numpad, arrow keys, or function keys, you would have some hard time getting used to the new keyboard layout.
It doesn't take too long for your brain to get adjusted to it.
On top of that, many 60% keyboard comes with shortcut keys, that allows you to use arrow keys using alphanumerical keys.
Frequently Asked Questions | 60 Keyboard
Q: Can I get 60% keyboard in membrane keyboards?
A: Yes, you can. There are many 60-65% membrane keyboards available to purchase on Amazon & Walmart.
Q: How many keys are there in 60 keyboards?
A: A full-sized keyboard comes with 104 keys. So, technically, a 60 percent keyboard will have 62 keys.
Q: Can I use a 60 keyboard on Rainbow Six Siege?
A: If you're playing Rainbow Six Siege on Windows PC then you can use a 60 keyboard to play it. Apart from this, there are some keyboards that are compatible to use with gaming consoles such as Xbox & PlayStation.
Q: Which are some of the best 60 percent optical keyboards?
A: Vortexgear Pok3r with Cherry MX keys, Anne Pro 2 with Gateron, Ducky One 2 Mini with Cherry, and Razer Huntsman Mini with Razer Optical.
Final Thoughts
Choosing the right keyboard is as important as the right computer processor.
Now that you know my final choice, would you still go with a 60% mechanical keyboard or you've got something else going in your mind?
Well, whatever it is, before buying it hurriedly, run it by me in the comments section given below. And within the next 24-48 hours I'll let you know if you should go with it or not.