Whenever you talk about mobile gaming it cannot be completed without Angry Birds as it holds a special place. Now the trendsetter game is back with latest edition named as Angry Birds Evolution. Publishing more than 15 games and a Angry Birds Movie Rovio the publisher behind the game is came up with a fresh approach.
This time game is not just like a regular Angry Birds game. Here you just don't have to shoot for defence against bad piggies and free birds instead of that you have to do much more to play. In short, I can say this is the biggest game of series till the date. The game stands strong on Google App store as it holds 4.5-star rating from more than 4 Million reviews. It is available for free with in-app purchase on different mobile platforms.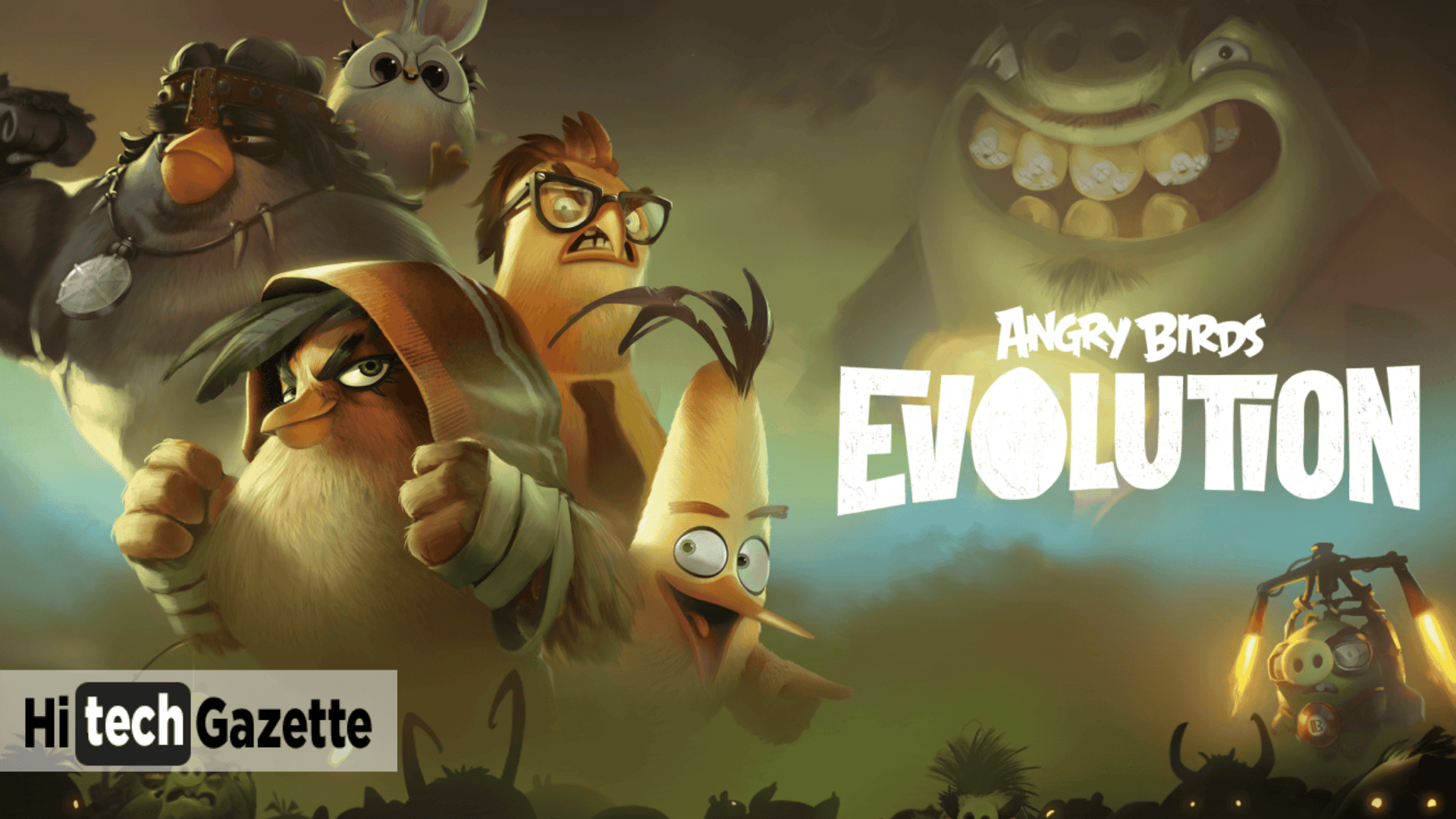 Unique Gameplay tries to fight monotony
Rovio the publisher has introduced several new elements to break the monotony of series by offering a refreshing makeover. Angry Birds Evolution doesn't feature its classic physics-based gameplay with a slingshot. Where using this you shot a bunch of angry birds to breakdown structures of bad piggies. The game is split into chapters and with every chapter, you explore a new arena and different opponents with unique skills.
Lovely Graphics
The graphics are eye appealing and lovely just like most games of the series but this time they made the file size quite big. This time you can change the camera angle to get a view of your choice and helps you to check opponent positions and arena. On the home page, you get an exact view of islands controlled by bad piggies. For unlocked stages, you can see just clouds as game progresses clouds disappears itself.
Angry birds evolution takes place at heart
As you all know Angry birds is a simple action game but this time Angry birds evolution feature several elements which force you to come with a strategy while playing. You need to upgrade birds on regular intervals to provide them essential strength to face bad piggies. Every bird has unique powers which can be used accordingly against enemies. You also have an opportunity to reorganise the team in an ongoing battle to manage winning possibilities in your favour.
The interesting fact is that all get an equal opportunity like bad piggies swing at your bird regularly. For shooting just tap and hold and release in direction of enemies in order to make maximum damage. The controls are similar to some of the carrom games available and quite easy to use. No matter how you play there is always a scope of purchasing in-game gems by using real money. These are available in different packs lowest starting from $6 to higher end at $120 Only. If you are not an angry birds fan do not afraid to try. As game is totally refreshed and deserves a must try whether you love the concept of series or not.
Specifications
Download Procedure
For Android
For iOS
For Pc
Conclusion
You guys are now well aware about game's different aspects. The information shared here is designed to help you and equip you with information about the game which will help you to take your call on the game. I like the game as it is a good effort to provide a fresh dish with our old favourite ingredients that are angry birds. No, doubt I am an Angry birds fan like many of you but it didn't affect the quality of review or things as the way I find it mentioned here.
For great effort, game deserves a try for sure. Share your experience about the game do you like? Or not. Any issue or doubt you are having about the game regarding play or download procedure mention it all in the comment box below.