Do you love playing games? What about racing games or running games? Well, I loved playing these games. One of my favourite game was Parkour & Vector. Well, I even used to play Temple Run. However, after playing these games for some time, I got bored & started playing games on my XBOX ONE Gaming console. Well, the apparent reason was that the levels were similar to each other & were repeating again & again. However, I can still play these games anytime. You get to control the pace of your selected virtual player & later take them to the finish line.
However, without much ado, I will introduce you to a unique running game that you can play on your Mobile & PC- RUN RACE 3D. Have you played this game before? Well, if not, then you have missed much fun. Well, if you don't me then look at the ratings & Number of Downloads on the Google Play Store. Run race 3D is downloaded by more than 50 Million mobile users & right now has 4.2 start rating.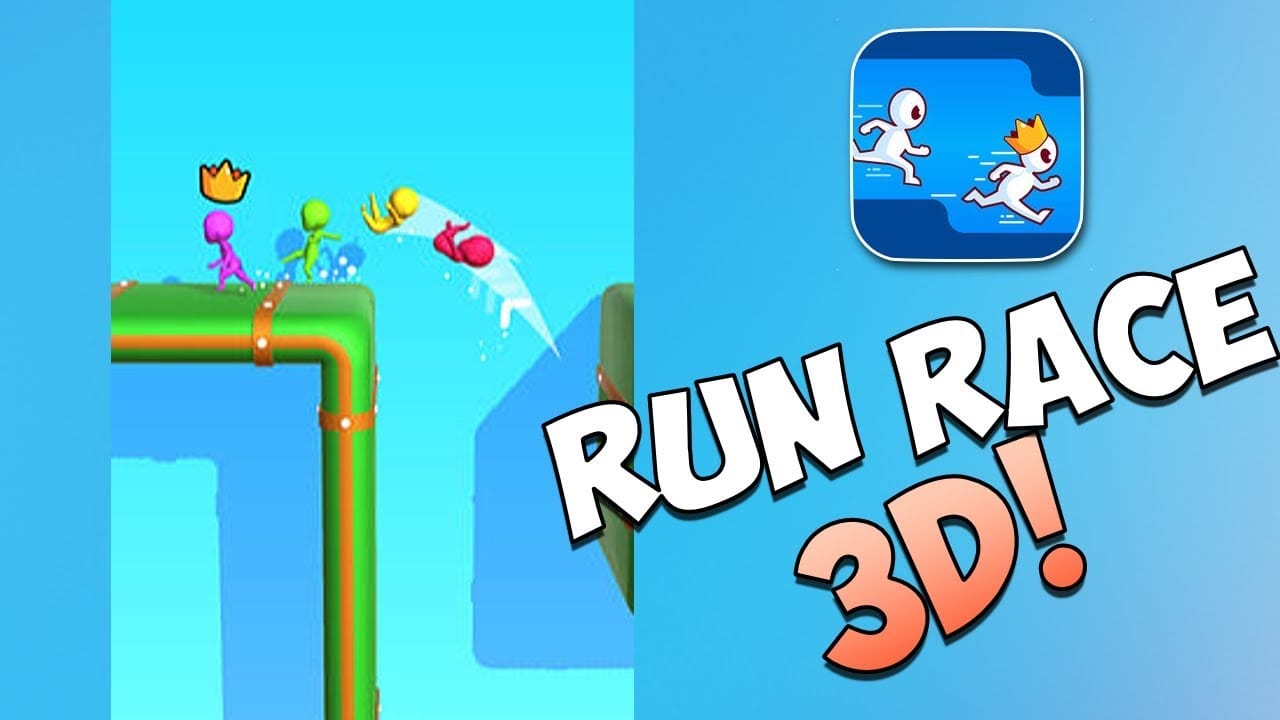 What I Liked About Run Race 3D
After playing this game for some days, I noticed that the gameplay was somewhat similar to Real Parkour game. However, as compared to other running games, it never felt boring. With each new level, I found something new & exciting.
In addition to this, controls of this game are quite smooth. It was easy for me to control the jump, rope climbing, sliding, & higher jump of my player. In addition to this, I found monkey bars quite helpful in the game.
What I Didn't Like About Run Race 3D
Although this game has several resources to customise your character like skins, character, clothing, assistance & many more. However, to get all these customisations, you will need much money. In addition to this, I found the popup ads to be quite annoying.
However, to remove ads, you have to spend 2.49 dollars. If you can't pay that much money, then I have mentioned a trick below in the F.A.Q. Section. You can use it to continue playing this game without spending any money.
How to Download Run Race 3D game on Android
If you want to play Run race 3D on your android smartphone, then all you have to do is follow 3 easy steps:
Click on the 

Download

button & you'll be redirected to the Google Play Store version of this game.
Tap on install to start the downloading process.
Open the game, select a gaming mode, set up your player to start playing the game.
How to Play Run Race 3D on PC
I have large hands, so, as a result, I'm not able to play most games on my mobile. So, I decided to play this game on my PC. If you want to do the same, then follow these easy steps
To play run race 3d on your PC, firstly, click on this download button to start downloading the latest version of Bluestack App player. However, you can use any other Android emulator PC on your Windows PC.
Open the .EXE file to start installing the software.
Now, all you need is an APK file of Run Race 3D. So, click on this 

Download

button & start downloading latest Run Race 3D video game.
Drag the Apk file on the Android Emulator.
Locate the apk file in the Download folder of your device's storage using a file explorer.
Install the Run Race 3D apk file & start racing with your friends.
Frequently Asked Question | RUN RACE 3d
Q- Will this game cost me money?  
A- Although, downloading & playing this game is free, there are some in-app purchases to unlock several premium features in the game. These in-app purchases can cost you much money.
Q- Can I hack this game?
A- As it is an online game, it will be a bit difficult for you to do hack some resources of this game. However, you can try hacking using the latest Lucky Patcher app. Besides, I never recommend you to use any third party to do any modification to the official version of this app.
Note- Use of these hacking apps may lead to a permanent ban. So, stay careful.
Q- How to hide annoying ads from Run Race 3D video game?
A- Well, to hide these ads, I use a simple trick- Turn off the Internet. Yeah! You read it right. I turned off the Mobile Data & Wi-Fi of my device. This way, I played this game in offline mode & don't see all these annoying ads.
Final Words
To sum up, I would say that if you want to refresh your memories of childhood games, then Run Race 3D is a perfect combination of fun skills. Besides, you will get bored while playing this game as it has several levels & maps you to unlock. And all these features add some freshness in the game that I was missing in some games that I played earlier.
Moreover, if you any question or facing any problem related to this, then do let us know via the comment section. I will personally provide all the help you need instantly.