Email automation is the use of triggers and rules to coordinate certain events. Ideally, your website collects data on what your prospects are looking at and what they're doing when they visit your site. This information can be used to send them follow-up emails after they've seen a specific page or taken a particular action. The goal is to get them further engaged in the sales cycle, but not in a spammy way.
These tasks can be automated by a wide range of software, from Google Apps and Salesforce to Autopilot, Hubspot, Infusionsoft, and Zapier. The software analyzes client actions on your website or app, automatically sending them email messages. For example, if a user has not opened an email you have sent them, they will receive a reminder email prompting them to open it. Marketers with experience in basic coding may also be able to use this method to program automated emails without the use of any software at all.
6 Best Email Automation tools
Choosing a tool to help you automate your email campaigns, outreach, and management can be a daunting task. With hundreds of options out there, how do you know which ones are worth your time?
Below are my top picks for the best email automation tools available. Each tool has unique features that set it apart from the rest. I'll walk you through to find the perfect fit for your business. Let's get started with the list:
Hubspot
HubSpot is a leading inbound marketing software that helps companies improve customer acquisition, generate leads, and convert them into customers.
HubSpot's marketing automation tools are designed to help sales and marketing teams work smarter by providing a single platform to manage your website, landing pages, email marketing, social media presence, and more. As a result, HubSpot is one of the most widely used marketing automation tools globally.
Hubspot has several benefits, including:
It's easy to use/integrates with other tools (Zapier, Salesforce)
Marketing automation
Easy-to-use blogging and social media platforms
Customer relationship management (CRM)
Email marketing automation
Lead generation
HubSpot is ideal for companies looking for software that can do it all – from managing social media accounts to tracking sales pipeline data. As one of the most popular marketing automation tools available today, HubSpot makes it easy to keep track of all your leads and contacts across multiple channels. It also integrates with other popular applications like Salesforce to provide a seamless experience for sales reps and marketers.
LeadSquared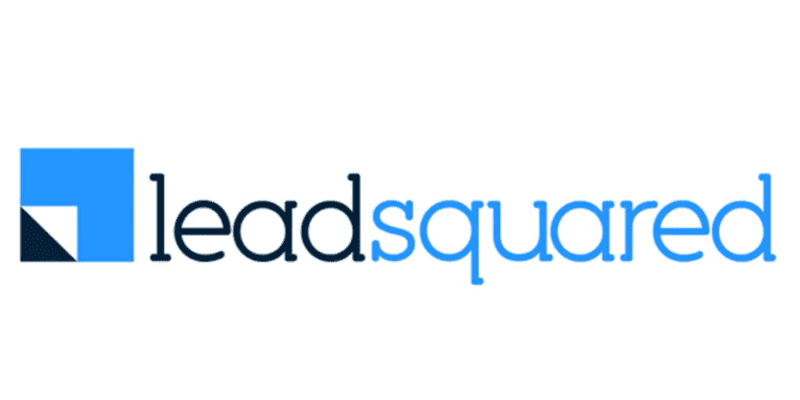 LeadSquared is a flexible and feature-rich marketing automation platform ideal for small businesses to get started with their sales and marketing.
Further, it streamlines your sales process by taking care of many marketing tasks at hand. For example, it offers email marketing automation and automated workflows, which can help you keep in touch with prospects more effectively. LeadSquared also integrates with CRMs such as Salesforce, making it easy to export contact data and follow up where appropriate.
This integration extends to email marketing and automation features, which makes LeadSquared a powerful tool for keeping leads warm. For example, automated lead nurturing campaigns mean prospects aren't forgotten or ignored, and follow-up sequences encourage leads to convert into paying customers. In addition, LeadSquared offers reporting features that give you insight into how your campaign is performing, so you can tweak your strategy as necessary.
LeadSquared offers a tiered pricing model that serves the needs of small businesses, startups, agencies, and enterprise customers. Its features include:
Built-in Marketing Automation
Email Marketing
Reporting & Analytics
Marketing Funnels
Landing Pages & Templates
Lead Generation
Conversion Tracking & Management
OptinMonster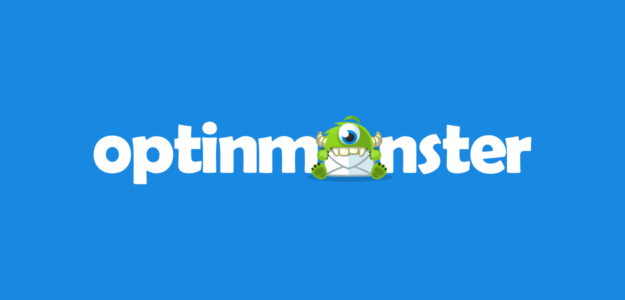 Using OptinMonster, you can create attractive, high converting lead generation forms that are proven to grow your email list.
The best part?
It's super easy to use!
OptinMonster is the only software that allows you to create your lead generation form in just a few minutes… without any coding skills required!
With OptinMonster, you can collect your subscribers' emails with a wide range of options… including popups, floating bars, slide-ins, and more.
You can also drive leads and sales with exit-intent technology.
OptinMonster lets you build a fully automated marketing channel that gets results… all while saving you time (and money)!
ConvertKit

Soon after the official launch in 2013, ConvertKit quickly became a favorite among bloggers and online business owners.
Its setup process is straightforward and would take you just a few minutes to get your first campaign running. You'll especially love the ability to schedule emails in advance so that you never miss an opportunity to engage with your readers. With ConvertKit, you can also schedule your emails on a day-by-day basis, which lets you be ultra-targeted with your campaigns.
ConvertKit also lets you create separate tags for specific subscribers, sort them into smart lists, and then automate emails based on their behavior. It makes it easy to segment your list to provide content that's relevant for every reader. You can even set up "Automation Rules" that are triggered when someone engages with one of the sent emails or checks out a specific page of your website.
Ever since the official launch, Convertkit has been great about listening to customer feedback to keep improving their product – which is something you'll love!
MailerLite
MailerLite is a great email marketing tool for beginners, with a drag & drop editor and personalization features. Still, it also has enough advanced features to please even the savviest in the industry.
Personalization is one of the best ways to increase your open rates. With MailerLite, you can use custom fields to create dynamic email content, segment recipients, send targeted emails based on user behavior, and more.
MailerLite also includes powerful A/B testing capabilities, so you can ensure your emails are performing at their best.
MailerLite makes it easy to create a beautiful signup form with its WYSIWYG editor and responsive designs. You can also take advantage of their integration with OptinMonster, so you can add popup forms to your site and personalize them based on user behavior.
Mailchimp
Mailchimp is a great place to start if you're starting with email marketing. Mailchimp has been around for over 15 years, and its platform is easy to use and user-friendly. In addition, unlike some of the other platforms, Mailchimp doesn't require a developer or any coding knowledge to get started.
The templates are clean and straightforward, and it's easy to change the colors and overall look and feel of your email campaigns. Mailchimp's reporting features are also very robust – they offer many different ways to target your recipients based on their behavior and tracking information on which emails are being opened and clicked.
From your dashboard, you can schedule automatic follow-up emails that will be sent out at a later date after someone has visited your website. This drip campaign feature sets Mailchimp apart from some of the other providers in the space. Their email automation platform allows you to set this up in minutes – literally just a few clicks of the button. Plus, you can set up these automation campaigns based on specific behaviors like someone visiting certain pages or not visiting certain pages on your website.
To get started with MailChimp, you can sign up for one of their free plans and begin building email campaigns.
Concluding Lines
Thank you for reading this far, and we hope that this article helped you find the email automation tools you were looking for. For more, see our list of the best WordPress plugins to block spam comments. Thanks again, and have a good day!