There are tons of online multiplayer games for Android and iOS but Pubg has made a lot of buzz among all. Nowadays PUBG is has become the editors choice on official Play store and people crazy behind the ultimate surviving game. Although playing PUBG on our smartphones is really a great experience some users are complaining a PUBG internet error. Few users are facing this issue but don't worry folks I am here to assist you how to fix PUBG Mobile internet error.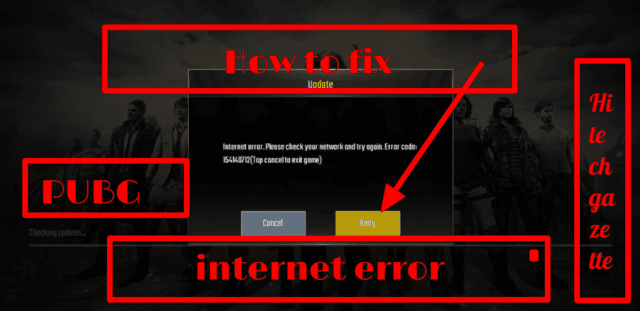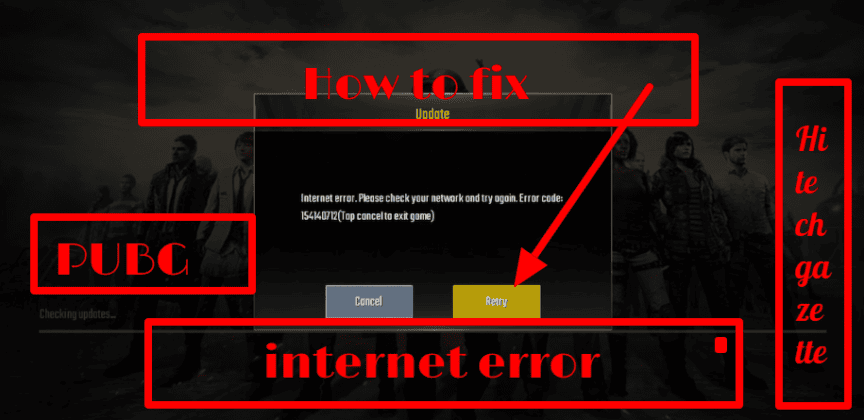 PUBG Mobile internet error
There may be certain causes behind the PUBG Mobile internet error. Due to this error, you are not able to continue playing and all your desires to take a lead may spoil. Nevertheless, if you are facing this hurdle then don't be impatience we are here to resolve this complexity. We not only solve out PUBG mobile internet error but also aware you about the chief cause behind the issue. So, have a look below to explore:
Causes behind PUBG Mobile internet error
As you know PUBG is an online multiplayer game which requires a brawny internet connection. When we want to play PUBG and open it on your device then our smartphone tends to inaugurate a connection with PUBG server. If you know well about the cause then you will solve the problem easily. there are two main causes behind the complexity:
Poor internet connection
Our DNS is unable to establish a reliable connection with PUBG server.
Methods to fix PUBG Mobile internet issue
1. Change DNS settings for Android
If you are an Android user then you have to perform these steps in order to resolve this issue:
Initially navigate the settings of your device and click on "Wi-Fi" option.
After it you have to long press the connected Wi-Fi and then click on "Modify Network" option.
Now its time to scroll down and find the option IP Setting or Advaced>IP Settings according to your Android version. After finding tap on it.
Convert from DHCP to Static.
Finally, enter the 8.8.8.8" and "8.8.4.4" in DNS 1 and DNS 2 respectively.
Then select OK and open PUBG again and check whether the internet error fixed or not.
2. Change DNS settings for iOS
Go to the settings of your iOS device and tap on "Wi-Fi"
Here you will find a tiny Blue symbol tap on it.
Then scroll down under DNS and then choose "Configure DNS".
One more thing that you must ensure you have set "Configure DNS" manually.
In order to Delete the old DNS settings you have to slide from right to left and then click on "Add Server" to attach either "Google DNS" or "Open DNS".
Google DNS
8.8.8.8
8.8.4.4
OpenDNS
208.67.222.123
208.67.220.123
Enter your desired DNS and hit Save, That's it.
2. Move to Wi-Fi from Mobile data
As I have mentioned above that PUBG requires a brawny internet connection to run smoothly on your smartphone. We all know that mobile data is not so strong as Wi-Fi network so you may switch to Wi-Fi for a better experience. If the issue is occurring due to the poor internet connection then the issue will be fixed with this move.
Concluding lines
Finally, you came to know how to fix PUBG Mobile internet error and I hope now you will fix this hurdle easily with above-mentioned steps. Let me know below that you found the post helpful or not. In case any query regarding above-mentioned steps then comments below. We will try to help you on a priority basis.
For more informative updates stay tuned and keep reading. Till then goodbye and happy gaming.