Over the years, I keep on forgetting things.
Things I should never forget in the FIRST PLACE. Like PASSWORDS.
Probably, that's why I tend to use password recovery tools more often then required to find the forgotten passwords.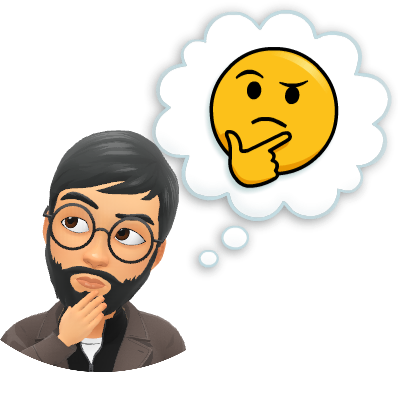 Right now, I don't even know how many passwords I've.
That's where PASSWORD MANAGERS like Lastpass & keypass come to the rescue.
But the question remains – Which one would you prefer?
Lastpass or Keypass?
Well, that's where I come to help. I'll tell you which one you should choose.
But first, let me explain to you what really is Password Manager & Why should you care about it.
Why You Need a Password Manager in 2021?
Every geeky person knows what is a password manager. It's the remaining lot who should know what it is & why you need it in 2021.
Earlier I said I can't remember every password but that's not the only reason for me. It's to keep my online data safe & secure.
By installing a Password Manager, you're making sure to secure yourself from unknown online threats.
It doesn't matter if you're a security expert or not. As long as you want to keep your online information safe, password managers like Keypass & Lastpass are a must.
A good password manager takes the burden of remembering hundreds of complex and unique passwords off your shoulders.
And the password managers go an extra mile to provide an extra layer of security in the form of the following features:
✅Online and Offline access.
✅Two-Factor Authentication.
✅Browser Integration.
✅Automatic Password Capture.
✅Automatic Password Changes.
✅Portable/Mobile Support.
✅Automatic Security Alerts.
✅Security Audits.
✅Import/Export.
✅One-Time-Use/Throwaway Passwords.
✅Password Sharing.
And my upcoming comparison between Keepass & Lastpass will be based on multiple factors including these features, security, Ease of Use & most important of all – Pricing.
Keepass vs Lastpass: App Compatibility
Very few consider this but App Compatibility is one of the important ways to find the best software among the two.
So, in this department, which password management platform wins?
Lastpass or Keypass?
Well, thanks to the limited app compatibility of KeePass, Lasspass has won this round over. It is the widespread compatibility of Lastpass, it's a perfect choice if you're planning to use it on your mobile devices. Further, it's compatible to use on both Android & iOS based smartphones & tablets.
And for those who're concerned about using Lastpass on a desktop or laptop computer, let me tell you, along with popular browsers like Opera, Chrome, Firefox, Microsoft Edge, it works with three mainstream operating systems:
I've said this before; I'll repeat this, these compatibility issues play a major role when it comes to deciding between the two password managers.
Winner: KEYPASS
Keepass vs Lastpass: Ease of Use
When it comes to using the latest technology trends, I consider myself someone who can work around them pretty easily.
But what about the rest who aren't that much of a techy?
Well, that's where Ease of Use comes into play.
So, where do the two apps – Keepass & Lastpass stands? Keepass is based on open-source programs. And an open-source app comes with its own sets of Pros. and Cons.
When it comes to Ease of Use, some may find this a bit complex but a user like me loves it because of the tons of features it provides.
On the other hand, LastPass comes with a rather simple user-interface. Here, it had higher chances of leaving keypass behind but once again bounced back with its flexibility to let you choose a dialog banner style.
Therefore giving you much greater control over the user interface than LastPass. And as Keepass is based on an open-source program it's safer than Lastpass, especially when it comes to protecting sensitive user data.
Up next I'll talk about their security aspects in detail.
Winner: LastPass
Keepass vs Lastpass: Security
Now comes the most important part of the comparison – Security. These password management tools are used to store user-sensitive data.
In terms of protecting your data, KeePass is quite different from many of the password managers available in the market.
Keepass comes in two versions – Version 1 & Version 2.
Version 1 that supports Windows & Wine uses…
Security-enhanced edit controls
Process memory protection
Password quality estimation
… to make sure you've got a strong master password.
And Version 2 supports Windows & Mono, uses the same functions including the master key on a secure desktop.
Now, as compared to Keypass, LastPass protects your data by using certain types of encryption.
It uses quite common 256-AES encryption. Instead of transmitting the password between your machine & the company server, the encryption stores the master password on your local device.
Hence, decreasing the chances of a hacker intercepting the data by a way mile. Along with the encryption level, LastPass adds an extra layer of protection with the help of one-way salted hashing.
Once again preventing hackers from decrypting your information
It has become quite difficult for me to decide the winner in the security aspects as both Lastpass & Keypass have done a phenomenal job. But I would give Keypass an edge as it's based on an open-source program.
Winner: KEYPASS
Keypass vs Lastpass: Pricing
The last but most important parameter to pick the winner between Keypass & Lastpass is Pricing.
First, let's talk about Keypass. To be honest, there's not much to talk about as it's a free Password Manager.
But still, if you want to thank the development team, then you can donate to them directly via its official website.
Now comes Lastpass. What do you think Lastpass has to offer here?
Even though Lastpass comes with a subscription plan, The features it offers do justify the pricing. Features like multi-device sync on its free plan and mobile apps make it a preferable choice but even the free keypass provides the same features.
The only difference is here you can do all this through third-party add-ons and unofficial ports.
If you're looking for a feature-rich password manager and can afford to pay, go with Lastpass or else go with Keypass.
Winner: KEYPASS
Keypass vs LastPass: Pros. & Cons.
Keypass
Pros.
✅An extremely powerful encryption algorithm
✅Autofill passwords securely
✅Can be used as a portable application
✅Clear, concise user interface
✅Cross-platform desktop and mobile
✅Does not depend on the cloud
✅Extensive plugin and extension support
✅Free and open source
✅Multifactor authentication
✅Offers multiple sync options
✅Powerful built-in password generator
✅Recommended by a number of European governments and the EU
✅Regular updates
✅Reliable
✅Various iOS clients available e.g. KeePass Touch, MiniKeePass.
Cons:
❌iOS support for syncing
❌No good cross-platform syncing ability
❌Not particularly modern UI
❌No true multi-user and logging
❌Officially supported only on Windows, Mono, or Wine
Lastpass
Pros.
✅Automatic cloud backup and cross-device sync
✅All encryption and decryption is done locally
✅Allows sharing passwords with one person or a group of people
✅Automatic security monitoring
✅Credit monitoring in USFingerprint verifications native integration via app for Android
✅Great free features
✅Military-grade encryption
✅Multifactor authentication
✅Offers multiple export options
✅Password security checkup
✅Works with portable versions of Chrome and Firefox
Cons.
❌Doesn't always log out when idle
❌Forgets to ask "add new site?" on some websites
❌Has been hacked before
❌No longer free
❌Mobile apps are not intuitive Domain & path matching is overly complex mobile apps are not intuitiveForced cloud backup
❌Rates are ridiculous for one user
❌Recently doubled annual subscription rates
❌Somewhat poor customer service
❌When generating passwords, LastPass tends to put the wrong info information.
Final Thoughts
The keypass vs LastPass fight is over as I've come to the final conclusion. So, which one's the real winner here?
Well, based on the 4 criteria's Keypass has come out victorious with a score of 3-1 over Lastpass.
That's all for now.
What do you think of the comparison between Keypass & LastPass? When the final decision is in your hands, which one would you pick? Do let me know about your choice in the comments section given below.