If you live outside of the United States and want to watch your local broadcast channels online, there's a good chance that you've heard about Locast.
So, in this article, I'll tell you what Locast is and how it works and explain other Locast Alternatives to stream your local channels for free or at a low cost.
Locast Overview
Locast provides a free, easy-to-use streaming service that allows you to watch local over-the-air broadcast channels in your area. The network uses an ad-supported model so viewers can enjoy their favorite shows for free. It's like the Netflix of local television!
How does Locast work?
Local streams live TV channels to your computer or mobile device through the Internet (it's unavailable on Roku or Apple TV). No app download is required; you go to locast.com and start watching.
You'll need an antenna to watch on your TV rather than a laptop/tablet/smartphone screen and a high-speed Internet service that supports streaming video content (at least 5 Mbps download speed). If you have all those things, it's time for some binge-watching!
10 Locast Alternatives
1. Hulu Live TV
Hulu Live TV costs $39.99 per month, but it has 50 hours of cloud DVR storage to record your favorite programs and watch them later. To learn more about Hulu Live TV and how it works, check out our Hulu Live review here
2. Sling TV
Sling TV is another streaming service that offers the same local broadcast channels as Locast.
With a Sling subscription (or any other package if you prefer), you'll get access to ABC and NBC in select markets across the United States.
In some areas where no local affiliates for either network (like Jackson Hole), Sling will still include their national feeds so that users can watch shows like Jeopardy!
3. YouTube TV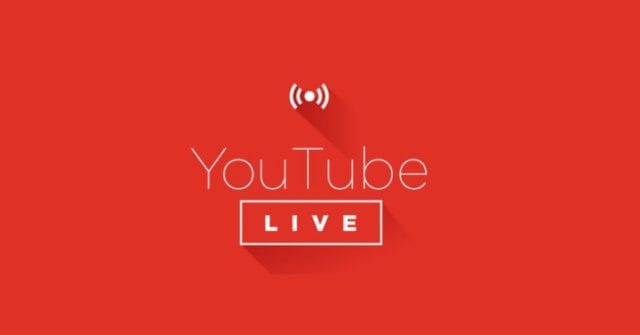 YouTube TV is a paid streaming service that offers over 50 live TV channels, including ABC, CBS, and NBC, in most markets. It's available in over 100 different markets across the U.S., so it should be an option for you no matter where you live.
You can use YouTube TV on your phone or tablet via the official app and streaming devices like Apple TV, Roku, Chromecast, and Amazon Fire TV devices—no cable box required!
In addition to offering many local channels at no extra cost (like a cable or satellite subscription), YouTube TV has a cloud DVR with unlimited storage space; record as much content as you want without worrying about filling up your hard drive with recordings!
YouTube also offers original content when it comes out on its app called YouTube Premium (which is included with all accounts).
4. PS Vue
PS Vue is a streaming service that offers a similar experience to Sling TV. This includes live TV and on-demand content, but with more channels and a slightly higher price tag than Sling.
PS Vue also has the option to stream your local broadcasts in some areas if you're willing to spend an extra $10 per month.
Content available:
The main difference between PS Vue and other services like Sling TV or DirecTV Now is that this service has more channels available on its basic plan than others, including FOX News, CNN, Cartoon Network, and Disney Channel.
If you want even more options beyond these standard ones (which are still great), you'll have access to stations like TBS and TNT for just $5 more per month.
Device compatibility:
Since it's offered through PlayStation consoles like Playstation 4 Pro Console or PlayStation 4 Slim (and not Roku or Apple TV), there aren't as many compatible devices as some of the other services mentioned here today
5. FuboTV
FuboTV is a streaming service that offers live and on-demand programming from popular cable channels. FuboTV has more than 70 channels and includes a cloud DVR, which allows you to record what you're watching so you can watch it later.
If you want to save your recordings on an external hard drive or another device, Fubo also offers two packages with 500 GB of storage space.
The basic package costs $45 per month with no contract required. The following package has 80+ channels, including Showtime, for only $50 per month but requires a week-long free trial before it begins billing automatically every month.
However, if Fubo is not right for you after the first week (and there's no definitive way of knowing whether or not this will be), they'll refund the entire subscription cost within 30 days after signing up.*
6. Philo
Philo is an excellent option for those who want to save money. It offers 40 channels for $16 per month, including AMC, Discovery, HGTV, TLC, and Comedy Central. You can add HBO for an additional $4 per month.
The service's interface is easy to use and includes a unique feature that allows you to browse by genre or theme (foodies will love this).
A handy guide lets you see what's on each channel at any given time—a big help when deciding which show or movie to watch (although less helpful if the programming isn't what you expected it to be).
7. HDHomeRun
HDHomeRun is a network-attached digital tuner that allows you to watch live TV on multiple devices. You can watch live TV on your mobile device, PC, Mac, or Apple TV.
To use HDHomeRun, you'll need the following:
A compatible HDHomeRun unit (HDHR3-4DC2). The 4DC2 model supports up to four simultaneous streams at once. This can be split between two apps (such as an app for each of your phones) or four individual devices—you'll need one subscription per person in either case.

To use this service with more than one user at a time, however, each individual will have their subscription fee added onto their monthly bill; this means that even though it costs less per month than Locast does overall ($7 vs. $10), if you have three other family members who want access then the cost can quickly ramp up over time!

An antenna can receive over-the-air signals (e.g., most TVs are equipped with built-in antennas). If yours doesn't have one included already, there are plenty available online ranging from $20 to $100, depending on how many channels they're tuned into at once!
8. AiryTV
AiryTV is a free app for Android and iOS that allows you to watch local broadcast channels on your phone. It streams in high quality and supports both 3G/4G and Wi-Fi networks.
AiryTV has over 40,000 TV shows and movies worldwide, including some of the most popular international shows like Game of Thrones, The Flash, Supernatural, Arrow, Westworld, etc.
You can get 7 day free trial period with AiryTV before purchasing a lifetime license for $50 (it'll save you money because it costs $70 otherwise).
9. NewsOn
NewsOn is a free app that allows you to watch the local news.
You can view local news from your local channel if you cannot watch any of the channels mentioned above.
NewsOn has a lot of channels to choose from, including ABC and NBC affiliates in most major cities across the United States. There's even a channel for international news and sports!
NewsOn is available on Apple TV, Roku, Amazon Fire TV, and Android devices.
10. LocalBTV
If you're looking for a way to watch your local broadcast channels without paying a dime, LocalBTV is your service. The app is available on Roku, Apple TV, and Chromecast and features a limited number of channels but provides access to some major networks like ABC, NBC, and FOX.
Unfortunately, there aren't any options for recording shows on this platform. It's also worth noting that only two non-English speaking channels are offered with no subtitles or closed captioning for those who speak other languages (such as Spanish).
Conclusion
That's it for my list of the best Locast Alternatives. I hope you've found it helpful to explore some of the options available for watching local broadcast TV online.
Meanwhile, check out my previous article on streaming Live Sports Online Without Cable if there are other sports channels besides your local network that you want access to!