Yesterday, Huge fan base of Nintendo stirred up with excitement after pic of Mario Sunshine shared in a tweet. You can say it a drawback of being a huge company that even a simple msg can be spared enthusiasm for getting something new. This time it is not sure that Mario Sunshine remastered will be coming or not.
As no official statement has been made by Nintendo. The pic tweeted can be an old pic to share happiness as currently, it is the time of summer. If you are thinking how the world Mario sunshine came actually the two terms are coined in a tweet not together but fans pick it out. The term is waving at the internet after the tweet made by Nintendo America.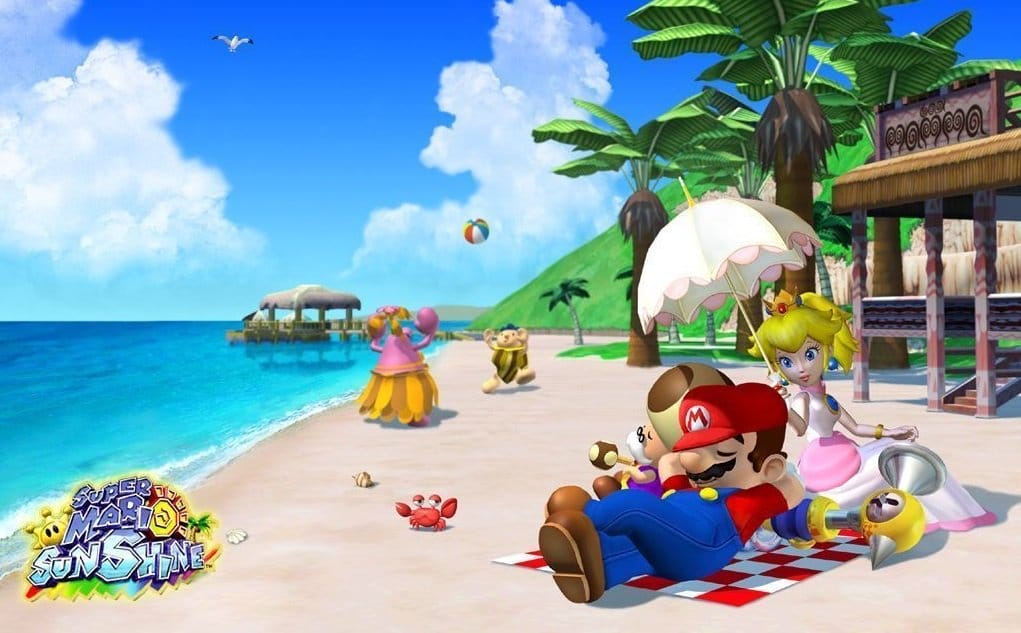 Will Mario Sunshine Remastered is Coming?
If believe the speculations made by Nintendo fans than most probably game is ready and will be released shortly. Still, it is not clear as no official statement or announcement has been made by anyone from the game developer Nintendo. The made by Nintendo America will a glimpse of Mario in order to generate curiosity before the release. You must also check how to Play Mario Tennis Aces for free. 
Even Mario needs a little #Summer vacation! No matter where your summer odyssey took you, we hope it was filled with sunshine! pic.twitter.com/rq5DK4XCr9

— Nintendo of America (@NintendoAmerica) August 22, 2019
To add more fuel into fire many fans shared pics of Nintendo Gamescom coverage. Saying that random fruits are placed on the center table of gamers signifying that Mario Sunshine is going to release soon. 
The tweet gets viral and may be done out of his way as it is still not clear that it is a glimpse or just a season greeting. As these greetings are shared by almost all gaming companies and eager fans mistakenly created a perception of getting Mario sunshine.  
Final words
That all for today, I hope you like the information shared here and will refer it with your friends and family members including younger and older ones. Being a Mario fan I am really excited and wanted to get game remastered as soon as possible. Are you waiting for Mario sunshine to mention it in the comment box below. Also mention the topic you want us to cover in future our team will try their best to provide information on that in upcoming blogs.