It was last year when Sony released PlayStation 5?
I was excited.
Not because I wanted to buy PlayStation 5 but PlayStation 4.
Why?
Why PlayStation 4?
Am I Drunk? Talking Rubbish.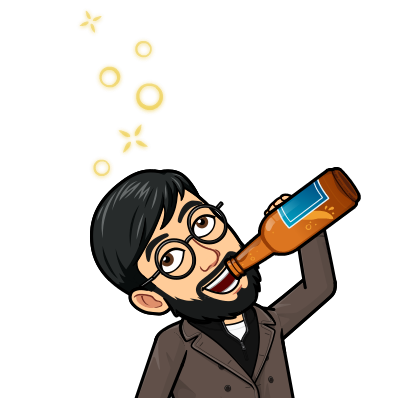 No, not at all.
All thanks to the release of PlayStation 5, the rates of PlayStation 4 have slashed by a high margin.
This was expected of Sony.
Once you have purchased PS4 at a reduced price, there's a lot of things you can do with it.
You can play your favorite PS4 games, stream movies, and vice versa.
In this process, things can go SOUTH.
What would you do if your PS4 crashes or becomes stuck?
Are you signed up for it? If you're then the only option you're left with is PS4 safe mode.
What is PS4 safe mode?
Put on some a simple question.
Why would you want to boot your PS4 in safe mode?
Isn't it obvious?
Troubleshoot your gaming console for certain problems.
Before you do that I would recommend you to check all the USB ports are working fine or not.
I'm saying this because you have you will have to connect your controller through a USB port.
Otherwise, you wouldn't be able to upgrade the PS4 in safe mode.
Before you head over to Start PS4 in safe mode. Let me tell you a few reasons when you should boot into the PS4 safe mode.
When to use the PS4 SAFE MODE?
There is not one or two, but multiple situations where you can put your PS4 into safe mode. issues such as display freezing, lagging, black screens, and vice versa.
This is the last resort for you before you take your gaming console to the Sony customer care for official repair.
DISPLAY ISSUES
First, let me confirm the type of display issue you're getting.
Are you seeing a black or black screen when trying to boot up a PS4?
If you are then PS4 safe mode can in many ways.
The first thing you need to do is reboot your PS4, to the safe mode (if you haven't already).
Then try changing the resolution option.
I would recommend you to ton it down to 480p.
Then at the same resolution, you need to try a few different options.
If your PS4 is connected to a 4K TV without the HDCP 2.2 support, enable the HDCP mode to the earlier version and see if the display issue is solved for you or not.
GAMEPLAY ISSUES
No one likes to get interrupted in between a game or when watching a movie.
But what would you do if your PlayStation 4 is generating excessive lag?
If it was my PC, I would have used multiple guides to optimize it for gaming.
But this time it isn't my PC. It's my PlayStation 4 gaming console.
It's freezing and crashing only to make your life a living hell.
That's why you need to boot into the PS4 safe mode.
First, use your PC to troubleshoot your internet connection and see if the lag is happening because of connectivity issues.
If the internet connection is working fine, check, are there any official updates from Sony?
If that is not the case try rebuilding its database again.
Recreating the PS4 database may clear up most of your game crashing issues.
How to start a PS4 in

SAFE MODE

?
I'll start by turning the PS4 off completely. Then press the power button. Before your PC boots up, it'll blink a few times.

Press and hold the power button together to hear a beep sound twice. Once you hear both, release the power button.

That's it. Your PS4 would boot into the Safe Mode. Plug your controller & use it to troubleshoot your PS4 settings.

P.S. I Am CD before I will see this again before you boot into the safe mode. Make sure all the USB ports are working fine. That is because once you boot your PS4 into safe mode, you need to reconnect your controller. In case your reports aren't working then first you need to Take them. Over to the customer service for physical repair Control.
How to get out of the PS4 Safe Mode?
What if you aren't able to get out of the PS4 safe mode?
What if you are stuck in an unconditional loop?
You're booting to the same safe mode again and again.
At the moment it is all a possibility. But what if this becomes your reality?
What would you do?
Well for starters, you would think that there's no way coming out of this mess.
And you won't even mind spending your pockets to fix the issue.
But there are some workarounds that you can do yourself to get out of the safe mode and break the unconditional Loop. These are the three methods.
METHOD 1:
Turn on your PS4.
Connect a controller using a USB port. In my case, I used the Call of Duty Controller.
Initialize PS4 & follow the displayed directions carefully.
METHOD 2: 
Unplug your PS4 & any other cables attached to it.
Wait for 15-20 minutes.
Restart your PS4 to restart it in safe mode.
METHOD 3: 
Turn on your PS4 and connect a controller using the USB Port.
Select Rebuild Database. Once the rebuilding is complete, restart the console to get out of the SAFE MODE.
Final Words
Booting your PS4 to the SAFE MODE is a great way to troubleshoot your gaming console on your own.
Despite the easy-to-operate user interface, I would recommend you to handle this troubleshoot process Ignoring these warnings may lead to loss of saved data on your console.
And one more thing. Before you make any changes or restore the default settings of PS4, Back up existing data somewhere safe.
Once the backup is complete, troubleshoot your PS4 to see what's causing the issue. That's all for now. If you've got any questions then do let me know about them in the comments section given below.