Rainbow Six Siege Operators complex gunman game. In my opinion, It is the most precisely designed multiplayer game as compared to games available to date. Some eye-grabbing details are added by the presence of not just destructible environment, map designs but also from the presence of stats, unique gadgets and load-outs offered by each of its playable operators. Are you aware of Best operators of Rainbow Six Siege Operators to Kickstart? 
Don't worry If you have no idea? I have gathered information by playing with elite troopers. Today, I will provide you brief information about the game in a compiled form. It is necessary to help you understand better. To know all read till the end. You can also check my list of 7 zombie games.
Rainbow Six Siege Operators
Here are the best Operators for Rainbow Six Siege Operators are as follows:
Hibana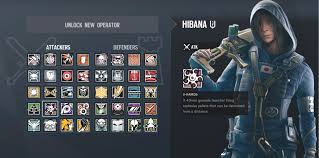 Hibana is the energetic lady born and brought up in Japan. She holds an expertise in gaining entry at high-security areas which makes her a perfect breacher. The gadget 40mm Caliber launcher named as X Kairos is able to shoot six explosive mini-missiles. 
Besides this powerful weapon, she holds a triple-speed operator that makes her able to analyze the map quickly. This provides her adequate time for planning an attack on multiple entry points by using assault rifle Type 89F. It is the best assault rifle available in the game but it has a drawback of having the too small magazine. Still, its accuracy and frequent attacking force make it best.
Thatcher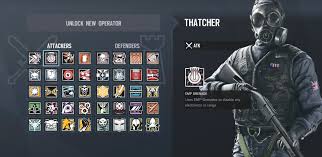 Barring entry of an attack team can be a big problem for any attacking team. Thatcher has the best defensive setup along with muting signals of attacking forces. Their EMP grenades can provide a great counter over automated bombarding. 
This quality proves that Thatcher is the most Rainbow Six Siege Operator for an attack. Thatcher is best for frontline with his squad and allowing Hibana, Twitch, Fuze to break and burst. He is the best possible to wipe out the equipped enemies as possible and creates a pathway for success.      
Ash
Ash is one of the main options for every player who holds som experience and skills. What things make her a major option? Well… the answer is simple, being deadly, versatile and popular are some of the things are enough to create a difference.
She mainly performs the act of racking up the kills by handing over the best assault rifle in the game. It helps in heavy combats by making impressive damage to enemy boot camps. Her military training makes it impossible to keep an eye on her in order to shoot.  
Buck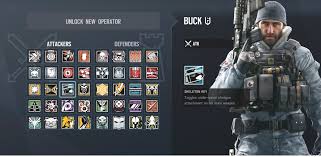 As attacking strategies are becoming complex which makes a perfect space for Buck. HE is open to making a way by damaging floors and ceilings by using grazing underslung shotgun. Even the skeleton key provides sufficient ammunition that can easily blow up any floor or roof.
Actually, Buck can be used for its primary weapons that are a C8-SFW assault rifle, punchy CAMRS DMR. This can easily convertible into long-range rifle to close encounter giving you the versatility or you can consider as flexibility. Just press a key and mark up the presence of Buck as a defender. 
Thermite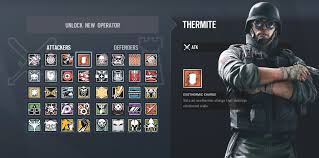 Thermite is popular for a massive destruction of walls that too in few seconds. In my opinion, you must pick Hibana and Thermite in a team as this is going to be too much effective as no wall will be available for you enemy that can be used as sheild or hideout. 
In attack, it is quite important to get down a key wall to become successful as an option a wrong one can be lead towards a failure of the mission. You must take Thermite 556ⅺ assault rifle over shotgun due to its stability high range damage and dump up the target from medium to high range. To enter try to use a broken wall as you can simply use the surprise effect also safeguard against aggressive defenders.  
Alternate Picks 
You can see a wide variety of different suggestions from a number of sites. All of them will suggest different number of team operators. I would like to tell you that no matter which suggestion you follow there is no set of selection available that fits in all types of situations.  You must hold different operators so that you can switch between them as per the situation.
Maverick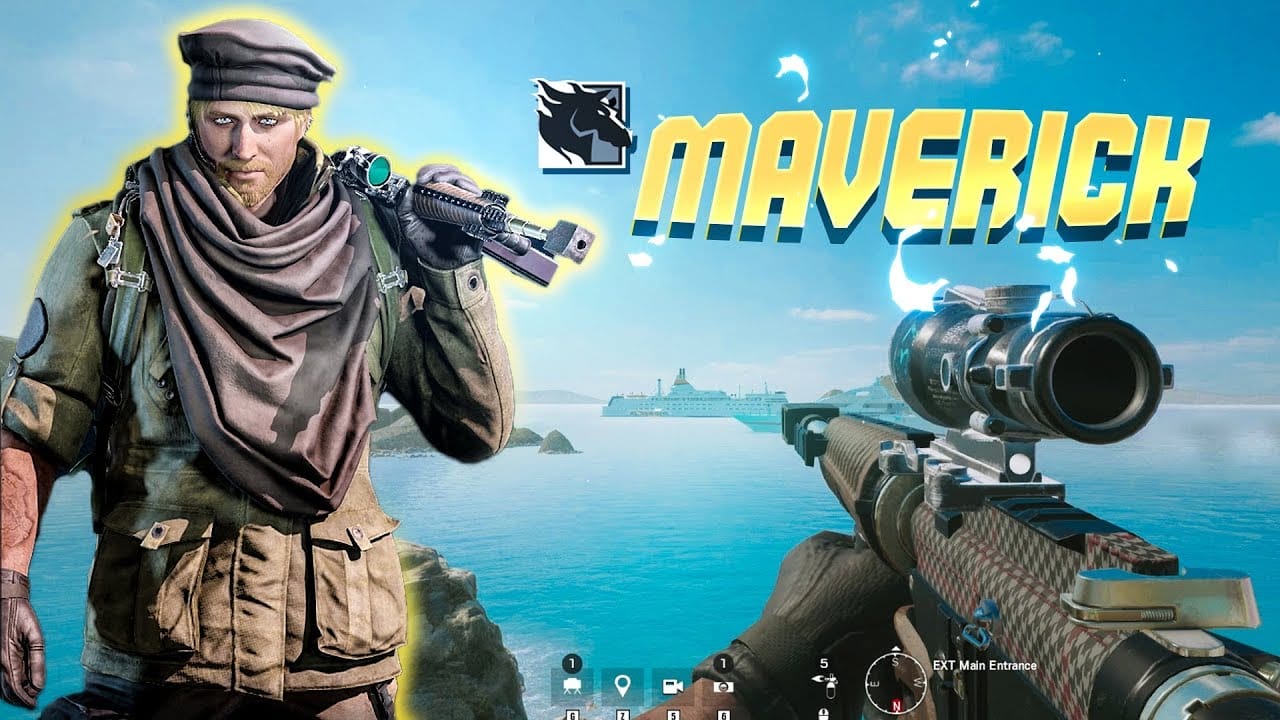 Maverick is the perfect option in absence of Thatcher his blowtorch is able to create holes in any type of walls that is too quiet. These holes can be used to crawl simply without visible to the eyes of your enemy. 
Apart from this, Rainbow Six Siege features a strategy known as "maverick tricking". This strategy can be used to open up the entire reinforced panel so as long as you have Zofia and sled backing you up, you can simply use this. As it makes him versatile and suitable to use in any kind of situations. 
Twitch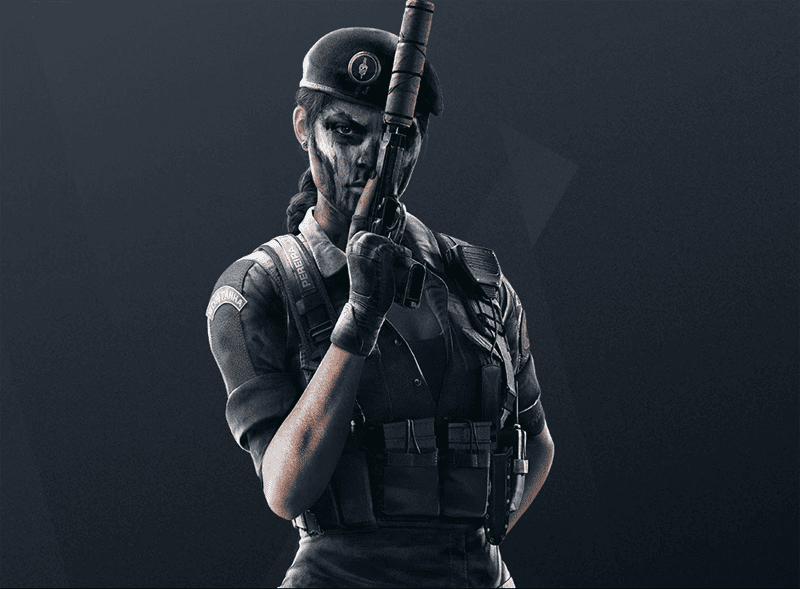 You can pick him for best weapon in the game that is an F2 assault rifle. Yup this weapon is fast, easy to control, make big damage also it has a scope of  ACOG. Apart from this Twitch shock drone can be used to take out Mira's Black Mirrors and other gadgets like Bandit's batteries, ADS and Mute Jammers. 
Montagne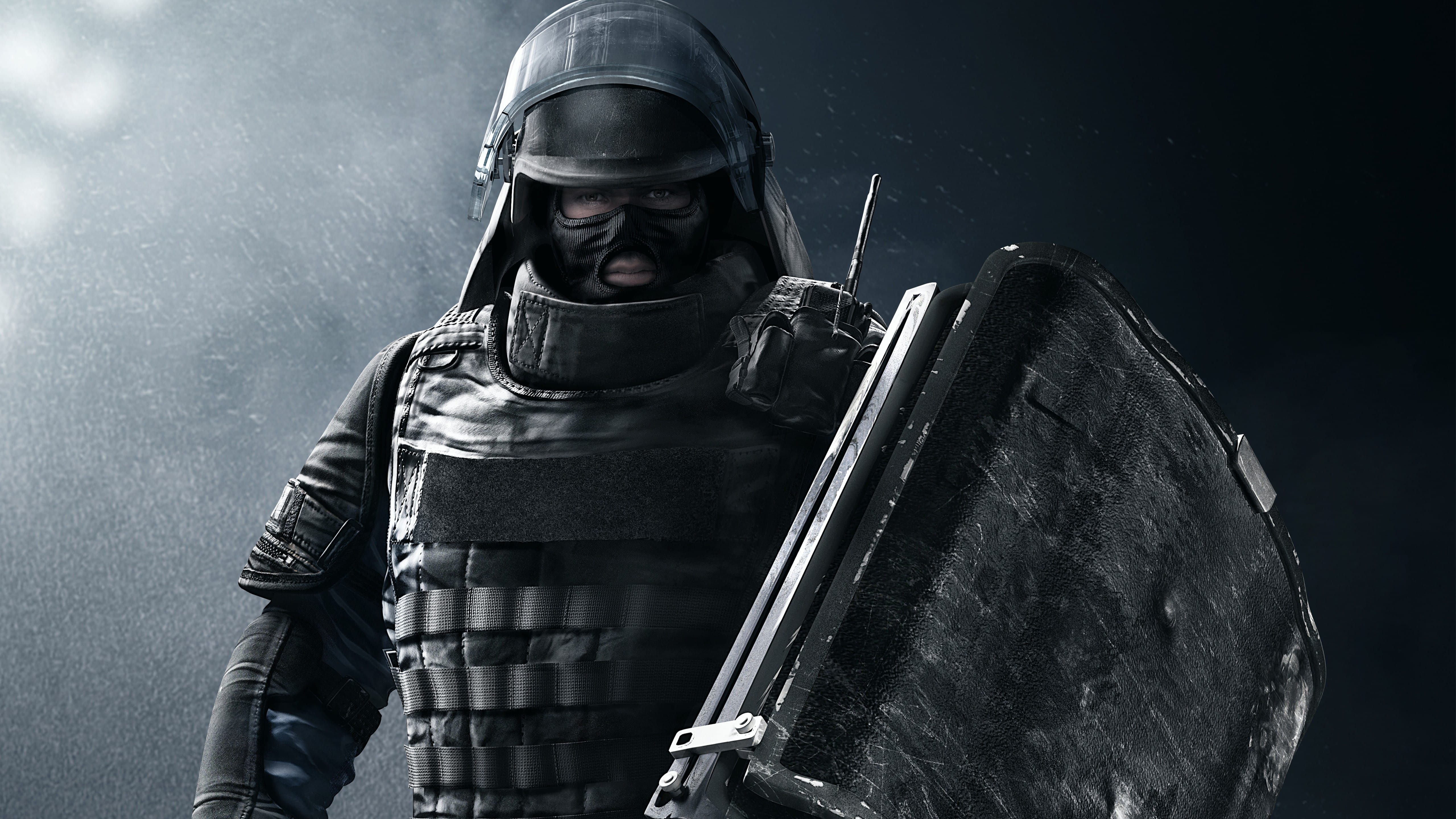 He is the son of an army officer who is also a school teacher. He joined the National Gendarmerie as a police officer and devoted his entire life for defense work. He is not good for bomb sites but efficient enough to tackle combats by using his shield.
Also, you must have great patience level as you must not lower your shield and wait for the right moment to kill. It is kind of fragile character that can be blown out easily without the safeguard of a shield. 
Capitao
This character is never established as an essential character but useful intense situations. His Versatile kit makes him enable to picking up an attack in every situation. The crossbow is able to fire two AoE fire bolts which are enough to knock your enemy on their knees. Even his smoke bombs are powerful enough in installing a diffuser or blasting it. 
Final Word's
That's all for today, I hope you find the information shared here helpful and will refer it to your friends and family members. The character list I have shared here contains all information about best uses of character in Rainbow Six Siege and several other aspects. After reading up the list which character you like the most mention it in the comment box below.