In the last 30 years, there are sufficient video games to play. But 80's gamer's has opportunity zed killing video in their gaming adventures. If you remember all the way back to The Evil Dead on the Commodore 64. Now in 2019, Zombies are more popular than ever the credit goes to games, movies and tv series that have released in over a few decades.
I think many of you have experienced a fair share of these type of zombie games, that means you guys understand this category. Actually, it is one of my favourite categories of video game and I don't find any reason for the drop. So, If you also like killing zeds, walkers, Zs, the undead, biters, dead ones, creepers and roamer's that means you are looking for best zombie games to play, here you will get the list of best zombie games of all time: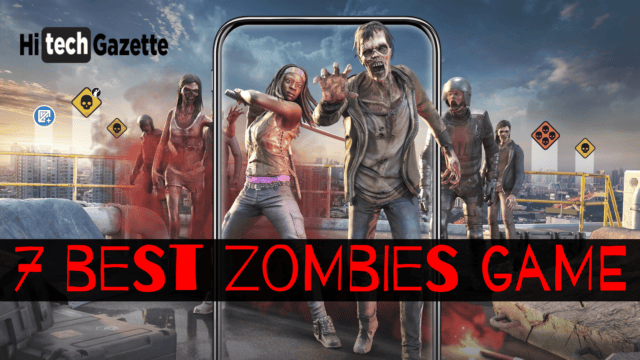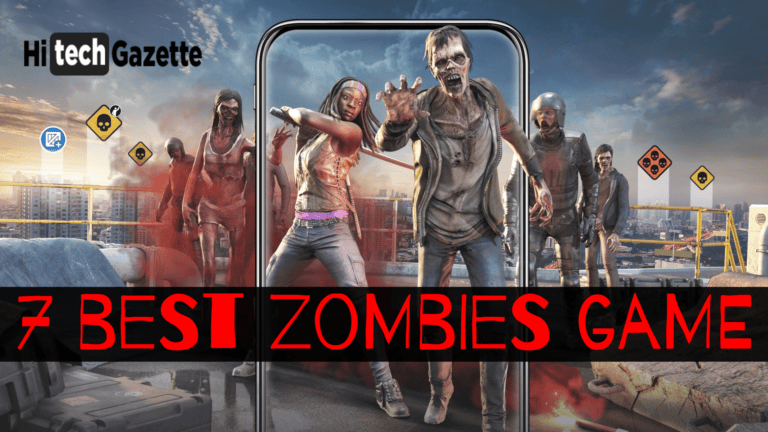 Zombies Ate My Neighbours
Zombies ate my neighbours is a popular, colourful, bizarre game that comes in Super Nintendo Entertainment System. I found this extremely funny game depend on bizarre animation that is sufficient to the laugh. The adorable cartoon enemies add on the fun and in the battlespace, you have to face bugs, cheerleaders, leap on the trampoline, fight with a giant baby.
The game is very well designed shooting game that manages to get environment destructive use from anything available in the game. The main work to do in each level is to rescue civilians than shooting down enemies. It requires a lot than regular arcade style game, it's an innovation that includes new designs that take the challenge to the next level.
Urban Dead
This is a unique text-based game gives a feel of animal crossing for the undead, online, persistent and completely social. No graphics, Non-Player characters only a number of real-world players surviving as scavengers or killing down newborn allies as zombies. You only have few points to issue commands every day, After using them you have to wait to move again.
The tension that sparks in that time becomes unbearable as you always keep on assuming about awful things happen when you sleep. It is a decade old game but the game features are still unique. Everything mostly dead bodies you encounter become living and with dead acts gives cunning stimulation to you. Thirteen after its release game still a masterpiece for its experiment for the new design.
Call of Duty: World at War
World War 2, zombies, multiplayer shooting altogether. Nazi's have been associated with dark mystery in reality as well as fiction. A very brave decision taken by famous American video game company to combine all things together. This has changed the future of multiplayer shooting games and with the addition of best zombie games, it has added a fun factor. One of the most recommended game as it is a complete package that holds everything army base, dark mysterious things, zombies and much more.
Red Dead Redemption
One of the most loved game as it features a western drama with all known characters. The game is filled with nightmares including all zombie blasting bliss like eating the flesh of a living. One of the best game with a healthy dose of supernatural armageddon to kickstart the game. As John Marston is born to slay the living dead or ride horses in the night of apocalypse. This game is responsible for setting gold level in single player DLC still an extraordinary example.
Left 4 Dead
This is a game known for introducing its own cooperative take on fighting with the forces of zombies. The game features 4 kinds of teams all with full of zombies ruled by an invisible superpower. An innovative Artificial Intelligence a neatly designed protocol that influences the game as it unfolds. The AI director of the game creates a sense of danger, the need for action keeps the things exciting. The challenges of the game are fun not frustrating as they never become impossible.
The Last of Us
Yes, the game with big fungus people displayed as zombies. The game features throwing bottles and bricks at people all scenario becomes scary, heartbreaking, making you angry & irritative. The game is best for its drama which creates a benchmark for other games in the gaming market.
Resident Evil 2
The game becomes a great achievement in displaying surviving of horror spreading out in a large area of uneven incidents. Resident Evil 2 allow you to witness a terrifying night by the eyes of two victims, occasionally crossing over paths.
The city has torn apart by unleased bioweapon game gives a tremendous atmosphere filled with scary structures. Fight, shoot, jump and much more game provides a huge variety that is enough to make you entertain. As the game is a bit old, packed with slow, old school zombies and weakest can be a threat in different circumstances.    
Conclusion
Get ready to explore the best zombie games as the list above holds some of the greatest games. I hope you liked the article if you find it helpful to refer it with your friends and family members.