Its time to memorize your childhood moments and surely I can say that everyone has build blocks during your amusing hours. Lego is the leading manufacturer of toys and every child exposed itself with Lego toys. Now, the legend toymaker is expanding their business and dealing in video games.
There is a vast variation in the Lego's video games and it is pretty complex to choose the best one out of them. We are here to clear all of your confusion to choose the best games for you and I will suggest you the Top 10 Lego Games to download in 2018.
Best .io Games For Children Under 10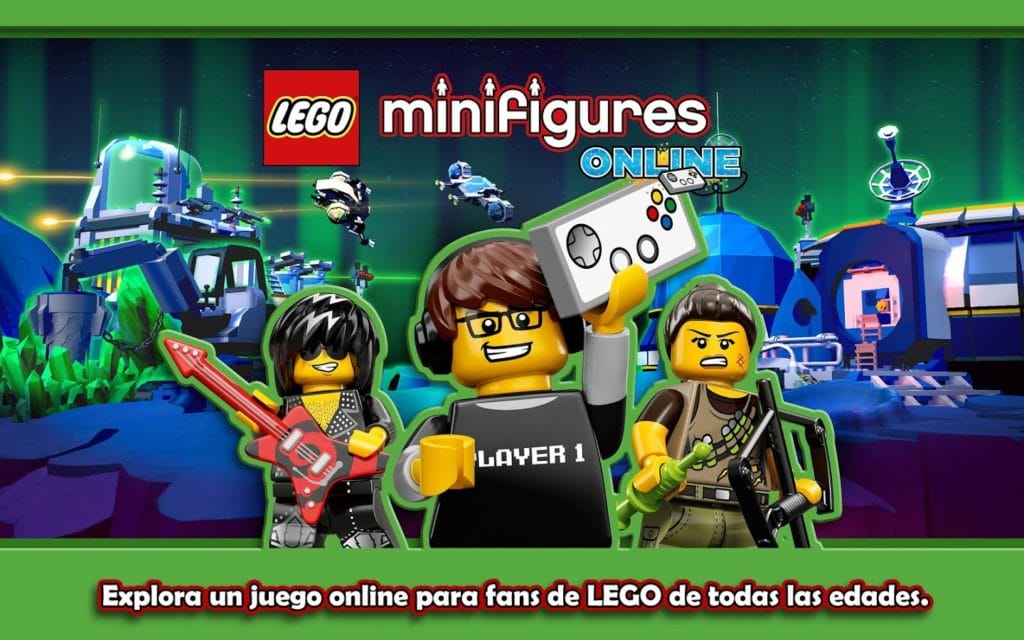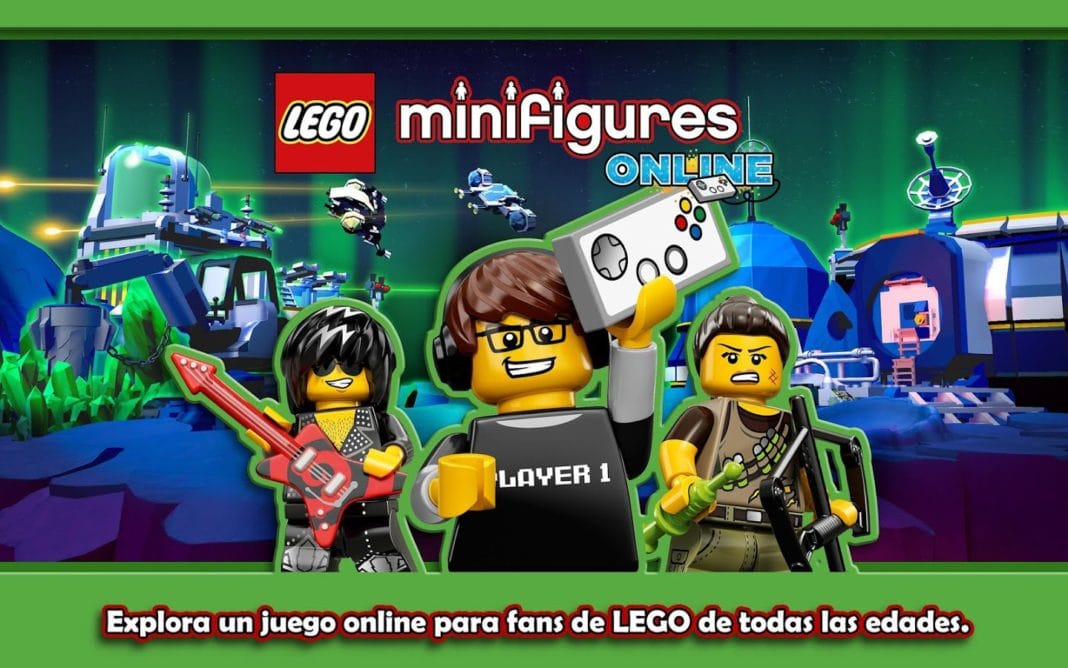 Download best lego games for Android
1.Lego City Undercover – Nintendo Switch
It is time to expand your detective skills and in Lego City Undercover you will get the chance to play the role of Chase McCain, a police officer to track the activities of criminals. There are 20 different states in the open world of Lego city and you possess vehicles to track down the culprits. Here is a split screen option which allows you to get the help your friend. Be the hero and enjoy this open world game.
Pros
20 districts to navigate and inspect
Split screen for playing with your buddy
Accessible on Wii U, PS4, Nintendo Switch, and Xbox
Cons
Nintendo Switch variant can hang the game and you have to restart
You have to read a huge amount of dialogues.
Best Free CrossWord Puzzle Games For Kids
2. Lego Batman 3
The only name is enough to describe the specialties of this legend game. Be the part of the epic game and help to stop the evil acts of Branaic. More than dozens of new challenges are here to complete and variety of Batmans, Wonder women, Aquaman and much more. Another specification of Lego Batman 3 is its 2 player mode which enables you to work in a team. If you play with your child he/she will love the characters and also grab the life skills with this game.
Pros
More than 150 characters
Iconic DC scenes
Amazing action scenes in lego style
Assiceable on Wii U, PS3, PS4, PSVista, Xbox360 and PC
Cons
The scarcity of open world stuff.
Characters can be fixed in corners.
3. Lego Worlds
Probably you know about Minecraft, a blocky puzzle game and every child love this game. Lego world is like Minecraft and the open world game building game which allows you to create anything with the available bricks. It is the right time to enhance the creativity of your child with Lego world. You will acquire a blank canvas and an expansive toolbox to create what you want. Lego World amplify your brain muscles and also increase your creativity.
Pros
Split screen option enables you to play with your friend.
Accessible on Nintendo Switch, XBox, PS4, and PC.
Easy control for younger ones.
Develop the creativity and also stretch the brain muscles.
Cons
There are bugs in gameplay which may frustrate you.
Repetition can bore you.
4. Lego Indiana Jones
Be ready to dive into the amusing era of Indiana Jones. You can climb, swim to grab the objects and also solve the puzzles in a funny manner. If there is a 5-year child in your castle then he can enjoy this game. Lego Indiana Jones will develop the sense of humor as it will make you laugh as you continue its adventure. Your child will also learn how to chase challenges.
Pros
Over 60 characters to choose from which contains heroes, villains, and many more.
You can also utilize the huge variety of equipment like bottles, chairs, sword etc.
You can play it with your partner after sleeping your child.
Cons
The game is not rapport in reverse.
5. Lego Harry Potter
Every child love to play the harry potter series and here your kid will get 24 storylines and new bewitch to understand and learn. Kids also learn how to exert their abilities to conquer Voldemort's death eaters and also chase the dark lord. This wonderful game will learn your child how to solve to solve problems and also encourage him/her to rush towards school. Your kid observes how to be social and even how to put on the uniform.
Pros
More than 80 characters to be unlocked
Two players can share the screen in single time with split screen facility.
16 lessons to ready your child for further challenges.
Based on the last 4 Harry Potter movies.
Cons
Lego Harry Potter is not accessible on XBox.
6. Lego Marvel's Avengers
Lego Marvel Avengers gives the opportunity to fight with Avengers and with the advancement of the game your kid can unblock more than 100 personalities. You can grab Captain America, Thor, Iron Man, and Hulk in this superhero's game. You can roam around the map freely to end up the evil and support the Avengers in their mission. Really it is a great fun to play marvel avengers and even your younger can play it independently because of its ease. This game will enhance the reading skills of your kid.
Pros
Plenty of characters for ultimate fun
Maps are based on the mimic iconic movie destinations.
Permits player to roam around the map freely.
Make your child giggle and laugh.
Cons
You need nine characters to happen team-up combo moves.
7. Lego Star Wars: Force Awakens Deluxe Edition
With Lego star wars is the milestone in terms of video gaming. The gameplay of star wars is based on scenes of movies. Your toddler will learn new stories and play with Han Solo, Ray, Chewbacca and lots more. There is a huge variety of battles like Dogfights, high-speed chases, Arena based battles etc. It is all your choice whether you want to play independently or enjoy with your friend with two player mode. Epic humor will drag your child in the blasts as they move in the game.
Pros
Contains all new levels and levels established on movie scenes.
More challenges than later star wars.
Your child can progress with their favorite star wars personalities.
Cons
8. Lego The Hobbit
Be ready to walk with Goblins to the misty mountains to combat with Smaug. Here your kids begin from the Shire and travel to middle earth. There are plenty of characters like Bilbo, Gandalf and also Goblins to play with. Children can buy mithril and other objects to complete their quests. This game will teach your child how to exert the power of the ring. Also, develop the communication skill of your toddler.
Pros
Numerous personalities for unlocking.
Quests and puzzles
Action based game but doesn't promote violence
Cons
Few levels are full of puzzles and riddles which can make you stuck.
9. Lego Jurrasic World
Wanna go back in 1993 when Jurrasic Park was released and hit the theatres to fascinate you. If your child didn't watch the Jurrasic park and you want to show him then Lego Jurrasic park gives you the golden chance. Here you can accompany LEX, Kim, Dr Grant, Elle as they travel Isla Sorna and Isla Nubler to finish the challenges. Amazing graphics and great storyline will fill you with excitement. Be ready to regain the magic of Jurassic park with your Xbox. Also contains thrilling puzzles and offbeat dialogues to engage your young one.
Pros
Two players can play along with the split screen.
Huge maps to travel.
The game contains an audio effect from the movie.
Amusement for all.
Pros
There can bug in the game.
The game doesn't contain the actual voices of all characters.
So the review of top Lego games to download in 2018 is over from us. All the games are available to download.