Whatsapp is the most popular messaging app and Billions of users are connecting with the messaging giant. There are many more Whatsapp clone apps like OG Whatsapp, GB Whatsapp, YOWhatsapp, and Whatsapp Plus etc. But beware of malware while downloading Whatsapp mod versions. Bad news for all WhatsApp users is that a virus called "Whatsapp Gold" came into limelight which claiming to offer the luxurious features of WhatsApp. Before 2 years ago in 2016 Whatsapp users got a message asking to update their Whatsapp account to Whatsapp Gold.
It was fraud to make fool WhatsApp users to spread the virus in their devices. Whatsapp Gold was the trick of scammers to infect the smartphones of Whatsapp Users. They were provoking Whatsapp users by offering a downloading link and provide mouth-watering features like the ability to make video calls, send 100 images at once etc. Apart from the message a video also launched called "Martinelli". In case you receive such message what should you do? I am here to guide you how to escape from Whatapp Gold virus.
Top 10 Secret WhatsApp Tricks You must know (WhatsApp updated features 2019)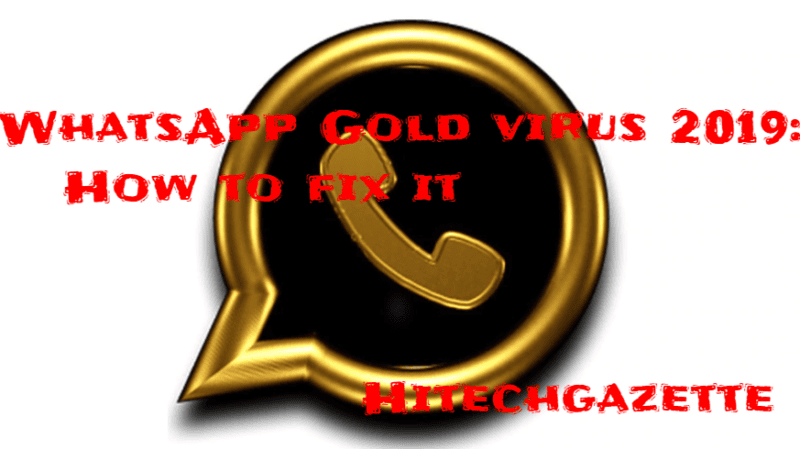 What is Whatsapp Gold and Martinelli?
Whatsapp Gold is a prank made by the scammers to cheat the Whatsapp users. The motive behind the hoax is to convey certain malware into their smartphones. In case if you click on the given link then you will reach a suspicious page and your phone will infect automatically.
Martinelli is also associated with the message and also convey the same thing as Whatsapp Gold. Currently, the message is appearing on some users phones saying, If you anyone using Whatsapp then pass it on ". If you click on the given link then your phone will be in the trap of scammers and all your private information would be hacked.
There is nothing to fear behind it. You just need to follow a few precautions if you get this type of message or video.
How to schedule WhatsApp messages on Android
How to fix Whatsapp Gold Virus
If you get same message or video then you need to perform these steps. So in order to protect your smartphone from dangerous malware follow these tricks:
If you get an update link then it is highly advised to not to click on that link to avoid any malware.
You have to delete the message quickly and also keep in mind always that there is only one genuine version of WhatsApp and which is installed in your device.
If you accidentally click on the given link then you have to install an Anti-virus service in your phone immediately.
Also, you have to re-install the Whatsapp app to remove the virus permanently from your smartphone.
How To Use Two Whatsapp Account In A Phone?
Concluding lines
So folks beware of any type of forwarded message, image, video or download link as there be the possibility of a virus. The Internet has changed our lives drastically but there may be certain harmful impacts on our life so always use the technology carefully. Whatsapp Gold is the scam and above I have mentioned how to escape from it.
Hope your got required information via the post and if you liked the article then share it with your close ones. In case any query regarding above-mentioned stuff then let me know below in the comment section. Stay tuned with us for the latest tech news.