These Stats Show Your Business Needs Instagram
Every company needs a digital marketing campaign, and a vital part of that is a strong social media presence. There are many platforms that can help you reach new potential but Instagram is now, more than likely, the perfect application to help grow your business. If you aren't already utilizing Instagram as a tool for your online marketing strategy, you should strongly consider starting today. Take a look at some incredible Instagram statistics and see why Instagram is one of the best platforms for promoting your business.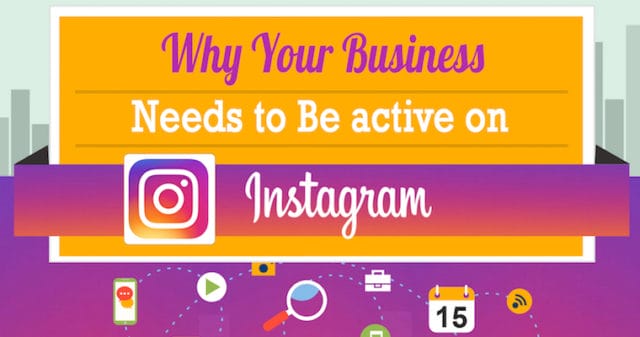 Half a billion daily users
There are now over a billion users on Instagram, and half of them use Instagram on a daily basis. This is an unprecedented number of potential customers from across the world that are available for you to interact with. By increasing your exposure through Instagram, you can help boost sales and maximize your exposure to your target markets. The more potential customers you have, the more likely you are to convert clicks into sales. It's that simple.
With almost 100 million posts being shared by Instagram users every day, the opportunity for worldwide exposure is up for the taking. If one user shares your business's post, it may catch the eye of another influential user who will follow suit. The more followers your followers have, the more people your post will reach. The number of daily posts shared bodes well for your company to gain optimal exposure and reach new customers.
While we recommend diversifying your promotional strategy and opening as many social media accounts as possible. With a growth rate that is 5 times that of other networks, you are engaging with one of the most active and vibrant online platforms available. As the app continues to grow, you will be given access to new features and a wider audience. It is best to get on board now so that your company can become influential and gain as many followers as possible.
The most successful brands post 4.9 per week
The top brands across the world are utilizing Instagram multiple times a week, indicating that social media engagement is abundant and a key to success on Instagram. Creating a business account and staying up to date on current trends and advertising strategies is an excellent way to keep your brand relevant and profitable. The more you post on Instagram, the higher likelihood you have of getting clicks and converting them to sales.
Over 2 million advertisers
Advertisers are turning to Instagram, and with over 2 million of them using the platform monthly, they are highly influential and driving sales better than any other platform. By advertising on Instagram, you can reach a wide audience, target specific demographics that will be more profitable for you, and enjoy a large following of engaging, interested users. Taking advantage of the massive advertising opportunity on Instagram is a smart move for any company that wants to increase their sales. With such a massive outreach, your company can be assured that sales will continue to increase on Instagram.
Final insights
In this article, we showed the stats that make you realise why you should choose Instagram as a strongest promotional tool for your business. Every business needs a digital marketing campaign, there are many social media like Facebook, Twitter, Quora and many others running paid campaign to promote business organisations. Obviously, you need to pay to make your business popular over the globe, So why you run behind the less worthy social media campaigns, choose a most beneficial social advertising tool.
Instagram has great coverage all over the world, Over 2 million advertisers using Instagram to make their business successful, This media has one of the greatest post engagement of peoples. Everyone loves to post on Instagram and using it many times in a day. It is Growing 5x faster than the social network average. Over 95 million posts is sharing on Instagram every day that shows the relevance of this great media.
I hope the above statement really inspired you to use Instagram for your business needs. Instagram is really a powerful digital marketing media for your business efficiency.