Finally! The wait is Over as John Wick Chapter 3: Parabellum releases in Theatre on May 15, 2019. After watching the previous two chapters, I am eagerly waiting for the next chapter. What about You? As a Keanu Reeves fan, my imaginations are running wild with hope and dreams for the third part of this franchise. Besides, I have several questions in my mind, and that needs an answer. Some of these questions include, will this be the last John Wick movie?
Adrenaline-fueled trilogy by Keanu Reeves started in 2014 with one man taking revenge for the death of his dog. However, it was a bit more complicated than this as he previously used to work as a contract killer the High Table. However, he left this business to stay with his wife.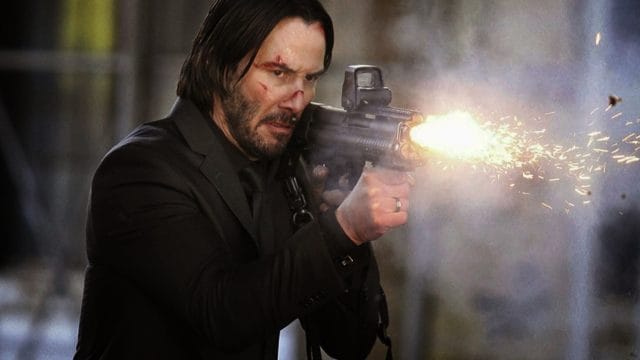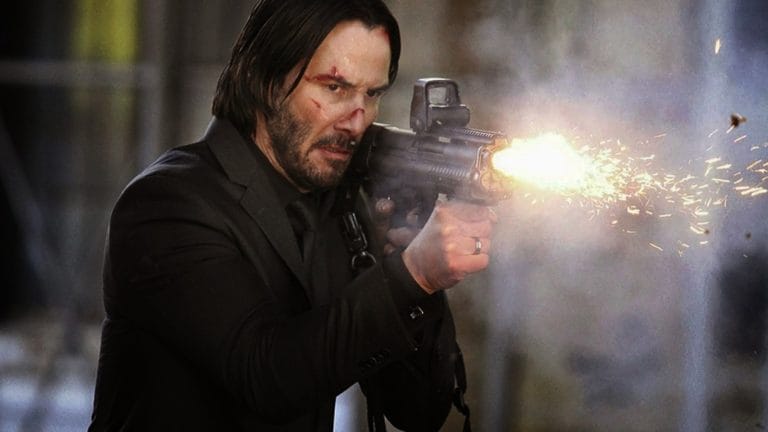 Origin Story of John
Have you seen the previous two parts of John Wick before? If yes, then you might be familiar that John Wick is known by many names, and some of them are Boogeyman, The Reaper, The Devil and Baba Yaga. Although you've spent hours watching the movie of this legendary assassin, you still don't know who he really is — except that he is a near-superhuman assassin. He left the crime business after in love. However, he returned to the crime world after someone killed his dog.
I know that along with me, you too are curious to find out who is John. Where was he Born and who are his parents and how he became a killer? Besides, I always wonder how much it was easy for John Wick to kill people. Moreover, back in December, the director of John Wick 3 Chad Stahelski said that the new movie will answer most of your questions.
See More- Lucifer Season 5 Release Date
The High Table
Finally, in chapter 3, we will find more out about the High Table organization that you have seen in the previous movies. Meanwhile, you will get to know the conflict and the major past between the Director (played by Huston) and John. Besides, the director is not the only high-rank member of High Table.
You will see another character "Administrator" played by Robin Lord Taylor or most people know them as Penguin of Gotham TV series. Moreover, if you have seen the trailer, then you might have noticed that a new character with the name of Adjudicator is eager to kill John.
Friends and Foes
In John Wick 3, several new characters will return, and the list includes, Continental concierge Charon (Lance Reddick), Continental owner Winston (Ian McShane), and the Bowery King (Laurence Fishburne). In addition to this, you will see some new characters in the John Wick franchise with the likes of Halle Berry, who plays the role of Sofia. She is an assassin and friend of John. Both of them used to work together. If you talk about Sofia, she has two massive dogs and working with John to clear all her previous debts.
Moreover, John Wick 3 will have a new villain Zero (Played by Mark Dacascos). He's the nemesis of John in the entire film. Although, zero is a huge fan of John Wick.
The trailer suggests that you will see Tick Tock Man (Played by Jason Mantzoukas), who is also an assassin. However, I still don't know that he will be a friend or foe to John in the movie.
Must Read- Top Things About Stranger Things Season 3
Canine Carnage
Similar to the first part of John Wick Franchise, Dogs will be the centre stage of Parabellum. If you have watched the previous two movies, then you will know that John Wick 3 is not only about Assassin. In fact, the dog plays a vital role in the film. As I mentioned above, Sofia has two dogs in the movie.
However, both are a symbol of someone she lost. It's quite similar to the puppy John had in the first film. In case you don't know, Lionsgate recently celebrated National Puppy Day by releasing a canine-focused featurette. So, please expect that the action of this movie is designed around them.
We Want War!
Search for the meaning of Parabellum, and you will find that its purpose in Latin is "Prepare for War". So, as you watch the film, always expect blood, dead bodies, mind-blowing action scenes as the conflict arises between John and the assassins of The High Table. Besides, Chapter 2 had fantastic action sequences as compared to chapter 1. So, always expect something spectacular in Chapter 3. After all, the USP of John Wick franchise is in its action sequences.
Final Words
To conclude, I would say that these are the 5 Major things that make Chapter 3 of John Wick, a must watch Movie. So, book your tickets from the nearest cinema theatre now to find all the answers related to this movie.