We are still confused about what will be the exact name of Android 10? Doesn't matter what it will be but one thing is pretty crucial, how to update your phone to Android 10 Beta. Android Q beta 2 has revealed but its developer preview is available and if you want to access it on your Pixel device then you have reached the right page.
I would like to suggest you that think at least twice before updating your device to Android 10 because it is for developers only. But if you are ready to take the risk then observe our post and get the right answer for your question.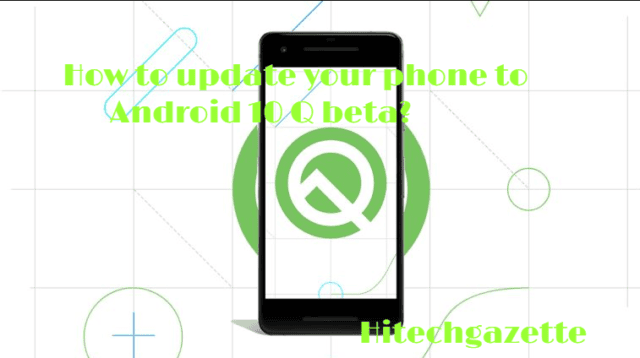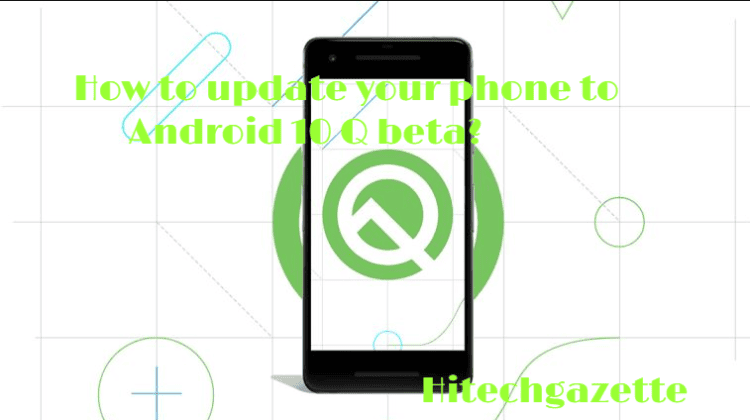 What is Android 10 beta?
Beta word is used for the trial versions of any software. Android 10 Q Beta is the prior version of the official release and its purpose is to figure out the issues to fix them. That's the reason these beta programs are available for developers to test them. Also, developers try their software and apps on the new code and make them according to it before the official release.
Supporting devices for Android Q beta
The testing version is available for limited devices. Here is a list of those devices:
Pixel 3
Pixel 3XL
Pixel 2 XL
Pixel
Pixel XL
Currently, the developer preview is available only for these handsets but there are great chances that it will roll out more gadgets. It is pretty easy to install the beta version on your smartphone but if you don't want to set in trouble then I suggest you wait for the official release.
How to install the Android 10 Q beta on your pixel phone?
There are no complicated steps to get started with the latest Android beta program but first, you should take a back up of your phone's data. For backing up you have to follow these steps:
Open up your device's settings.
Then move to System.
Finally hit the Back up option.
It takes a few minutes to back up your photos, videos, and other important data but it is a good choice before going for a new update.
Enroll yourself for Android 10 Q beta
The chief motive of Google is to make the entire process is quite easy so it is presenting the beta version for the next Android update again. Anyone can enroll with the preview program and get over the air updates. Like previous Android updates, you can enroll yourself with these simple steps:
First of all, navigate to Google.com/Android/Beta for signing up for the beta program.
A prompt will occur and you need to sign in with your Google account.
On the next page, you will observe the list of eligible devices for the preview version.
Click on the device you have and enroll yourself.
After it moves to Settings> System> Advanced> System update to confirm the available downloads.
After the enrollment, you will automatically update with the every latest variant of the Android Q beta.
How to unenroll your device
Above you learned to enroll yourself with the Android Q beta and in case you don't want to get the updates then you can unenroll your device also. You just need to follow the same steps I have mentioned above and click on "Unenroll device" option.
Note: If you have enrolled your device with the previous Android updates like Android Pie, Android Orio or anyone else then you have to re-enroll your device. 
Another way to get the Android Q beta on your device is the system flashing route. Google help you for this as it has provided a list of image downloads for the compatible devices. This way is the best for developers only or you love to do things in a tough manner. The downside of this method is that your phone will not get the over air updates of the forthcoming beta variants. My recommendation is to enroll yourself to avail the Android Q beta attires without any complexity.
Well, guys hope you got my point and now you can easily install the beta version of Android Q on your Pixel phone.
Still, any question regarding the above description then drops a question in the comment area.