What is the best Android emulator for Windows, PC, or MAC : Best Android Emulators of 2019
Do you familiar with Android emulators? If not then for your kind information, These are the software which enables you to utilize your Android games and apps on your PC. Indeed, the real enjoyment of lots of game is on PC because of the large screen. You can also install a messaging app like Whatsapp, Pro games such as Clash of Clans, Candy Crush Gaga, Asphalt 9 legends and many more with these simulators. If you have bored by playing games on your smartphones then you must need a good Android Emulator to enjoy the game on your huge screen device. There are plenty of emulators but for your ease here I will suggest you the best Android emulators for PC in 2019.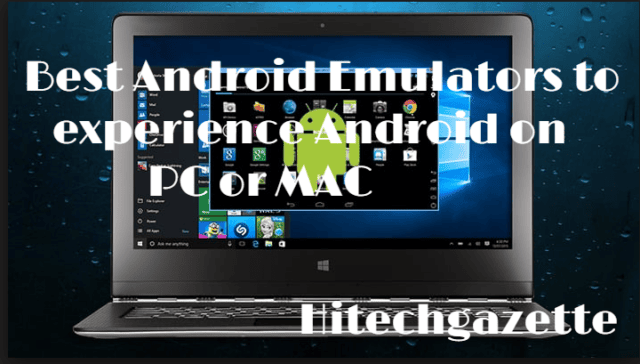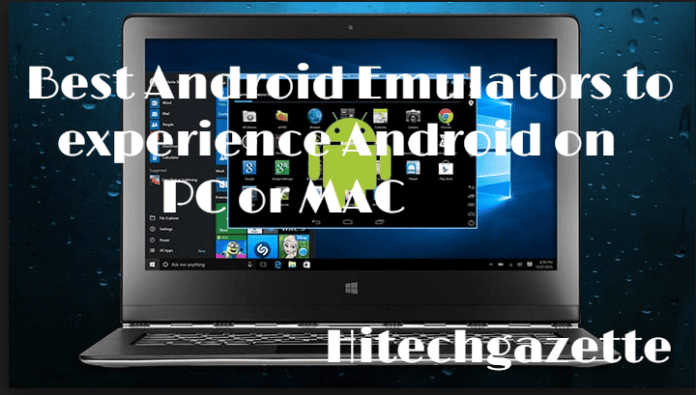 Top 5 Best Android Emulators to experience Android on PC or MAC
Although there are various Emulators available for reducing your confusion here is a list of 5 best Android simulators to download for your PC. So observe carefully:
1.Andy
If you want to turn your computer into your phone within minutes then Andy is the best choice for you. The brawny simulator empowers you to play and use all your android games and apps via your computer. Andy supports popular games and apps such as Clash of Clans, Whatsapp, Snapchat and many more. All depends on you whether you want to download its free version or with the developer support. For developer support, you have to pay only $12 per month.
2.Nox Player
For gaming enthusiastic Nox Player is the best choice as it targets Android games especially. I put it on the second rank in the list of best Android Emulators because it is great for enjoying massive games like PUBG. One of the best features of Nox is that it is totally free and offers you an ad-free experience. One and only drawback of Nox Player is it heavy size and it put an extra load on your device and you find yourself unable to download other apps.
How to download aptoide on pc (android emulator)?
Who doesn't know Bluestacks as it is one of the most popular Android emulators out there? Comes with ease of use and perfect for Android games. The feature which I love personally is its own optimized apps and you can download Bluestacks easily. You can create multiple accounts and no need of any technical knowledge as it offers easy to use interface. Bluestacks contains both free and paid version.
4. Genymotion
Playing Android games and using apps is not a big deal but if you are looking for a higher-end simulator then Genymotion is one of the best Android Emulators. If you are an app developer then my recommendation is for Genymotion as the emulator enables you to test your app with the right tools. You can examine every aspect of your app with Genymotion. Price is a little bit high and the starting price is $ 136 a year. But don't care about the price if you want to experience the latest tools for testing your app.
Let's talk about the latest entry in the Android Emulators for PC. Furthermore, it is the best choice to emulate Android apps and games on your huge screen window device. One of the notable attire of the Droid4x is that it comes with Add-ons. Another favorable feature of this unique emulator is the pre-installed Google store and you can easily search for your favorite app and game. The feature which differentiates it from others is the availability of the app to which you can install on your smartphone to control games on your computer.
What is aptoide for android and how to install it?
Bottom lines
Well, folks, you came across the 5 best Android Emulators for PC and all the simulators have their own specialties. Andy is good for game lovers and Genymotion is perfect for app developers. Droid4x is completely new and offers you outstanding features. So it's your turn to choose the best according to your need.
Hope you will be able to decide which one is the best for you after observing the post. If you found the post informative then pass it on with close ones. Still any doubt then let us know below by commenting in our comment section.
Stay connected for more updates till then Goodbye.
Download Free 9Apps For PC With or Without Android Emulator | Window XP/7/8/10