ADS! ADS! ADS!
I am fucking tired of getting ads on my display screen.
Every time I will try to visit sites like:
I get pop-up ads, 18+ ads, or other forms of annoying ads.
At the start, I was okay with them but everything has an expiry date and so does my patience.
Now, I am f**king tired of getting all these ads and want to get rid of them permanently.
I guess you do too.
Don't you want to have an immersive ad-free experience while watching your favorite movies, TV series, or reading gossips all over the web?
If you do then here are some Chrome extensions that you can install to get rid of all these ads permanently. Let's get started:
Adblock Plus Chrome Extension
ADblocker plus is the first chrome extension in this list.
This adblocker extension can effectively remove any kind of intrusive heads popping on your browser.
Not only that it lets you specifically choose which particular type of ads you want to lock from a particular website.
With this extension installed in your Chrome browser, Opera Mini or Firefox Firefox you can disable…
Any kind of tracking happening in the background.
Social media buttons.
And as I said above, you can disable the ads from a particular website you want.
Video Blocker Chrome Extension
Every time I have to watch any videos I go to YouTube.
It's not just me anyone who has some spare time to kill prefers YouTube over anything else.
You love to watch the videos of your favorite streamers, YouTubers in your free time.
Don't out.
But sometimes these YouTubers use too many ads in a video.
It's like ads are in the video but the video is in the ADS.
Weirdly FUNNY. Isn't it.
Again, and again, they come one after the other.
This is BAD.
REALLY BAD!!!
In that case, the right thing to do is use a video blocker extension available in the Chrome web browser.
Even though, there are many Chrome extensions that let you block video ads. But this one does nothing else except block video ads running on a website or in-between a YouTube video.
In short, it's kind of a specialist extension, that does only things but does it perfectly.
ADLock Chrome Extension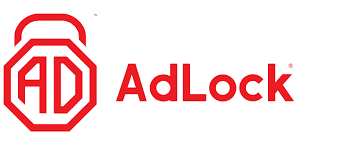 Do you want to have full proof protection from any kind of intrusive pop-up banners or video commercials?
Well, then ADLock extension is a one-Stop solution for you.
With most of the Annoying ads disabled, You can save your mobile data. And most importantly, it provides privacy for everything you do on the WEB.
No one likes to get exploited because of any harmful link tracking and annoying malware advertising.
If most of the time, the PC at your home is used by your old parents then this can really save them from many phishing scams running online by scammers.
They always try to trick old PALS into scamming as they are the easiest target for them. So, by installing this extension, you would probably save them from such scams in the future.
Ghostery Chrome Extension
After trying out tens of Adblock extensions, just like Shimeji Browser Extension, this one is a unique addition to this list.
Do you want to know why?
What's so different in this Chrome extension from the others?
Well, if your internet is way too slow or fluctuates time, and again, then this extension is a life save for you it boosts up your internet surfing like crazy.
This does sound crazy at first but it's the REALITY.
Even I thought so too (Initially).
But after trying this extension, I have completely changed my opinion on this.
Not only that, I have become one of its active monthly users among the 7 million users worldwide.
But the question Still Remains –
How does the Ghostery Chrome extension pull this off?
Well, because it removes every possible advertisement generated from spammy every resource that you can find on the web.
So, once the dangerous yet annoying ads are disabled. Naturally, you will feel some stability and improved loading speed in Internet Browsing.
uBlock Origin Chrome Extension
Sometimes these adblocker application ends up using extensive CPU and memory time.
You don't want that, especially when you have a low spec PC.
DO YOU?
So with that thing in mind,
uBlock Origin is probably the best extension you won't ever find on the chrome web apps store.
I won't say that this extension would completely speed up your PC.
That would be FALSE.
But if you compare it with many top Class extensions or the ones I've mentioned in this post, you would feel the difference.
How come it doesn't slow down your PC and ruins your overall user experience?
Well, the biggest Advantage for uBlock Origin has over the other Chrome extensions mentioned in this post is that it lets you create your own AD filter.
Now based on your requirement create as many as many hard filters you want or host files you want. And they all will work super smoothly.
Final Thoughts
I get it you want to remove ads?
But I request you to not use them on every website.
Do you know why?
Why I'm requesting you to do so.
Because many publishers depend on the AD revenue from AD Networks.
And if someone is providing you information without ruining your user experience.
Then they do deserve some bucks for their effort.
That is all for now.
If you have got any questions for me or want to add some more Chrome extensions then do let me know about it in the comment section given below.