In Late 70's the police, and govt investigation agencies struggle hard to catch serial killers like BTK Killer and Ted Bunty. Yup….these two killers were such a mystery that many people believed that evil power drives these killers.
Well… Later what happened? Do local authorities find out these killers? Why they kill? And many other answers you will get or get an idea in upcoming Netflix drama.
Mindhunters will try to display the work of FBI agents and circumstances around them. In that era the criminal profiling was in too early stage, yup even forensic science was not more than a fantasy. Also check my blog on Heartland Season 11. 
Netflix launched the first trailer of the show Mindhunters and the trailer made clear that this will drive around the Atlanta Murder case.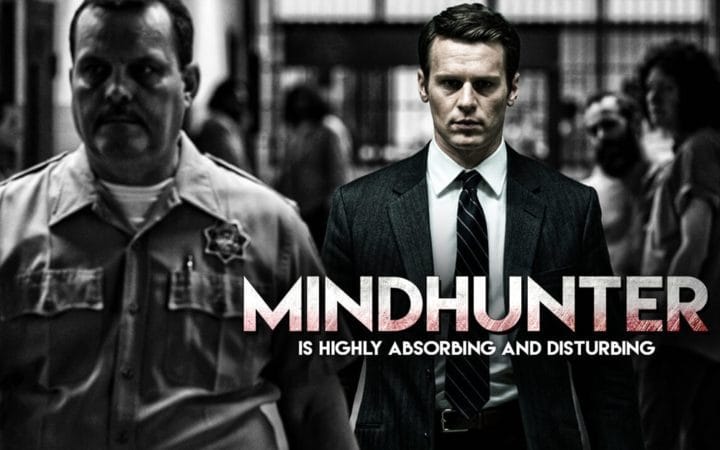 Synopsis 
Once again get ready to watch your favorite FBI agents, Holden Ford and Bill Trench. You have enjoyed watching them in minehunters as they traveled around the country. In that season they tried their best to teach disinclined police officers about criminal psychology. 
With this duo team, Dr. Wendy Carr will make a return in the first season of Mindhunters she helped both FBI Agents. If you remember due to her both officers will be able to join the clues as without evidence no criminal will be punished. This time she is here again giving a sign that season two is going to be rocking for sure.  
The Atlanta Murder Case
If you don't know about the Atlanta Murder Case must ask your grandfather. Yeah.. that case has created a history. Can you imagine how many how many people will get killed by the serial killer? Any guesses? Well, there are more than 25 black young adults was killed one after another. The killer was so clever that you didn't get any clue even after 10 murder yeah… I said 10.
 

Forensic Wasn't Evolved
The Law enforcement agencies had an embarrassing situation as the pressure from the public, political leaders and media were increasing day by day. But they were not able to find a single clue Mindhunters will try two depict challenges in that era faced by law enforcement agencies. It was a way to hard to collect evidence as forensic science and DNA was not properly evolved. 
A person named Ku Klux Klan was believed to be the murderer, and most probably he will be under bars but his luck worked. As the real killer keep killing innocent adult kids making strange for cops, at last, they find the real culprit. 
The Cast
Apart from these Demon Herriman will be playing the role of Charles Manson who is a cult leader having a ford obsession. The serial killer role will be played by Cameron Britton I am too curious to get a look of Serial killer. 
Producer David Fincher will be handling direction for few episodes that makes Mindhunters even more special. Rest of the episodes will be directed by Andrew Dominik (The Assassination of Jesse James by the Coward Robert Ford) and Carl Franklin (House of Cards). 
The new season of Mindhunters will be live from August 16 on the Official Netflix app and website. 
Final Words
That's all for today, I hope you find the article helpful and will refer it to your friends and family members. I am too excited for Mindhunters season two as season one was able to provide a spine chilling mystery suspense. Have your season the first season mention it in the comment box below.