Hunting has been a common source of recreation since ages when the hunter-gatherer era was at its peak. Yet, slowly but surely, the majority of people have ignored the fun element of this game over the years. But there's no denying that most people deep down still love hunting.
Even though hunting games are gradually gaining popularity or their diversity, these games hold the potential to disrupt $100 billion gaming industry. So, today, I have brought you a list of the top PS4 hunting games for those who love hunting. Let's get started:
#5. Hunting Simulator 2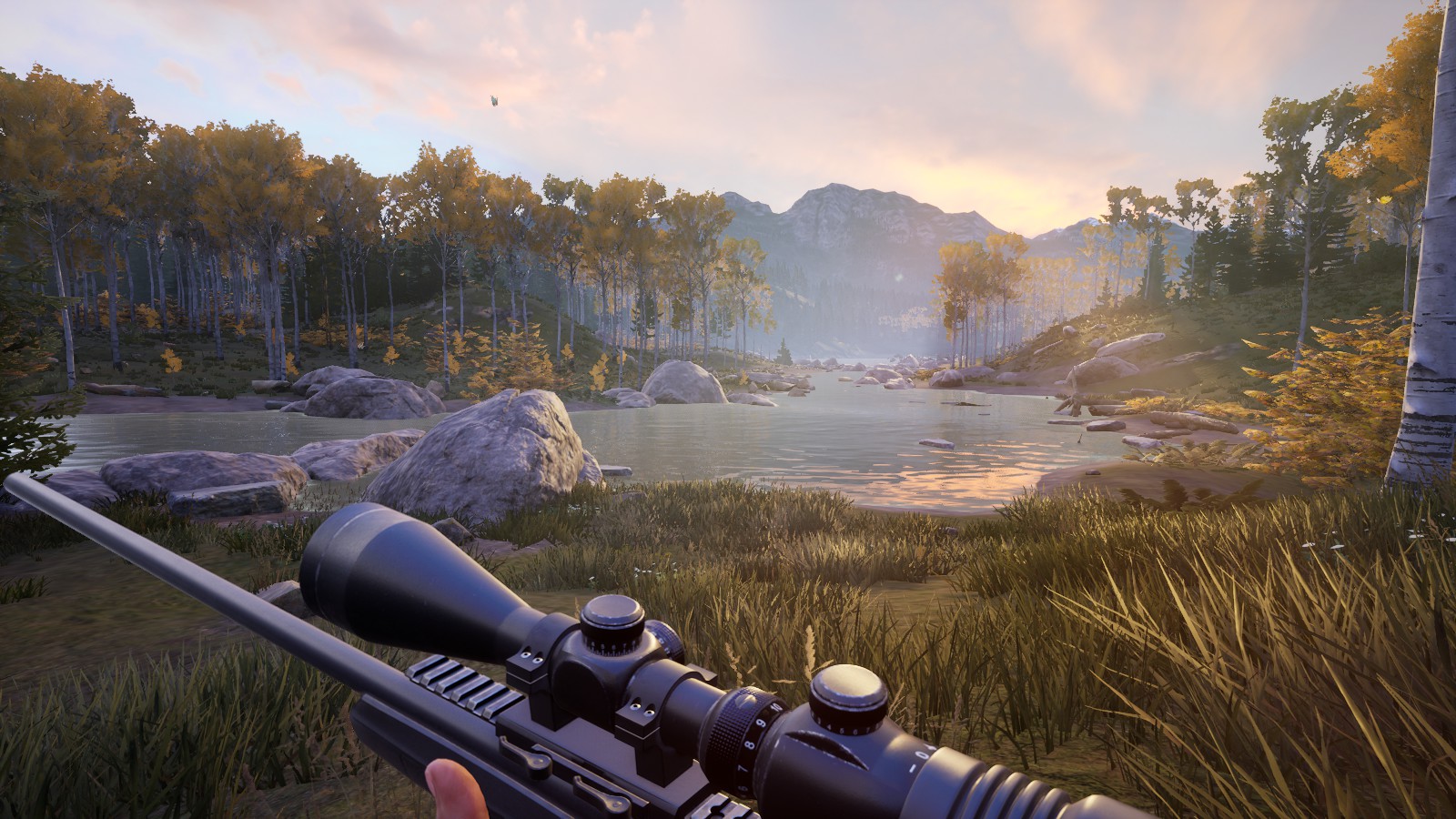 Hunting Simulator 2 is a ps4 hunting game that is a successor to the original Hunting Simulator video game released in 2017.
The game was available to preorder in June 2020 for PC, PS4 & Xbox One. And soon after that, Hunting Simulator 2 was available for everyone to buy. Before you go ahead and purchase hunting simulator 2, here's a list of features you should keep an eye out
All new animals that are native to North America!
New prey behaviors make each hunt more challenging…or easier depending on your skills!
An improved hunting system, including new ecological factors!
A better map and compass system to help you find new areas or revisit old ones!
More clothing options to keep you warm in harsher environments!
Hunting Simulator 2 failed to live up to its predecessor's reputation despite all these features.
#4. Pro Deer Hunting
Hunting games are certainly nothing new, and there's already a big market for them. Then be it PS4, PC, or even Xbox One. But, unfortunately, even today, you can't find any legit hunting games. Enter Pro Deer Hunting is the 1st installment in a series of hunting simulation games.
The gameplay is simple: players are dropped into an open environment where they must track down and kill various animals ranging from deer to bears.
It's worth noting that Pro Deer Hunting isn't your average hunting game. It's more along the lines of a hunting simulator, and it doesn't pull punches when it comes to realism. You need to pack food, ammo, camping supplies, etc., into their backpacks before heading out into the wilderness.
The wild fun doesn't stop there, though, as you will have to deal with everything from animal attacks to weather events if they hope to come home with some trophies. Sure, you may never have seen a bear get pulled into a tornado in real life, but it's pretty cool to experience it in-game.
It's not all about survival and fighting off vicious animals either; you will also need to make sure that they're bagging enough animals so that they don't starve or run out of bullets on their trip.
#3. Hunting Simulator
Even if you're a hardcore hunter, this game probably has something new for you. You can hunt deer, elk, moose, and bear – all in some of the gorgeous ps4 hunting games settings I've ever seen.
Hunting Simulator 2017 has a lot to offer for the avid hunter or outdoors enthusiast. You can find yourself tracking down animals in a wide variety of environments. This includes much of North America and even parts of Africa. The bottom line is that there are 10 dangerous hunts to choose from here and it's enjoyable just going after one animal at a time. Each area is filled with vibrant colors, realistic scenery, and plenty of action as you track down your prize prey.
You can also choose between bowhunting and gun hunting, as well as some exciting bonus content like Big Game Hunter mode. Of course, it wouldn't be a hunting game without some extras like a hunting dog and an ATV ride that allows you to get around more easily in certain areas. It might not have the best graphics on the market, but it has plenty of replay value.
If you love hunting games on PS4, then this is worth checking out!
#2. The Hunter: Call of the Wild
The Hunter: Call of the Wild is a hunting simulator developed and published under the banner of Avalanche Studios. If you have played any previous game in The Hunter series, you might be familiar with the kind of gameplay that this game offers you. You will be able to simulate hunting in a great variety of terrains and locations.
The game was released in 2017, and it can be played on PlayStation 4, Xbox One, and Microsoft Windows. This is an action-adventure type of video game where you will be able to participate in hunting and various other activities like fishing, stealing, exploring, and so on.
You will be able to control your character in the third-person perspective, and the ability to move freely around the map with your horse is something to look forward to. The graphics of this game are pretty realistic, and they feature high-resolution textures, which make everything look very clear. The game runs at 30 FPS on PlayStation 4, supporting 1080p native resolution. The game offers both co-op and versus mode for up to 4 players simultaneously in its multiplayer features.
#1. Duck Dynasty
Duck Dynasty is a hunting video game based around the hit A&E television show of the same name. The game is available on Nintendo 3DS, PlayStation 3, Xbox 360, Wii U, and PC.
The game is loosely based on the reality television show Duck Dynasty which you can always stream on UWatchFree. In the game, you can play as one of the four main characters of Duck Dynasty: Willie Robertson, Jep Robertson, Si Robertson, or Phil Robertson. You can play as either Willie or Phil if you want to hunt ducks from a boat. There are also several other people from Duck Dynasty that you can play if you choose a different character when starting a new game.
The game starts with a tutorial that shows how the controls work, and it gives you a small taste of what to expect. Its sort of like the first few levels of Angry Birds, except everything is in slow motion. This makes it easy to figure out how to shoot your gun, aim at targets, and clean/skin/cook animals. These tutorials also help you discover the different places you can hunt, drive, or boat to, which helps extend the life of this game.
Concluding Lines
These PS4 hunting games make it easy to have fun with friends and at the same time enjoy hunting. Each of the games mentioned in this post offers unique features and playing abilities.
Therefore, providing multiple options such that you would love spending your time in these types of games. So go and start playing hunting games on your PS4 console.