The competition in the smartphone industry is increasing day by day, and so the fight between IOS and Android.
There is no doubt in the fact that both IOS and Android are better than each other in one or another aspect. But if we are talking about the messaging app, android can't reach the level of IOS yet.
But unlike IOS, android users can install third party apps on the devices without any problem, it is to take it as a blessing or as a curse.
This allows many third party companies to develop some awesome apps for android and Pulse SMS is one of them.
What is Pulse SMS
Pulse SMS is a messaging app or software developed by Kinker App. This messaging app is better than the other in many aspects. And today, I will put some light on this awesome application.
You will see I have called this application awesome a lot of times, and you will know why after reading this article.
Features of Pulse SMS
Customization
Not every messenger on android devices gives you the option of customizing your chats. With Pulse SMS you can change the theme of your chats, its font size and color, and also the way it looks.
Conversation List
Many users are saying that Pulse SMS is the best messenger on android and the reasons why they are saying that is noticeable.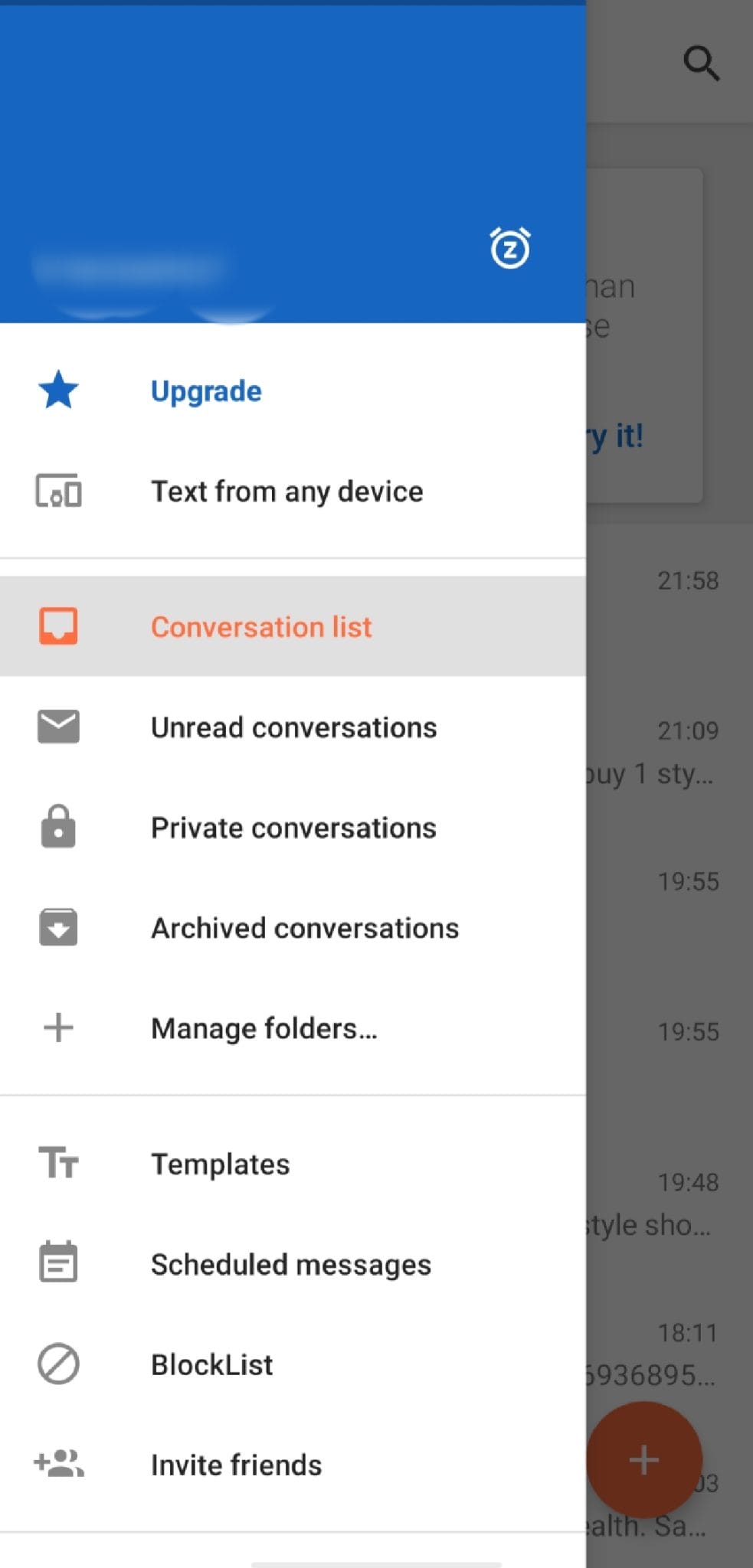 When you open the Pulse SMS app, you will see all the messages are separated by date, which is a great feature if you need to find any specific message. And this feature is missing in most of the messenger app available on android.
Unread Messages
Pulse SMS provides you a navigation panel where you can access the other features given by the developers of Pulse SMS, unread messages are one of them.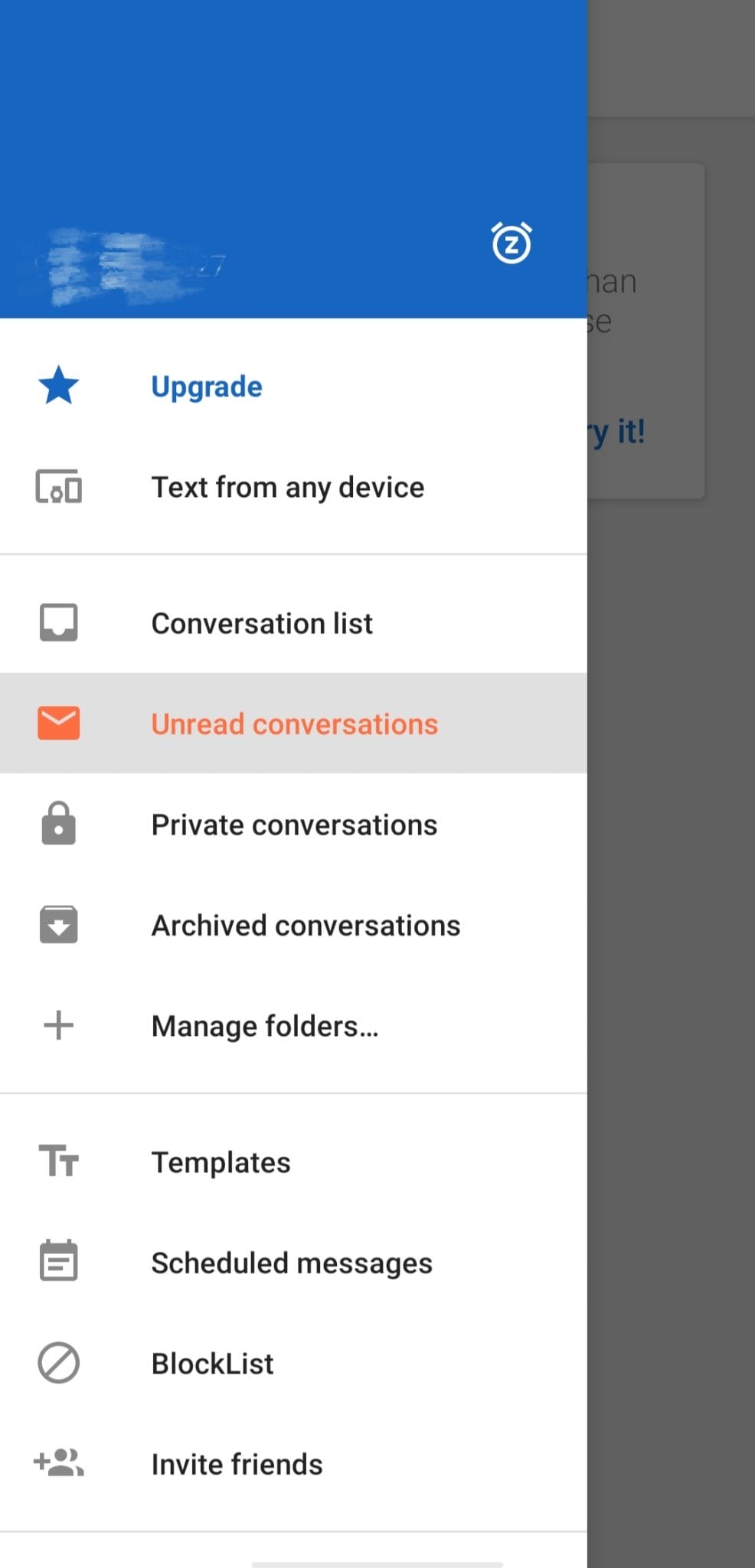 It is another feature that is missing in most of the messenger app available on android. By clicking on the option, you will see all the messages you have left unread.
Archive and Private Conversation
If you set any of your chats as an archive or private conversation, you will get a separate option to access those conversations. This feature is very convenient and missing in some most popular messenger app across all the platforms.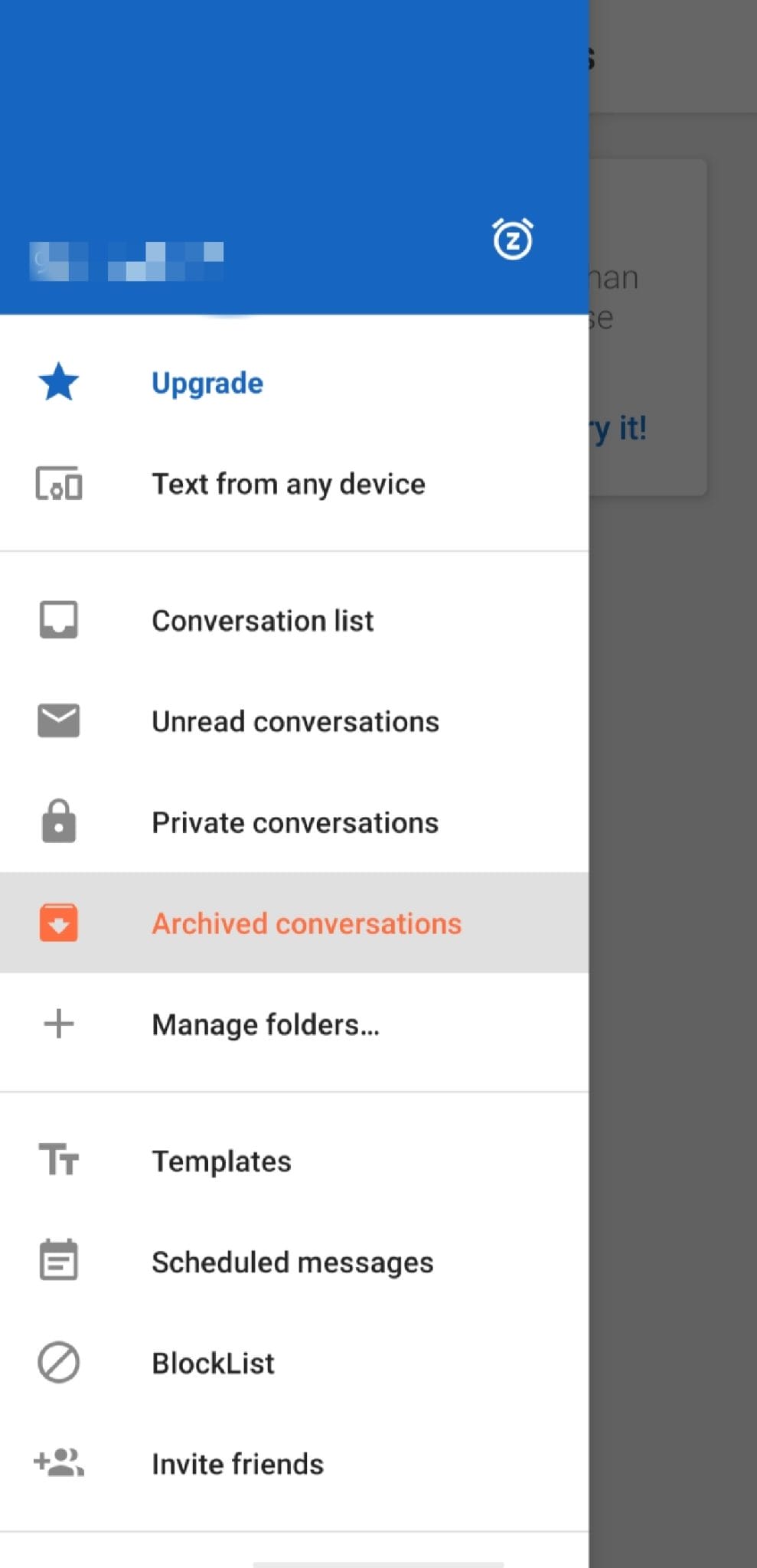 Moving your chats to a private list, you need a passcode or your fingerprint to access those chats.
Making Folders
Many of us use clone apps to create a clone messenger app to separate our personal and professional lives.
With the Pulse SMS app you don't need to do that, as you can create folders to separate and organize all of your messages.
I think every messenger app should add this feature.
Schedule And Delay
This one is my favorite, scheduling a message to send on a specific time. Type a message and set the time at which you want to send and leave everything to the Pulse SMS app.
Setting a delay time to your messages enables you to edit the message even after pressing the send button. But you have to do it at the set time of delay. You can delay your messages from One second to One minute.
All the messengers I have used none of them provide these features.
Other than these features you will some more features in Pulse SMS app which are also available on other apps.
Auto Reply
Setting an auto reply for some specific messages, when you are traveling or busy with some work.
Deleting Old Messages
Cleaning the old messages after a certain period of time, and you don't have to do it manually. Set the time after which you want to delete the messages one month, three months, six months, or one year.
But the thing is, all the messages from that time period will be deleted, you cannot select which message you want to delete or which to keep.
Other than this Pulse SMS provides the most common features like gestures, search, multi select, and many more.
Who can use Pulse SMS
Anyone with Android 5.0 and above on their device and download the app from the google play store. Those who don't have the access to google play store services can't get their hand on this app, for example, most of the Huawei phone users.
You can also use this application on your PC, tablet, and smart tv. The only thing you have to do is keep the browsers of your PC and smart tv up to date.
How to Download the Pulse SMS App
Well, for android users it is very simple.
Run your Google Play Store app and download Pulse SMS App.
Open the app and sign in to create your account by providing the required details. (If ask)
After doing that give the permission it asks for, and then make it as your default messaging app.
All Done, enjoy the great feature of the app.
For PC and Smart Tv
There is no need to install this app on your PC and Smart TV, all you need is an up to date browser. Go to the Pulse SMS official website, sign in to make an account and that is all.
Can an iOS user install Pulse SMS?
Yes, they can, but as we all know one can not install a third party app on an Apple device, you will not find this on the apple store. To install Pulse SMS app on IOS:
First, open the safari.
Put http://pulsesms.app/ in the search bar or click on this.
Sign In to create an account on the Pulse SMS app.
Go to the Main menu.
Then go to the Home Screen and follow the steps shown to get the app for your IOS device
Is Pulse SMS Free of Cost
You can say it is a free application, but still, you can buy a premium version of it.
If you are using it on android as your default messaging app, it is free of cost for you. (When I tried this app, for me it was not opening until I was setting it as my default messaging app, don't know about you guys.)
However, switching to other devices will cost you some money. You can buy the premium version if you want. It is not that much of expensive.
For One year Premium version you have to pay – 5.99 Dollars
For Life Time Membership you have to pay – 10.99 Dollars
If you want to just unlock the features it will cost you – 0.99 Dollars per month
Final Words
If you ask me, I will say, Pulse SMS is one of the best messaging apps present in the market for android users. All the features it is providing its users are missing in most of its competitors.
I told you guys every bit about this awesome app, which is known to me. And we keep posting such articles on our website HiTechGazette.com. So, do visit our site.