In old time we kept our photos safe in the form of photo albums because there were no smartphones and photos were clicked with the help of a camera. With the advancement of technology, the camera replaced with smartphones and we started capturing pictures with our cell phones. Photo albums have replaced with SD cards and we keep all our data in SD cards. In case if your data has deleted from the SD card then what would you do? Disk Drill is a software which helps you to recover all your data. Here we will discuss how to recover your deleted photos on MAC, recover deleted music on MAC.
Disk Drill is an SD card recovery tool on MAC and it works through different file systems and scanning techniques. You can repossess all type of photos like JPG, TIFF and even raw camera files.
Disk Drill Software
also recuperate deleted music on MAC like MP3 and WMA etc.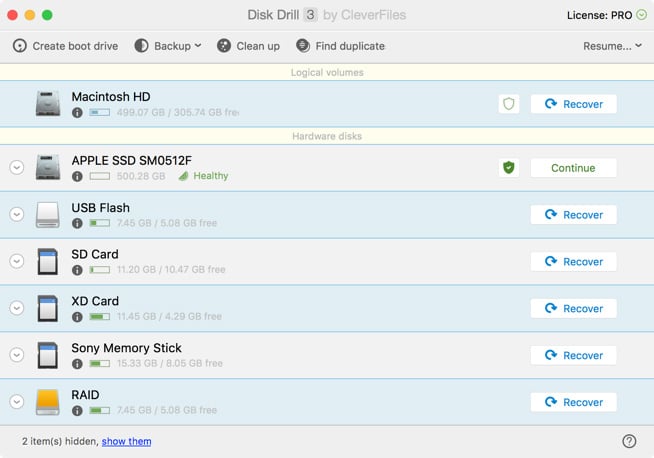 Disk Drill free SD Card Recovery MAC
Disk Drill is not just the photo regaining tool, in fact, it monitors all the condition of your hard drive and also warns at the time of an issue. It is the sweeper of your hard drive who cleans up all the unutilized files. You can say it the safest warehouse for storing all your important data like photos, music, and documents also. If you want to download the recent version of this software for MAC OS X then view website.
The process of recovering deleted photos from SD Card with Disk Drill on MAC
If you want to recover all your music files and photos which have been deleted from your SD card then this free sd card recovery MAC will assist you. You have to follow these simple steps to find out your deleted data.
Things to consider before recovery data
Before using memory card recovery MAC, you must consider that if you use your memory card less then there would be more chances to recover your photos and music files on your MAC. Your camera doesn't clear all the images when you delete or format pictures on your camera. There are most chances of deleting the file name and properties only. Your pictures and music will stay safe until you don't overuse your SD card. Disc Drill is the best option to recover your files in that condition. But in case if you capture more images and save them to your memory card then you would make the condition worst and you can't recover them.
For recovery, it is necessary that your memory card must read by the MAC. If Mac can read but no proper partition available then you need the deep scan. It will examine the data criteria on your SD card and search the rest the rest images and files.
Install Disk Drill memory card recovery MAC
Initially, you have to download and install this magical free SD card recovery MAC for repossessing your lost photos and music. Always take one thing in mind that you must download the latest version of disk drill software. After finishing the installation process you have to open the stored file and accompany the instructions.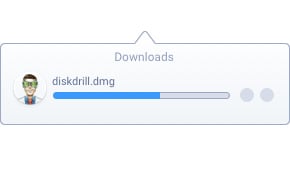 Connect your card reader
Before beginning the recovery process you must consider that you have connected your SD Card to your computer. For getting your data back it is necessary that it should occur as a disk in finder. In case if you can interact with your hard drive through an MTP protocol then it would be impossible to recover files on MAC. After arranging SD Card now its time to launch Disk Drill. Now you will get SD Card in the list and finally select it.
Scan your SD Card
If you didn't recover files on MAC before then you would find a recover button along with card name, click it. Now it will run via each of disk drill's enlightened procedure one after another. In another case, if you are skilled enough then you can hit the drop-down arrow and can select your desired method.
Final step: SD Card recovery
After finishing the scanning process, you will notice a checklist of files disk drill has detected. Now choose a file and hit the Eye symbol for preview. The motive behind previewing files is that you should be sure that files are not corrupted. After finishing the previewing process now its time to inspect the box next to the things you want to repossess from your SD card. Finally hit the recover option and acts according to the guideline. Like this, you can recover all your deleted photos and music.
See More: Recover deleted files on laptop
Well…with it you can recover deleted music and photos on MAC but at the same time, you have to escape with overwritten your memory card otherwise you would not succeed to find out. Still, have any query regarding this memory card recovery MAC  then comment below also share your experience if you have ever recover deleted photos on MAC.
If you want to recover deleted files/photos/messages From Your iPhone 6/7/IOS, then click here to get step by step guide which will take your 5 minutes to get your data back on your iPhone.
If you have any question regarding recovering deleted SD card photos and music on your mac by using disk grill software, then let us know in a comment box and we will get back to you.