Water the topmost need of every individual and one can't survive without this precious gift of God. Although it is totally free as water is a natural resource available for everyone but due to water pollution filtered water is in demand now a days. Seeing the increasing urge to purified water numerous foreign brands have launched their products in the market like Bisleri, Aquafina etc and they charge a very high cost for this free gift of nature. On 11 October 2017 AWWA (Army Welfare Association) have started water bottle plant and it costs only Rs 6 for one water bottle.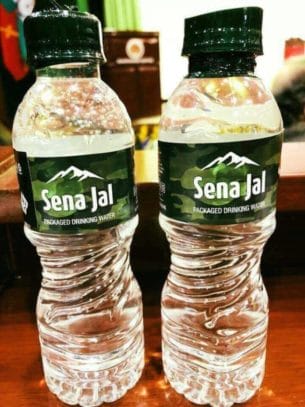 Now the question is why you pay Rs20 if you get in Rs6? Only money doesn't matter but if we promote Indian brand it will also good for our economy. Here we will try to find out is it the end of Sena Jal or it has a bright future?
Support Sena Jal Army Water Which Cost you Just ₹6
Why we pay more to foreign Brands?
The biggest question is that if we get a purified water bottle for just Rs 6 then why we are promoting foreign brands and making them rich. Our freedom fighters fought against foreigners for our freedom but again we are in their trap and they covered the Indian market and our economy is getting hurt but we never focus on this thing. Sena Jal is the great effort of wives of Army officers. The profit of Sena Jal goes to the welfare funds for the widows of Indian Army officers and also to the Central and State government for different welfare programmes.
It is our moral duty to promote Indian Brand as it is of low cost and also fulfill all the measures of purified water. Why go for outsider if we get it in our country. There should be the monopoly of Sena Jal in India but there is no update about Sena Jal.
Initiative Of AWWA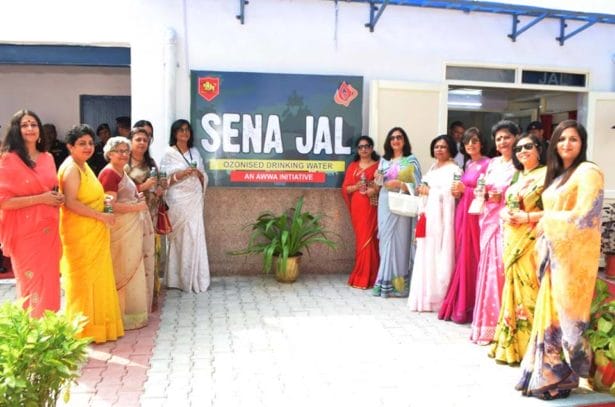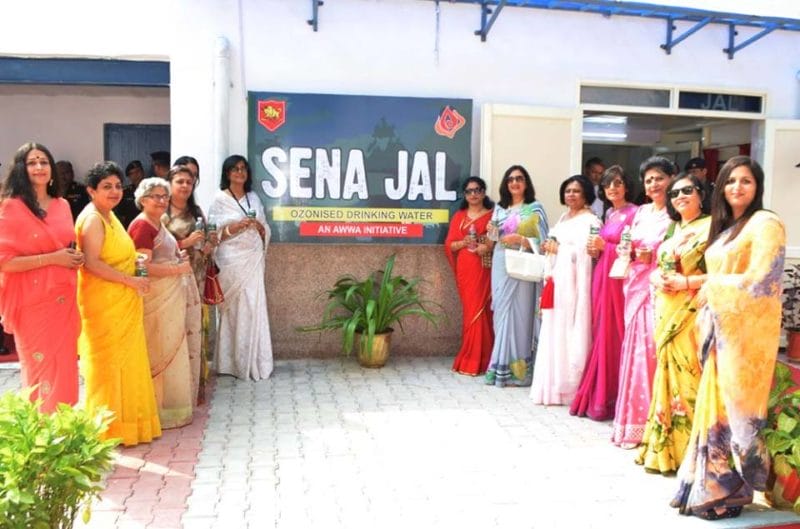 AWWA has begun Sena Jal and all the financial gain goes to the welfare of soldier's families and also to the war widows. They charge only Rs 6 per bottle also have the Rs 10 bottle which is sufficient for your whole family. Actually, the great step of the ladies members of AWWA didn't get as much success as it should get. What are the reasons behind it why it doesn't get fame and why the Sena Jal bottles have disappeared from the market?
Exactly what is AWWA?
AWWA is a voluntary organization of India for social empowerment and also works for improving the living standard of widows of wars and its head is Mrs. Madhulika Rawat wife of General Vipin Kumar. AWWA also supports the poor rural areas population and the Profit of Sena Jal goes to the welfare of them. In fact, we all should support AWWA as it is working towards the progress of families of Martyrs and also for poor ones.
Is it the end of Sena Jal?
My chief motive to write this post is to find out the answer to the burning query that is Sena Jal will end or again enter in the Indian market. There is no news about the progress of Sena jal and everyone is curious about its dealership. Why no one put efforts to bring it again to the mainstream. When Sena Jal launched everyone was expecting for its good future but with the invisibility from the market, there is a question mark for its headway. We have to just an inquiry for personal level as there is contact information available.
AWWA SECRETARIAT210, SOUTH
BLOCK INTEGRATED HQ OF DEFENCE (ARMY) DHQ,
PO, NEW DELHI – 110011
TELEPHONE: 011- 23018183
FAX: 011- 23012897
EMAIL: centralawwa@gmail.com
WEBSITE: www.awwa.org.in
It is my humble request to everyone who is reading this article that you should take steps on the personal level for upgrading Sena Jal.
What advantages will occur if Sena Jal establishes again?
As I mentioned above Sena Jal is the effort of the wives of Indian Army officers and they worked for the progress of families of Martyrs. Indian Army when this word strikes in our mind great feeling of respect comes together. If Sena Jal comes in the market again there are lots of favorable facts which will take place.
It is pretty fair if we drink water and the amount we pay goes to the prosperity of the army families.
Sena Jal is the product of Indians so our money will make strong to our Indian Economy.
Another advantage of the success of Sena Jal is that Foreign brands have to face the competition to Indian brand and they become less popular.
For me, it will be the great fortune if I can take participate in the progress of Sena Jal as it is for our Army which is responsible for our protection.
AWWA'S Statement Regarding Sena Jal
Actually, Sena Jal is a non-profit firm and Sena Jal is available for Indian Army. They said that sena Jal is the initiative of the wives of the Indian Army and their services is only for Army camps. In addition, they said they will inform if there will be the availability of Sena Jal for the normal public.
It is not the end of Sena Jal and we have to wait until it is not available for Indian citizens. There are lots more ways by which we can support the Indian army. Another thing is that if Sena Jal comes in market then we should not buy any other brand.
Wrap Up
Well…we should take part in every campaign which is for our country and Sena Jal is the great medium for this purpose. If you are interested in the dealership of Sena Jal then stay connected with us as we let you know whenever there will be any information available about its dealership. Till then have patience and wait for Sena Jal.
Still, any query regarding Sena Jal then comments below and for more updates please stay connected.