Do you love traveling but also want to save money? You need a way to find the best deals without it being too complicated!
Two platforms, Skyscanner and Momondo, can help you do just that. They let you easily find flights, hotels, and even car rentals and compare prices so you always get the best deal.
Skyscanner and Momondo can make that a reality, no matter how big or small your travel plans are.
But not sure which one to use for Ready to find your perfect travel tool? Let's dig into the features and differences between Skyscanner and Momondo so you can make traveling easier, cheaper, and more fun.
What is Skyscanner?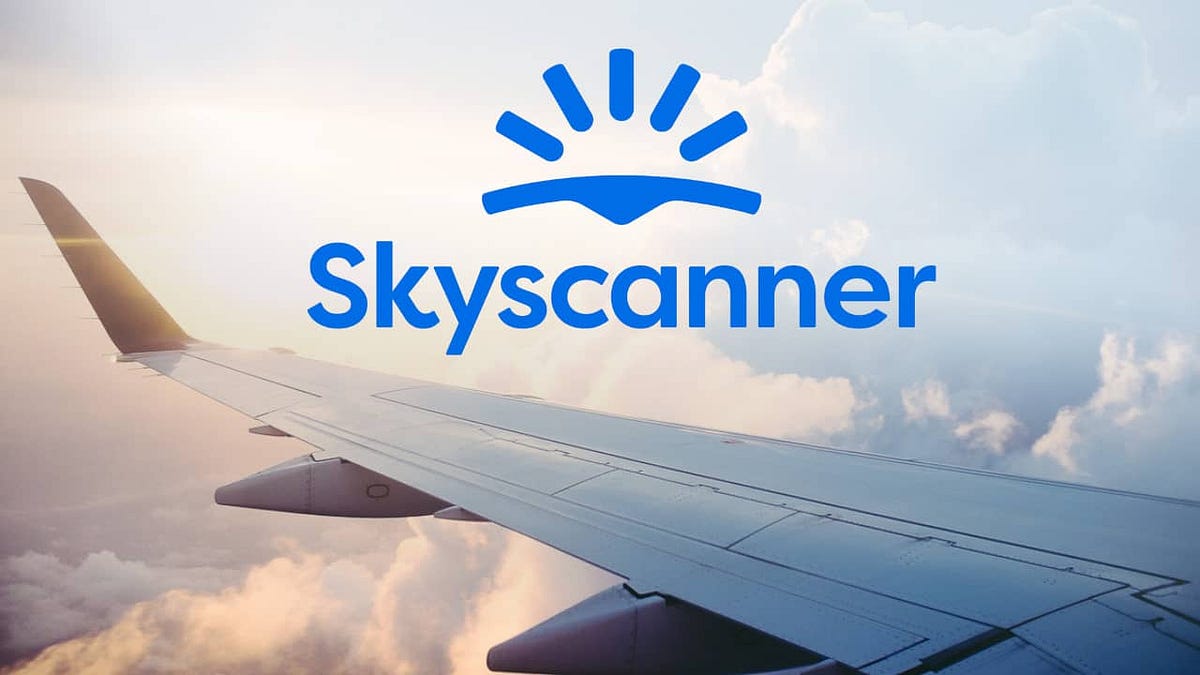 Skyscanner is a popular travel search engine. It helps people hunt for the best deals on flights, hotels, and car rentals. It works by scanning information from travel sites simultaneously and showing you the options in one place. It's like a huge mall for travel deals!
How to Use Skyscanner?
Here are the steps to use Skyscanner:
Enter your travel details, like where you are going, when you want to travel, and how many people are traveling.
Skyscanner gets to work, comparing loads of deals from many different sites.
It shows you a list of the best deals it's found! You can easily sort through them and find the one that fits your plans and budget the best.
What is Momondo?
Momondo is another top-notch travel search engine. Like Skyscanner, Momondo compares prices from lots of different travel websites. This includes flight tickets, hotels, and even car rentals.
How to Use Momondo?
Enter your travel details – departure city, destination, travel dates
Momondo checks many different sites to find you the best deals!
Skyscanner Vs Momondo: Features
| Feature | Skyscanner | Momondo |
| --- | --- | --- |
| Flight Search | A comprehensive search of flights from various airlines, including budget and premium carriers. | Searches flights across various airlines and travel booking platforms, incorporating many budget airlines. |
| Hotel Booking | Provides search and comparison of hotels worldwide. | Allows users to search, compare, and book hotels globally. |
| Car Rental | Offers a search for car rental options from numerous suppliers. | Enables searching and booking car rentals from various providers worldwide. |
| Price Alert/Price Predictor | Allows users to set up price alerts for specific routes and notifies them when prices change. | Predicts whether a specific flight's prices will likely rise or fall within the next week. |
| Multi-City Search | Enables users to plan complex multi-city itineraries. | Allows users to plan a trip involving multiple cities. |
| Explore/Top Deals | Users can find top deals from their nearest airports, including last-minute getaways and holidays. | Helps users discover new travel destinations based on budget preferences. |
| Travel Tips/Blog | Provides travel tips and insights through articles and blog posts. | NIL |
| Chart View for Price Trends | Visualizes how prices trend over time to help choose the best booking time. | NIL |
| Direct Booking | Offers direct booking for some airlines and travel agencies, simplifying the booking process. | NIL |
| Mobile Apps | Full-feature mobile app for iOS and Android, allowing users to book flights, hotels, and car rentals on the go. | Mobile app for iOS and Android, enabling search and bookings. |
It's important to note that features may vary depending on the specific region or agreements with airlines and travel agencies.
Skyscanner vs Momondo: Choosing the Best Deal
When choosing the best flight deal, you must follow these 3 stage processes –
Stage 1: Comparing Flight Deals
Determine your travel dates and destinations.
Enter this information into both Skyscanner and Momondo.
Compare the prices, flight durations, layovers, and airlines both services provide.
Stage 2: Comparing Hotel Deals
Enter your destination city and travel dates into the hotel search feature on both Skyscanner and Momondo.
Compare the prices and locations of the hotels, as well as the ratings and reviews.
Remember any amenities important to you, such as free Wi-Fi, a swimming pool, or breakfast.
Stage 3: Comparing Car Rentals
If you need a car rental, enter your pick-up and drop-off locations and dates into Skyscanner and Momondo.
Compare the prices, types of vehicles available, and rental companies provided by both services.
Remember that prices can fluctuate based on supply and demand, specific travel dates, and how far in advance you're booking.
It"s always wise to check Skyscanner and Momondo to ensure you get the best deal possible.
Even better, set up price alerts on both websites to be notified when prices drop.
Skyscanner Vs Momondo: Which One to Choose?
Throughout the comparison between Skyscanner and Momondo, several key facts and observations have surfaced:
Skyscanner is particularly effective for international travel, providing many options and consistently offering cheap flights.
Momondo, on the other hand, often presents more cost-effective fares across various journey types.
Both platforms feature user-friendly interfaces, comprehensive search options, many filters to refine search results, and mobile apps for on-the-go convenience.
The fluctuating nature of travel deals implies the benefit of using both platforms side-by-side for a comprehensive sweep of the best available prices.
After thoroughly considering these factors, you can conclude that Skyscanner and Momondo offer competitive travel deals.
However, Momondo tends to edge over Skyscanner when offering consistently cheaper fares across numerous travel scenarios, including flights, hotels, and car rentals.
While users' experiences might differ depending on their travel needs and preferences, Momondo seems to take the lead in consistently presenting cheaper options to me.
Still, I recommend you use both Skyscanner and Momondo to secure the best travel deals, as combining the resources can significantly enhance a user's ability to find cost-effective travel solutions.