When you want to migrate your data between your devices, which name strikes in your mind first? If someone asks me this, definitely my answer would be Shareit as it is the most popular name in terms of file transferring. A large amount of people use sharit for transferring their important data. It is the creation of Lenovo and available for android devices. Although there is no complaints in its work but annoying Ads and some unwanted features makes it less interesting.You are provided other File transfer apps,which can best alternative of shareit.
If you really want to replace shareit then you are on right path. After exploring its alternatives, I am here with the best ones. Below is a comparative analysis of shareit alternative apps.
Update on 24th September 2018: We are going to add one more app to the list of best file transfer apps. Airdroid is one of the most popular file transfer app that we missed out before to mention. The Airdroid is one of the most competitive app of ShareIt. You can transfer files from Android to PC through this app.
Apart from file transfer, it includes sending and receiving SMS/MMS from the PC, checking your device notifications, and more.
1)Xender
You can replace shareit with xender app as it is available on various platforms like Android, iOS, windows and for your PC/Laptop. The most promising feature of this app is that here you can migrate file through Web Share in case if second party doesn't have the app and data move via browser.'
See More: ShareIt Vs Xender
I personally love this app because it is not puffed up with worthless Ads. Xender's user interface is so simple that a child can use it. All the features are very clear. I would like to admit that it also has a drawback that it doesn't work properly in some situations.
2)SuperBeam Pro
Another substitute of ShareIt, SuperBeam Pro, fast and simple method of migrate files between two devices. You have to use Wi-Fi while transferring files with other device. Additionally you can share file with other Superbeam user when you two have app in your devices. You also able to send files if one device has this app and other has only web browser. You can also migrate files through QR Code and NFC.
Zapya another popular alternative of shareit. Although it contains Ads like shareit but it is easy to use and Doesn't has unwanted features. You need only Wi-Fi connection for migrating data and if you want transfer process unwrinkled then you have to install Zaypa.
Zaypa works on numerous platforms such as iOs , Windows, PC and MAC. Zaypa provides you unlimited and fast sharing. You can transfer 120 picture only in 60 seconds as it has 5MB/Second speed. So give it a try.
4)Silfer File Transfer
Now discuss about the most capable rival of Shareit known as Sifler file tranfer. It comes with very clean and easy interface and specially made for file transferring. Its most prominent feature is that if you don't want to waste time in installing PC app then files can be transferred through its web version.
Another attractive feature of this app is that you can move files between multiple devices concurrently. Really it is one of the best app for moving data.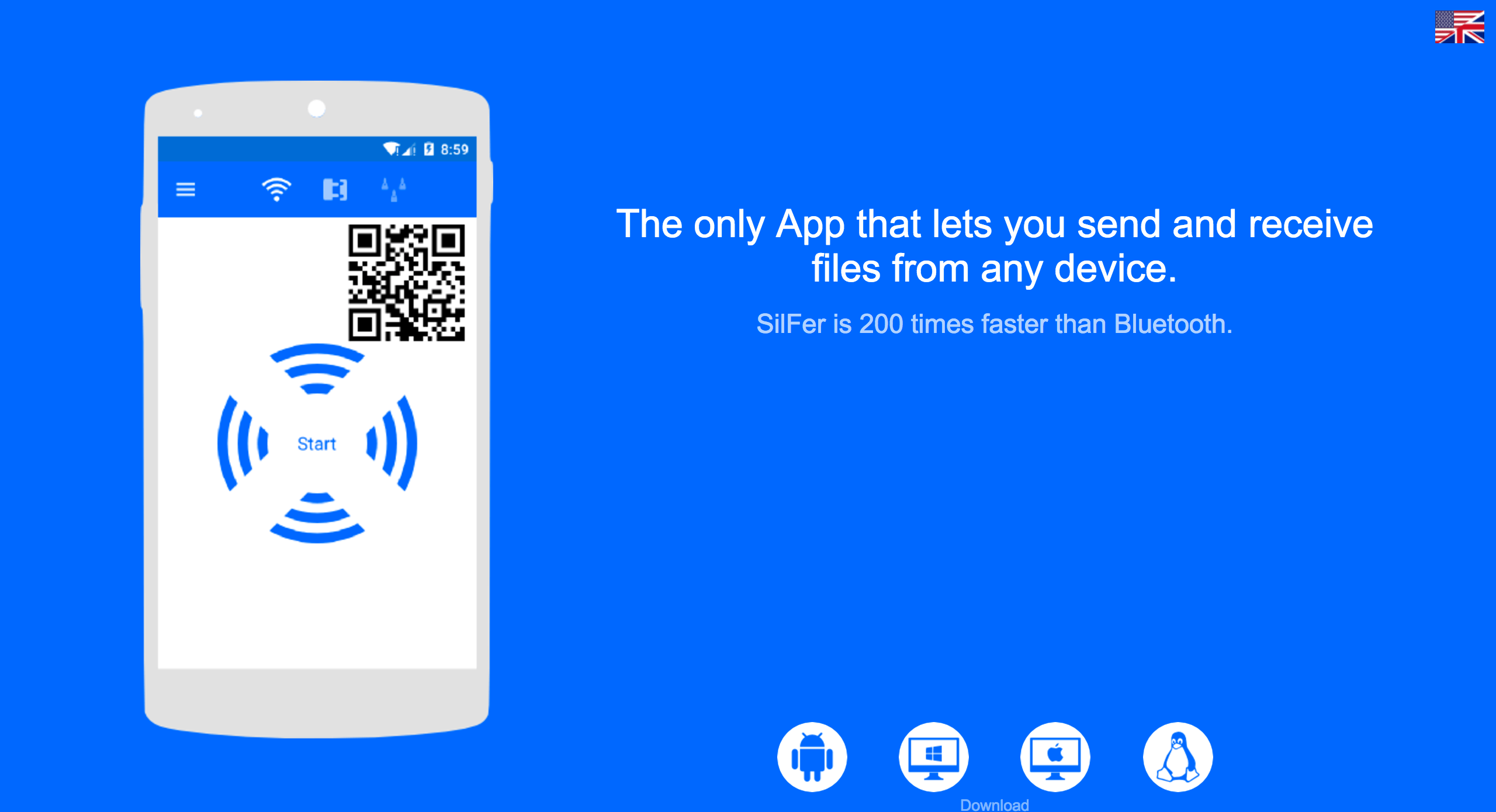 5)Mi Drop
Mi Drop is the Xiaomi's creation and now available on play store. Another option to make your file transferring experience circular knit. It is very simple tool for transferring files as there are only two options Receive and send. Through FTP server you can directly ingress apps with this app.
For migrating files between two smartphones, it is the best choice. This app is pre-installed in all xiaomi phones. If you really bored with shareit, give it a chance.
6)Files Go
Let's talk about another file migrating tool known as Files Go. It is google's personal app and created for removing disarrangement on your smartphone. Files go is an ideal app for transferring files but for migrating process all the two devices should have this app. You can transfer apps, photos, videos, etc after endorsing the connection between two devices.
Most noticeable feature of this app, it takes a sight on discarded data like dormant files, good morning messages etc and permit you to delete that data. User interface is very simple and secure. This app also provide you the history of transfer process.
7)Send Anywhere
Send Anywhere another opponent Alternate of shareit. As its name shows it can access on various platforms and you can migrate files via link. It is the most prominent feature of this app as you can share data with one who is far away from you.
This app also allow to share full folders at a time. User interface is clean and simple but app contains ads which can bother you.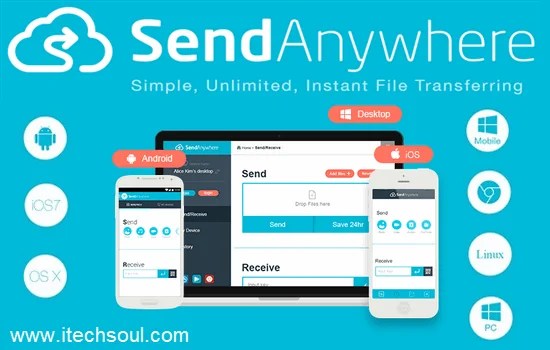 8)Sweech
Far apart from other sharing tools, sweech is only accessible to android devices. Although this app give you a URL and by entering this you can access files on any browser. Its most attractive feature is that it provide you the full view of your stored data and divide data according to the type.
It also allows you to transfer things on clipboard. This app is quite different from others.
Get the best one for you
Well…I choose the best alternatives to shareit for you. Analyse them and find out which will fulfil your requirement. There are lots more apps available for transferring data and if you want to know about a particular app, comment below. Also share your experience with us if you ever use any of these apps.