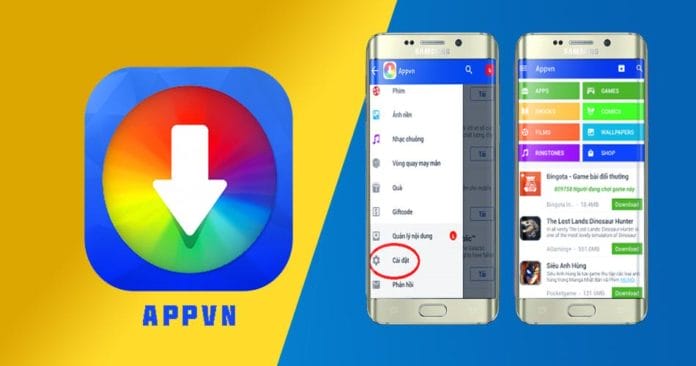 A great alternative to the Google Play Store or the Apple Play Store where you can find premium apps for free is AppVN. It provides other exciting services along with millions of apps. AppVN was developed in Vietnam originally. You can find various apps and games for your Android or iOS devices as there are separate versions for both. It strongly rivals other third-party app distribution platforms like Aptoide, 9Apps, 25PP, and Muzhiwan. These app stores are strongly recommended to those who are not being able to access any of the Google play store apps or the Apple Play Store apps. This article aims to provide you with information regarding the AppVN app store and provide you with a fair review of it.
Key Features of the AppVN App Store
The AppVN app store is compatible with both Android as well as iOS devices.
The user interface is simple and easy to understand. It is extremely user-friendly.

There is a search bar where you can search for apps in the app store. So, you spend less time searching for apps on it.

All apps and games on the AppVN app store are free of cost. Some paid apps are also available for free in this app store. You also get access to a vast library of free eBooks as well as free television show apps. You also get ringtones, wallpapers, and themes.

This app store is in English so there is no language problem, unlike 25PP and Muzhiwan.

You can very easily share your apps online with your family and friends using AppVN. It allows you to create 'stores' to make this sharing possible.

AppVN app store's download speed is quite good. However, it is not as lightweight as some of the other third-party app stores. At a size of 20 MB, it takes up a lot more space in your device memory.

This app store provides the updates of all the latest games which are available on Google Play.

AppVN app store gives better recommendations for apps that would be useful to you.

No registration is required to download apps from this store.
New Features on the AppVN App Store
All the new features of the apps on the AppVN app store will be visible to you just by clicking on the apps. You will get reviews, details and app img.
The AppVN app store lets you reduce the .apk file sizes.
Via AppVN you can optimize the source code.

The transmission rate is highly advanced.
If you want to install Appvn App Store on your android device, iPhone or iOS, then check out the step by step guide to download and install AppVn App Store.
Is AppVn safe to use or not?
AppVN is completely safe to use. It does not harm your device and completely free of viruses. AppVN has been declared as safe by numerous websites including SiteAdvisor and MyWot. If you go to their website, you will not receive any security alerts from your browser.
In case of Android devices, it is extremely secure to download and install cracked apps which are available for free from AppVN. However, for iOS devices, it is not as easy. You will have to go through multiple steps of authorization process to be able to use the cracked apps. Many of these may end up stealing your personal information and cause damage to your device. Some sources have also claimed that there are certain apps on AppVN that affects your phone memory.
AppVN App Store –Advantages and Disadvantages
One of its most important advantages is that it provides apps which can be used on the older versions of iOS and Android operating systems. This means that you can download these apps even if you do not have the latest versions of these operating systems. Another advantage is that it runs on both rooted as well as non-rooted devices.
Some disadvantages of the AppVN app store are that the user interface does not have new and attractive options which make the user experience lackluster. It also does not have a memory cleaner and a file manager.
Final Thoughts
The AppVN app store is an amazing third-party app distribution platform. It has good reviews from users all over the world. It provides you with free apps, games and so much more. You could try out this app store as it is safe and trustworthy among a multitude of fraudulent websites.
We sincerely hope you like this information regarding the AppVN app store as well as find it useful. Be sure to share your feedback with us and share this content with your family and friends. You can comment below in the comment section if you have any queries or questions regarding AppVN.