PlayStation Portable, a handheld device by Sony Computer Entertainment was first released in 2004.
During this time, psp sold more than 80 million units worldwide.
Then a decade later, it was discontinued in 2014.
However, this doesn't mean you still can't play PSP games in 2021.
You can play them on:
Windows PC
Android smartphone and
iOS-based phones, tablets.
Now comes the main question, I have to ask – Do you still miss playing PSP games?
And once again, do you want to get a hang of it on your iPhone or iPad?
Well then there is a good news for you as I will be sharing. three of the best psp emulators for iOS.
However, as for the Android users, you can refer to my previous post, where I have shared 5 of the best PSP emulator for Android devices along with the most popular PSP games of all time.
Now, let's get started: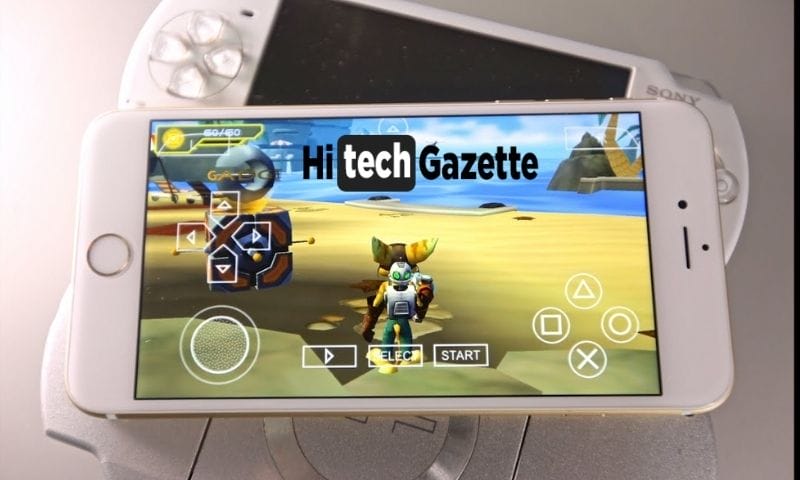 PPSSPP Emulator
PPSSPP emulator is the first PSP emulator for iOS in this list.
With the crossplay support PPSSPP emulator can be used on Windows PC, Android devices, and iOS devices.
From the in-game textures to adjusting resolutions, it manages everything on its own.
Unlike other emulators available on the internet, the PPSSPP emulator won't let you have the blurry Experience that you might expect out of an emulator.
Instead, you get to play your favorite games in full HD resolution.
Further the PPSSPP emulator enhances your overall PSP gaming experience in the following ways:
✅By providing games in Full HD resolution.
✅It comes with the built-in Tablet support.
✅Scaled filters and textures get rid of blurriness present within the game.
✅The emulator lets you save and restore the game anywhere at any point of time.
✅Get a console like experience with the support of an external controller.
✅PPSSPP emulator lets you customize the home screen touch controls and connect a keyboard along with it.
Happy Chick Emulator
Happy Chick is the second PSP emulator for iOS in this list.
From Nintendo DS to Nintendo 64. Happy chick is home to 15+ Classic gaming consoles.
With this emulator, you get following features:
✅It comes with cross-play support that works on Android devices. IOS devices, Windows PC, Smart TV, TV box. And much more.
✅Happy Chick Emulator is home to 18 popular Gaming consoles in one app.
✅Happy chick emulator comes with the built-in support to PSP games. Not only that you can play these games in online multiplayer mode with your friends sitting in the other part of the world.
✅Connect Android gamepads to get same user experience like playing the game in PSP emulator.
✅Scan a QR code and directly download and install Happy chick emulator right onto your device.
✅Happy Chick emulator saves your time by backing up all your progress on the cloud.
✅Happy chick emulator Lets you download the rom file of your favorite games in high speed.
Retroarch Emulator

RetroArch is the 3rd PSP emulator for iOS devices in this list.
Unlike many iOS emulator, this one is a bit complex to use. That's why I have added this one to the last in the list.
Just like PPSSPP emulator, this one is also a cross play emulator that is available on new and older version of Windows OS,
Android and iOS devices.
Raspberry Pi.
Apple TV.
Linux.
Mac OS.
With the installation of the retroarch emulator you get to experience features like
✅Cross-platform support
✅Flawless latency with the help of next frame response time.
✅Joypad auto-configuration.
✅Improves the rendering of older games by efficiently applying the graphical filters.
✅Just like the original PSP, you can unlock achievement trophies and badges in your favorite PSP games.
✅Use network connection to play the PSP games with your friends in multiplayer modes.
✅Retroarch emulator is tailor-made for an individual who is a streamer and record their gaming session to upload them on their YouTube or twitch channel in clips.
Frequently Asked Questions
Is it possible to install IPA files of these emulators in iOS device without Jailbreaking?
Yes, it is possible. You can install any IPA file you want in it.
Is PPSSPP or any other emulator safe for using on an iOS device?
Yeah, it's completely safe to use. In fact, some of these apps are directly available on the app store for download.
Is it illegal to use emulators on smartphone?
Emulators like PPSSPP are legal. But it is just sharing of copyrighted roms that is illegal.
And without these roms, emulator is nothing but a waste product.
Where can I download PSP Roms for iOS devices?
The three emulators mentioned in this list uses the same .image file that is used in an Android smartphone.
Conclusion
Because of the restrictions imposed by Apple, many think that it is nearly impossible to play PSP games on an iOS device.
To some extent, this is true.
But this doesn't mean you can't play PSP games on your iOS device.
You can play any game you desire, which is great.
In fact, the three emulators I have mentioned in the list are tailor-made for both the Android and iOS devices.
However, in case you are facing any trouble playing PSP games on your iOS devices. Then do let me know about them in the comments section given below.