Loved for its breathtaking visuals, engaging gameplay, and whimsical charm, Rayman Legends has defined the landscape of platform games.
Are you done with all the fun in Rayman Legends and want more?
Good news!
Here's a list of 10 games that are just as fun, each in their own way, with more cool characters and brain-teasing levels.
Let's get started –
Guacamelee!
Introducing Guacamelee!, an action-packed Mexican-themed adventure.
This game beams with color, fast-paced combat, and intricate level design that would feel familiar to Rayman Legends devotees.
Vibrant Mexican-inspired art style
A variety of enemies to battle with special Lucha libre-style moves
Unique dimension-switching mechanic adds a layer of complexity to level navigation
Multiplayer support for co-op gameplay
Ori and the Blind Forest
This game is an experience worth savoring. Ori and the Blind Forest, made by Moon Studios, shares the same platformer genre with Rayman Legends yet offers a breathtakingly atmospheric world teeming with challenges.
Emotionally compelling storyline
Beautifully hand-painted world
Upgrade and abilities system enhances character growth
A breath-taking music score that complements the game's atmosphere
LittleBigPlanet 3
Another game with striking similarities to Rayman Legends is LittleBigPlanet 3.
It's visually stunning and offers an exciting, fun-filled experience thanks to the engaging gameplay mechanics and charming characters.
Fully customizable characters to match your style
A level creation system to design your platformer levels
Multiple playable characters with unique abilities
The capacity to share, upload, and download user-created levels
Trine 2
Next on the list is Trine 2, a side-scrolling platformer that shines in cooperative gameplay and enchanting visuals.
Stunningly rich visuals and detailed environments
Three distinct characters for a diverse gameplay experience
Classic physics-based puzzles and challenges
Multiplayer co-op mode enhances teamwork and experience
Giana Sisters: Twisted Dreams
Giana Sisters: Twisted Dreams is a fast-paced, challenging platformer boasting a unique gameplay mechanic of world switching, inviting comparison to Rayman Legends.
Dual world mechanic allows for exciting gameplay variety
A high level of challenge with an endearing art direction
Unique power-ups that enhance the dreamy platforming experience
Epic boss battles
Shovel Knight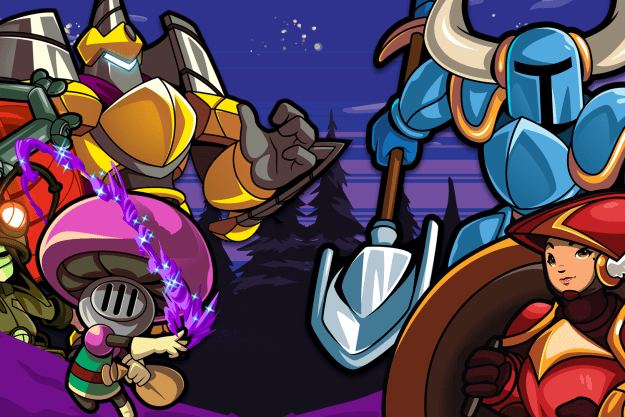 Shovel Knight is a vintage-style action-platformer that borrows from the rich tradition of classic games while bearing similarities to Rayman Legends.
8-bit inspired visuals coupled with modern mechanics
Engaging combat system with a shovel blade!
Varied locales full of secrets and treasures
Robust challenge mode, offering high replayability
Hollow Knight
At first glance, Hollow Knight may seem darker in tone, but it offers the same rigorous platforming sequences and demands precision and strategy.
Hand-drawn characters and eerie locales
Deep, lore-laden narrative
A large, interconnected world with hidden areas to discover
Upgrade system to enhance abilities
Sonic Mania
Fans of Rayman Legends can't go wrong with Sonic Mania, a game boasting high-speed platforming action with beautiful animations and classic gameplay.
Classic Sonic aesthetics with modern polish
Variety of zones with multiple paths to explore
Full of fun mini-games and boss fights
Co-op mode allows for shared fun
Braid
Braid makes a delightful entry to the list. It's a thought-provoking puzzle platformer that forces players to think outside the box.
Innovative time-manipulation mechanic
Beautifully painted, high-resolution artwork
A non-linear story unfolds in a unique manner
Challenging puzzles that rely on gameplay, not luck
Cuphead
Lastly, Cuphead – a gorgeous run-and-gun platformer that mimics the style of 1930s cartoons. While the aesthetic differs, the core of challenging platforming gameplay remains.
Hand-drawn visuals and original jazz recordings for an authentic 1930s feel.
Single-player and co-op modes
Unique power-up system, offering an array of attack styles
Unforgiving, exhilarating boss battles
Conclusion
These 10 games carry the fun spirit of Rayman Legends and serve it up with a twist.
They invite you to run through magic lands, hop over innovative platforms, beat strong foes, and get lost in great stories—all with a touch of something new.
Even if you know Rayman Legends like the back of your hand, there are so many new fun trails waiting to be explored.